If you are looking to relax, then why not take a nice long soak in a hot spring bath. You can enjoy beautiful views of Mount Fuji from the Hakone Hot Springs, or enjoy the peace and tranquility of the mountains from Nikko Yumoto Onsen. Here are three of the best hot spring areas, and each one is just a few hours from Tokyo:
Hakone Hot Springs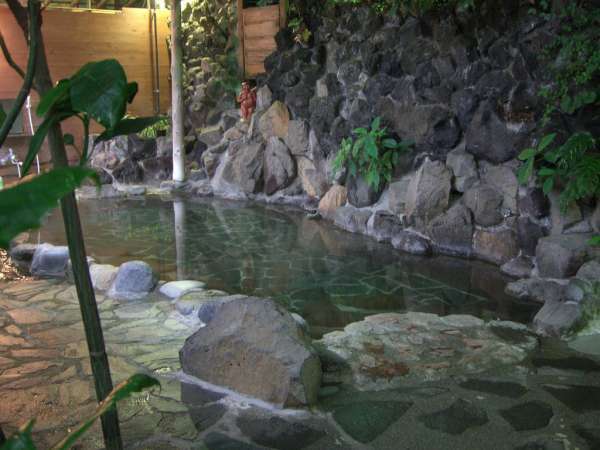 (image by flickr.com)
Hakone is a town of hot springs with a long history where you can enjoy looking at Mount Fuji while bathing in hot springs surrounded by nature. Because Hakone offers hot springs for resting, skin beauty, curing and much more, baths can also be selected by your bathing purpose. Whether you make it a day trip or decide to stay at an inn, there are numerous ways of enjoying Hakone.
There are numerous ways to enjoy Hakone where the 25,000 tons of warm water that flows daily from hot springs tabs are supplied to spas, resort facilities and hot springs inns. Hakone features many tourist attractions in addition to the hot springs: You can take a ride on the mountain railway train, a gondola lift or a cable car for a magnificent view of Mount Fuji and the national park, or you could visit tourist facilities such as museums and gardens, or you could participate in various seasonal events. Hakone is a diverse region; since the atmosphere and tourist attractions largely differ among the various areas of Hakone.
Admission: ¥ 800 - ¥ 1950 
- Guidebook from Planetyze about Hakone Hot Springs
- Reviews from TripAdvisor about Hakone Hot Springs
- Tours of Hakone Hot Springs
Yamato-no-yu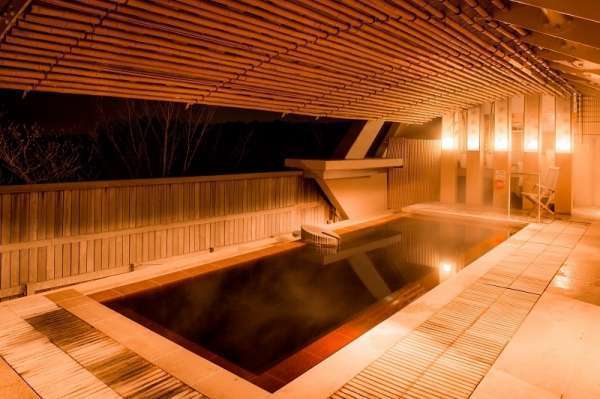 (image by Yamato-no-yu)
Yamato-no-yu is located near Narita Airport and Narita-san Shinsho-ji Temple. You can get a full view of a rural landscape in front of your eyes, and beyond there, you can see Inba Marsh and Mt. Fuji. The facility is 3 storeys tall to realize the best scenery. The A and B areas switch between men and women on a daily basis so you are able to enter either area. Starting with the open-air baths where you can get a full view of Inba Marsh, you can enjoy relaxation through amenities such as the cypress bath, a jacuzzi, the large sauna and the radiant bath which features tiled beds to warm the body. The 100% natural hot spring contains Kuroyu water which has the color of coffee, a special characteristic to this area. Originating from what is called a moor spring, the plant-based mild water is very easy on the skin. Because of the water's high permeability through the skin, blood circulation is sped up resulting in faster warming of the body. It's a superior bath which is effective for skin diseases and joint pain.
There is a sushi bar and a counter providing Japanese cuisine available while you enjoy viewing the scenery. There are plenty of options for semi-private dining and all sorts of private rooms. There is an outdoor bath with 3 exclusive rooms where you can leisurely enjoy a meal and take a bath while viewing the rural landscape. It is exactly like a private adult hideaway. There is also a gymnasium and an indoor pool, and spa treatment after getting refreshed. You can also relax while listening to music in individual rooms which place an emphasis on privacy. There are no tatami rooms as in regular Japanese onsen or rooms where you can lie down and watch TV, children under 6 years of age are not allowed to enter the facility and there is no smoking allowed anywhere so it is like coming to a resort area while being in Japan. 
Admission: ¥ 700
- Guidebook from Planetyze about Yamato-no-yu
- Reviews from TripAdvisor about Yamato-no-yu
- Tours of Yamato-no-yu
Nikko Yumoto Onsen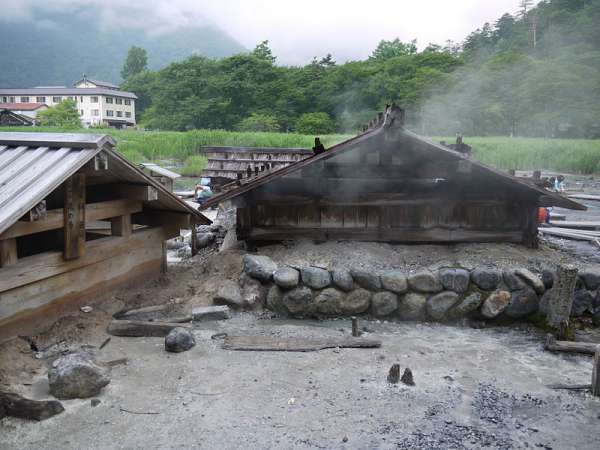 (image by upload.wikimedia.org)
This is a precious place where you can witness hot springs in the bubbling source spring area. It takes 70 min. by bus from Nikko Station. Once you enter Oku-Nikko and leave the lake and forest, there is a calm and relaxing onsen town. With 23 types of accommodation, there are riverside hotels, Japanese-style inns, pensions, B&Bs and other various types of lodgings. A lot of facilities are also available where you can do a day trip and take a bath. A special feature of the onsen is the richness of the sulfur. The rich sulfur that is 4th in Japan gets into your pores and blood vessels so that circulation improves and is effective for 20 conditions including skin diseases and sensitivity to cold. First, try out the Yumoto Onsen area. From the Onsen Temple deep within the onsen town, it takes 3 minutes on foot on the wooden path at Yu-no-Daira Marsh. All around you, the steam rises along with the smell of sulfur and you begin to see several small shacks. In the shacks, the source spring is bubbling away and because of the danger, you cannot see inside. Around you are white hazy puddles. They are warm to the touch. Not only Yumoto Onsen, but Kotoku Onsen and Chuzenji Onsen are supplied with hot water from the source spring. There is also a free foot bath that has opened nearby the source spring area. It's a long building and 40 people can use it at the same time. Since it has a roof, you can use it even on rainy days. Giving the foot bath a try is great. After a walk, it's ideal to take away the fatigue. Don't forget a towel. The facility is closed during winter (December-March).
There is a branch temple to the World Heritage Site Mt. Nikko Rinno-ji Temple with an onsen called Mt. Nikko Onsen-ji. It was once called Yakushi-do and has the Buddha of Healing placed there with the benefit of "health promotion and life extension". You cannot stay the night there, but you can take a bath. There are baths for both men and women which are big enough for up to 4 people.
Admission: ¥ 500
- Guidebook from Planetyze about Nikko Yumoto Onsen
- Reviews from TripAdvisor about Nikko Yumoto Onsen
- Tours of Nikko Yumoto Onsen
Best Virtual Tours & Experiences in Tokyo
Looking for an authentic travel experience in Tokyo but still stuck at home? No problem! Why don't you start by taking a Virtual Tour for a moment's escape from the mundane and chaos with our professional guides in Tokyo?
Top Experiences:
→
More Tokyo Virtual Tours & Experiences