It would not be wrong to say that the Marunouchi District is the doorway to Japan. However, it is much more than that, it is a central hub that is thriving in business where restaurants, hotels, and skyscrapers are at every corner you can see.
Marunouchi District used to be home for feudal lords and now is most famous for the grand Imperial Palace that lies at the center of the district. It is now the center for art, shopping, and dining that is worth a visit to experience the fusion of modern and traditional Japan.
The point?
Since it is such a huge area, you might not know where to start, so below we have compiled a list of the top 11 things to do around Marunouchi as well as near Tokyo station!
How to get there?
If you just arrived in Tokyo in either Haneda Airport or Narita Airport, then you might be wondering how you can get here. There are many options ranging from buses to trains to taxis.
For Haneda Airport to Tokyo Station
You can either take the Tokyo Monorail or the Keikyu line for trains, the Limousine bus or a taxi if you so desire. Below is the price and time difference between each mode of transportation:
Transportation
Price
Estimated time of arrival

Tokyo Monorail

650 Yen

Take Tokyo Monorail to Hamamatsucho Station ( 20 minutes for 490 Yen)

Transfer to JR Yamanote Line or JR Keihin-Tohoku Line to go to Tokyo Station (5 minutes for 160 Yen)

Total time: 30 minutes (time intervals between transfers included)

Keikyu Line
580 Yen

Take Keikyu Airport Line to Shinagawa Station (20 minutes for 410 Yen)

Transfer to JR Yamanote Line or JR Keihin-Tohoku Line to go to Tokyo Station (10 minutes for 170 Yen)

Total Time: 35 minutes (time intervals between transfers included)

Limousine Bus
930 Yen
Depending on traffic, time of arrival could be between 40-55 minutes
Taxi
5,900 Yen
Depending on traffic, time of arrival could be between 40-55 minutes
For Narita Airport to Tokyo Station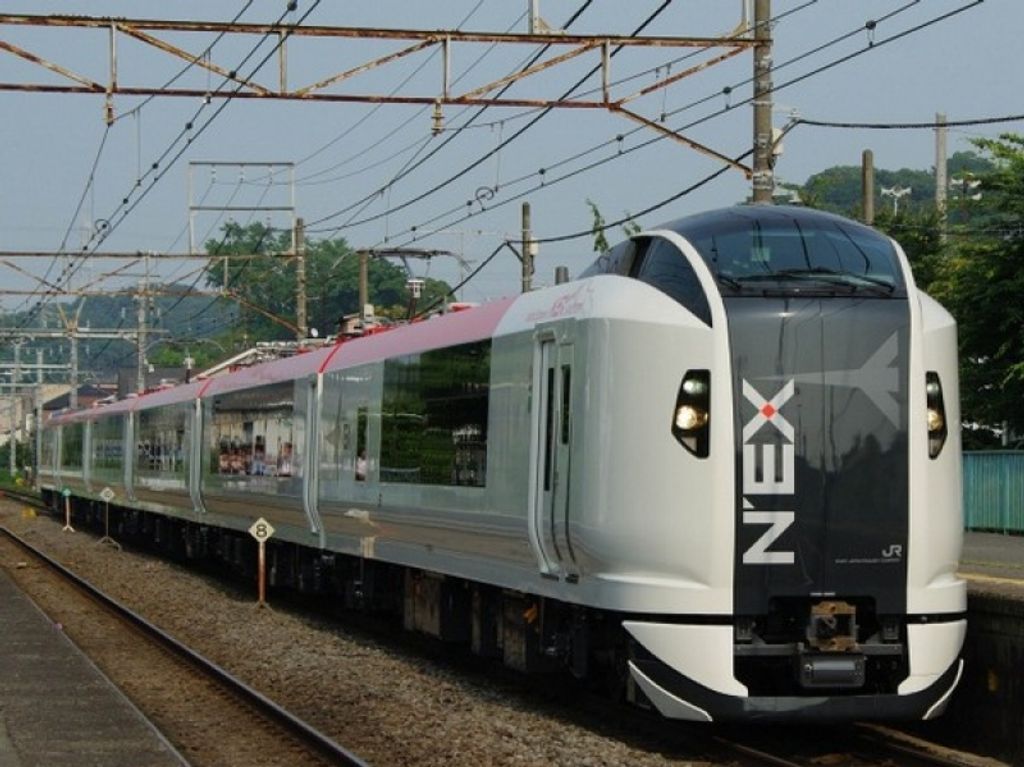 There are many more options for you to get to central Tokyo even though Narita airport is quite far away, we have prepared a guide to help you find the most convenient way for you to get to Tokyo station as well as other areas around Tokyo. You can also find your way back from Tokyo Station to Narita Airport using the same modes of transportation.
Also,
If you wish to travel from Tokyo Station to Shinjuku or any other stations then catching a train there is always the best and fastest option. If you don't know which one, just use Google Maps, there are also maps located around the train stations and you can ask the railway staff in English as well if you need to.
Where to stay?
Staying in this part of Tokyo is not the most inexpensive choice and are usually costly. However, choices ranging from luxurious to budget hotels near Tokyo Station are still available in Marunouchi.
Our Favourite:
Planetyze Hostel (for Booking.com):
The hostel provides a modern, foreigner friendly vibe that is unlike any other, it is located in the center of Tokyo and is arguably the best pricing for the services you get.
Luxury Hotels:
The Tokyo Station Hotel:
It is right within the center of Tokyo and the hotel provides spacious and comfortable rooms with great views. The price is well worth it for what you get considering it's a luxury hotel.
Mandarin Oriental Tokyo:
Probably the most luxurious of them all, they provide everything that defines a wealthy lifestyle.
Hoshinoya Tokyo:
If you're looking for the ultimate luxury Japanese ryokan experience right in central Tokyo then look no further than Hoshinoya.
Budget Hotels:
Pearl Hotel Yaesu:
It's a business hotel with affordable pricing. It can be a little small but the location makes up for it.
Smile Hotel Nihonbashi Mitsukoshimae:
Reasonable pricing business hotel with a great location.
Where to go and what to do?
The attractions around Marunouchi are astoundingly vast and spending just a few days here would not be enough to see every attraction around Tokyo station, so it's important to plan ahead!
1. Imperial Palace
After exiting Tokyo Station, the first thing you should see are tall buildings and beside it is a vast garden, a huge reservoir of water surrounding a grand castle. That is the Imperial Palace. When you first enter it grounds, it almost as if you have entered another world, the bustling streets filled with cars, skyscrapers and people seemingly disappear and you will be enveloped by the lush greenery of the Imperial Palace. No matter the season, the gardens of the Imperial Palace are always loved by tourists and locals alike.
Another thing,
While visitors can freely traverse around the outer area of the Imperial Palace, the only way you can inspect the inside is through an Imperial Palace Guide Tour. This tour is free of charge but you must apply at least 4 days before on their website.
2. Character Street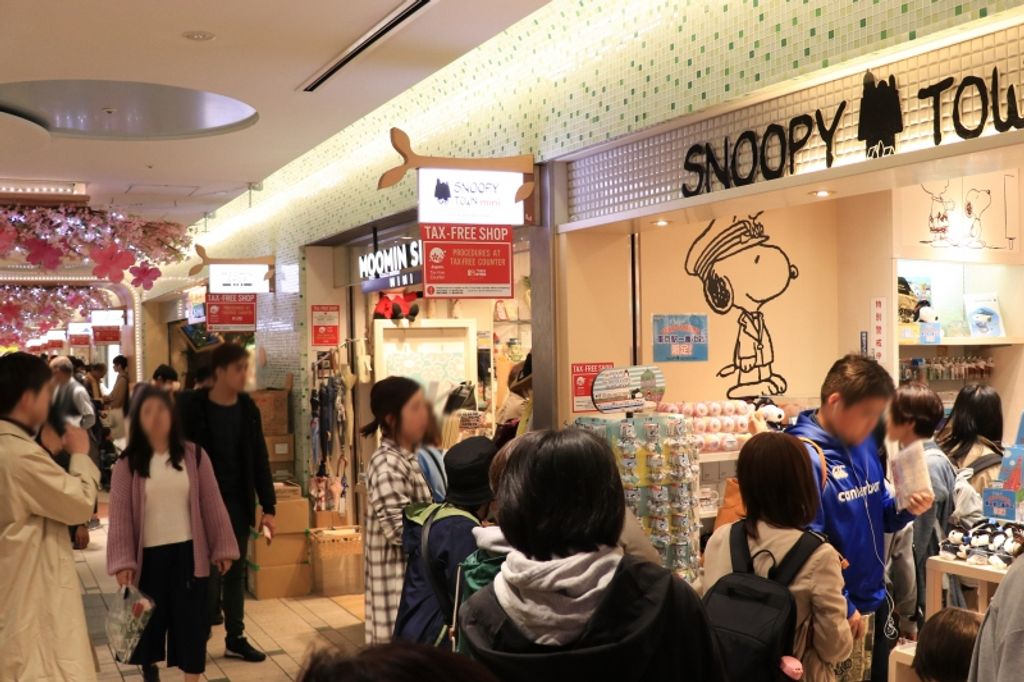 Looking to buy a stuffed toy of your favorite mascot or anime characters? Then you should check out Character Street, it houses 21 stores of various characters ranging from Pokemon to Lego and you can see some surprising items. So if you want a puzzle collection, card decks and plushies of your favorite characters then definitely check this place out.
| | |
| --- | --- |
| Address | B1 First Avenue Tokyo Station, 1-9-1 Marunouchi, Chiyoda-ku, Tokyo, 100-0005 |
| Opening Hours | 10am-8:30pm |
| Fees | Free |
| Telephone | +81-3-3210-0077 |
| Website | Official Website |
3. Sony Building
Also regarded as one of Ginza's most popular landmarks, the Sony building allows visitors to sample their products (and not just already commercialized ones but yet to be released tech as well!) for free. Sometimes if you're lucky, then you might be able to participate in one of their occasionally held workshops at the building!
Address
Sony Bldg 5 Chome-3-1 Ginza, Chūō-ku, Tōkyō
Opening Hours
Saturday ( 11:0 AM ~ 7:0 PM )
Sunday ( 11:0 AM ~ 7:0 PM )
Weekdays ( 11:0 AM ~ 7:0 PM )
Closes on January 1st and 2 non-calendar days per year
Fees
Free

Telephone
Website
Official website
4. Tokyo International Forum building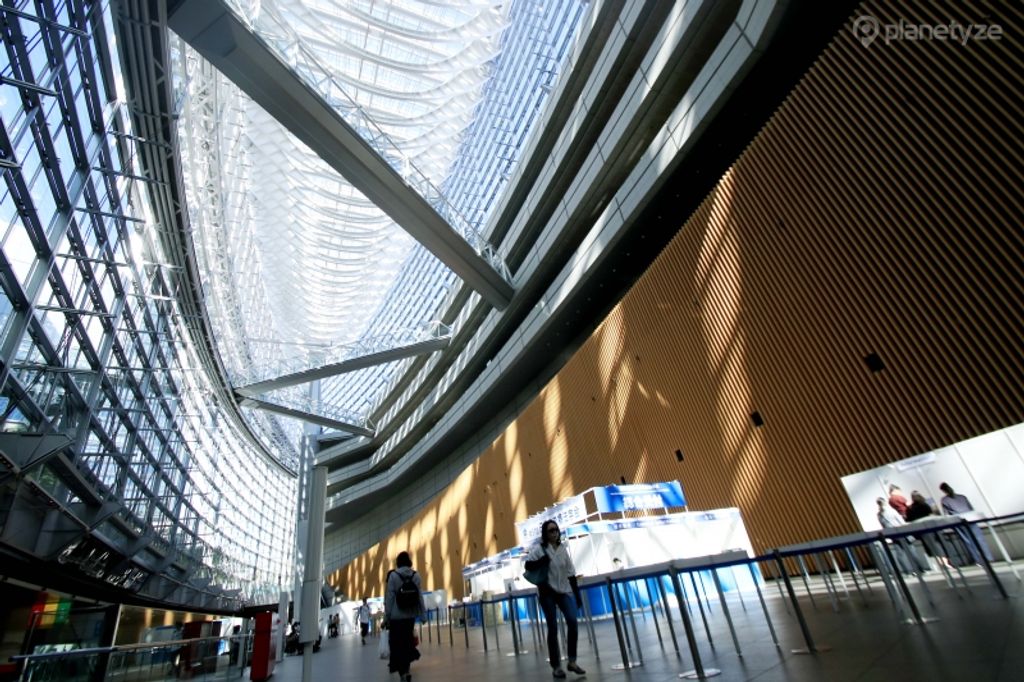 Originally an exhibition space built by architect Rafael Vinoly, it is shaped similar to that of a boat. On Weekdays, various food trucks come by and sell for hungry customers. In addition, in the basement, you can see Mitsuo Aida's work, who is one of Japan's leading modern calligrapher. There's also an antique market and various other events that are held regularly in the building, so check out their schedule to see what else is happening!
Address

3-5-1 Marunouchi

,

Marunouchi, Chiyoda 100-0005,

Tokyo Prefecture
Opening Hours

7:00 AM - 11:30 PM

Fees
Free
Telephone
+81 3-5221-9000
Website
Official Website
5. Tokyo Ramen Street
Look no further than Tokyo Ramen Street if you want a hearty bowl of Ramen. There are over 8 shops here and each has its own separate menus that cater to lovers of Tonkotsu or if you're vegan or glucose-intolerant then they have special ramens for that as well. If that popular ramen place is too far from your hotel then maybe visiting the Tokyo Station restaurants here can fill your belly.
Rokurinsha said to be the original creator Tsukemen, is a favorite here that you should try, be sure to check out other restaurants with lines of people waiting because those are usually the best.
Address
東京ラーメンストリート marunouchi 1-9-1, Chiyoda, Tokyo
Opening Hours

Saturday ( 10:0 AM ~ 8:0 PM )
Sunday ( 10:0 AM ~ 8:0 PM )
Weekdays ( 10:0 AM ~ 8:0 PM )

(Some shops may have different timetable)

Fees
Free
Telephone
(03) 3210-0077
Website
PDF Brochure
6. Idemitsu Museum of Arts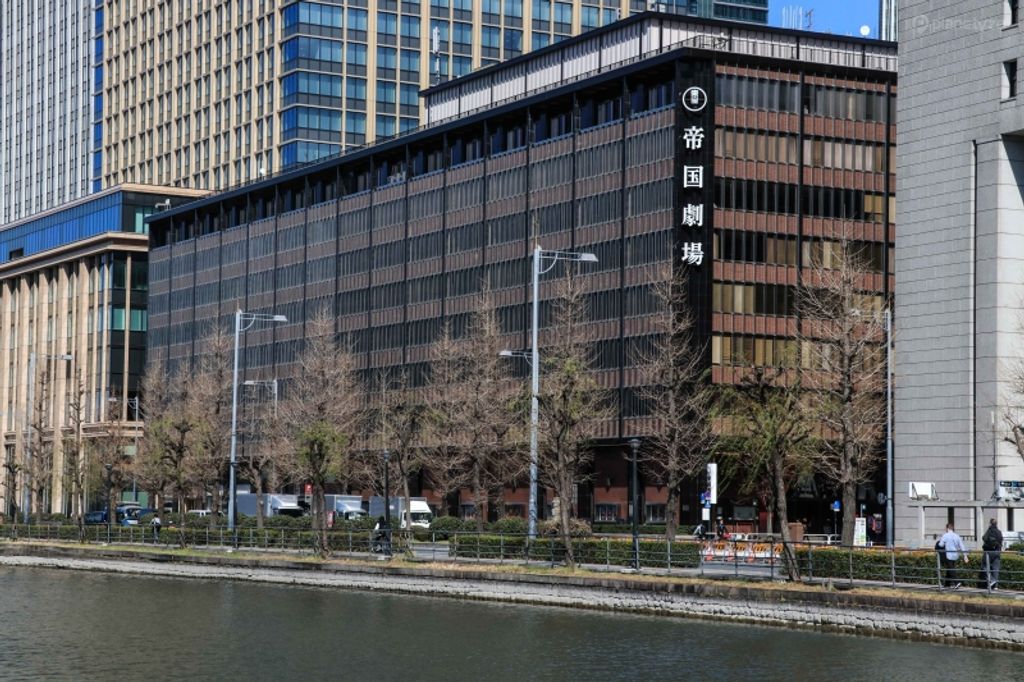 The museum may be small in size, but it offers a chance to close and intimate with the best of Japanese ceramics, calligraphy, and painting not just originally from Japan but across Korea and China as well. There is also a seating room where you can sit down and gaze across the Imperial Palace which is absolutely breathtaking.
Address

3-1-1 Marunouchi

|

9F Teigeki Building

,

Marunouchi, Chiyoda 100-0005,

Tokyo Prefecture
Opening Hours

Tue - Thu10:00 AM - 4:30 PM

Fri10:00 AM - 6:30 PM

Sat - Sun10:00 AM - 4:30 PM

Fee

Adults: ¥1,000

High School and College Students: ¥700

Junior High School Students or Younger: Free (with Parents or Guardian)

Groups of 20 or more: ¥200 Discount each

Telephone
+81 3-5777-8600
Website
Official Website
7. INTERMEDIATHEQUE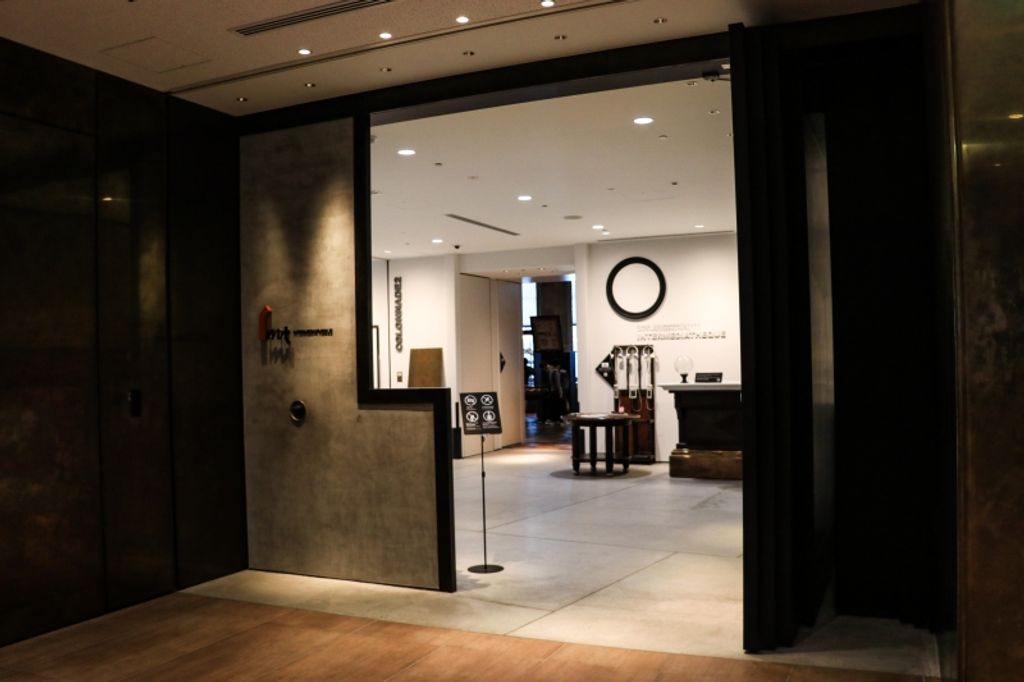 This museum is dedicated to the work of the University of Tokyo students, only the best works are displayed here. From dinosaur exo-skeleton to taxidermy, you won't know what to expect when you enter the building.
Address

2-7-2 Marunouchi

|

Kitte 2F, 3F

,

Marunouchi, Chiyoda 100-7003,

Tokyo Prefecture
Opening Hours

Sun 11:00 AM - 6:00 PM

Tue - Thu 11:00 AM - 6:00 PM

Fri - Sat 11:00 AM - 8:00 PM

Closes on Mondays

Fees
Free
Telephone
+81 3-5777-8600
Website
Official Website
8. Marunouchi Illumination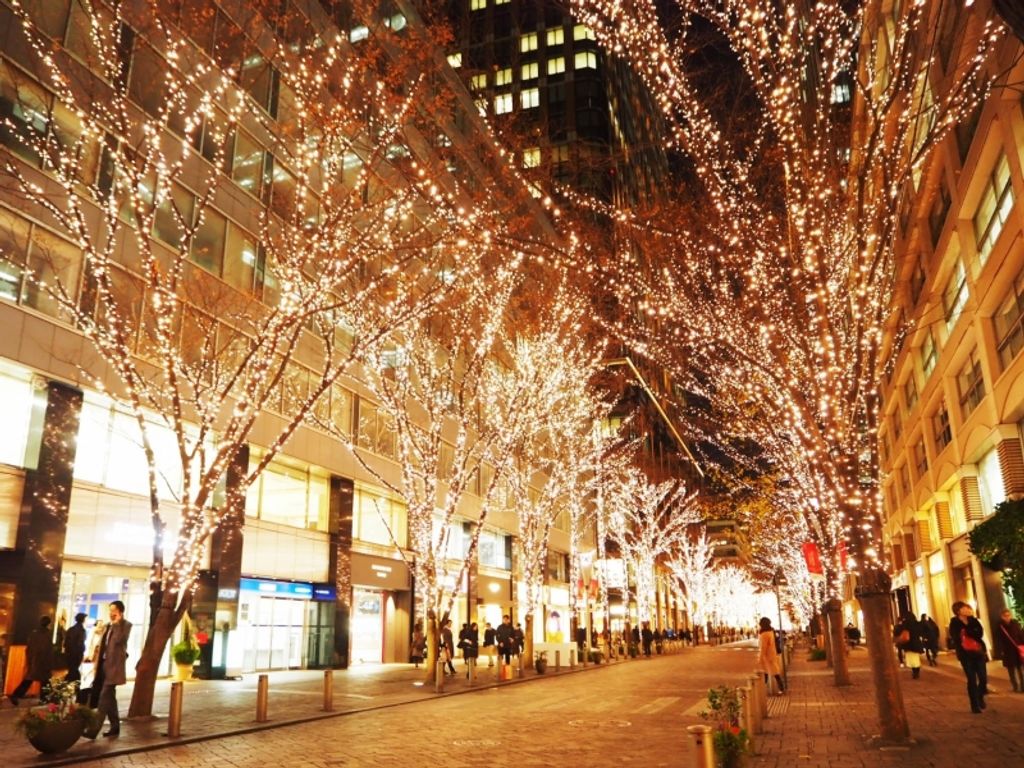 Winter of Marunouchi is one of the most magical places to be in Tokyo. Every corner of is lit up with lights from trees to parks, various decorations are also put up for display. After a tiring day, walking around at night in Marunouchi is a relaxing and wondrous experience that you must check out.
| | |
| --- | --- |
| Date | November to February of every year |
| Hours | 17:30 - 23:00 (17:00 - 24:00 in December) |
| Access | A short walk from Tokyo Station's Marunouchi exit |
9. Marunouchi House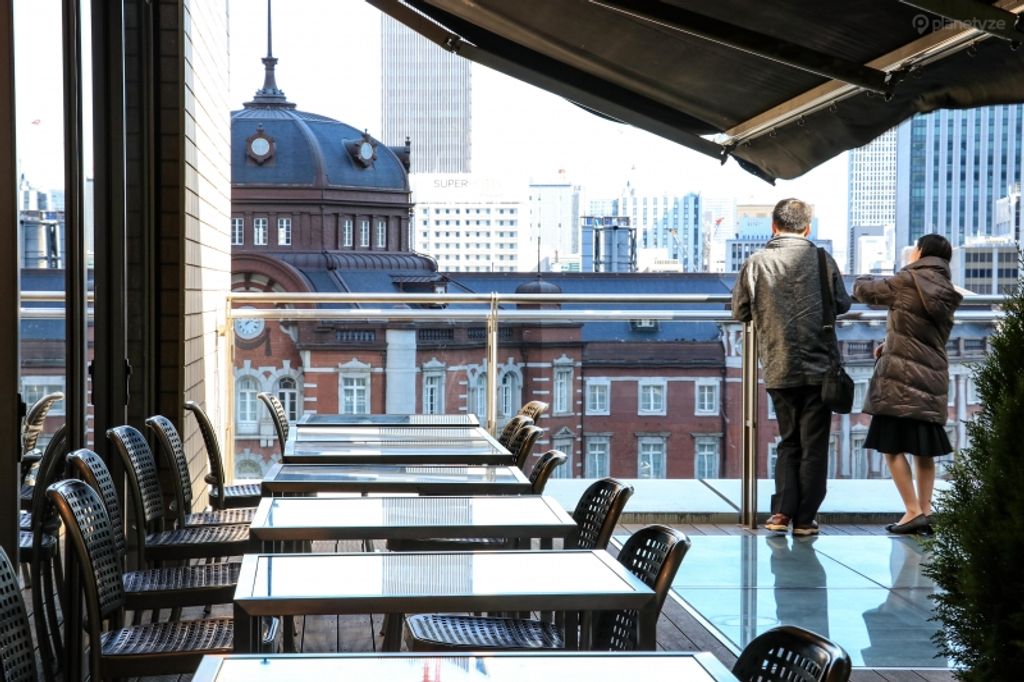 Located on the 7th floor of the Shin-Marunouchi building, it is the place to go if you want to dine in and enjoy a spectacular view. The restaurant sells a variety of international food and at night it's even better. Various bars and pubs will be open and you are allowed to bring your own food outside of the terrace. On Thursday and Friday nights you can expect DJs and exhibitions to be opened, making it even livelier.
Address

7F Shin Marunouchi bldg., 1-5-1 Marunouchi, Chiyoda-ku, Tokyo, 100-6590

Opening Hours
Monday-Saturday: 11am-4am
Sunday and national holidays: 11am-11pm
Fees
Free
Telephone
+81-3-5218-5100
Website
Official Website (Japanese)
10. Rent an electric bike and travel around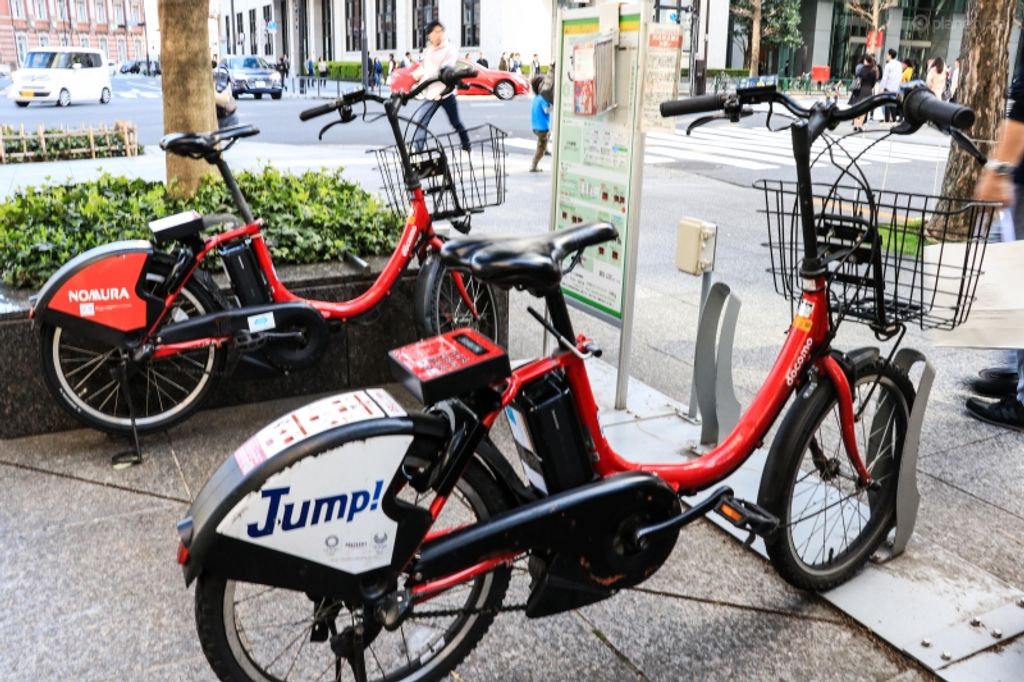 Nothing is quite possibly relaxing as you rent a bike and travel around Tokyo at your leisure. The electric bikes here can get around most places in Marunouchi district and nothing is like riding around Tokyo Tower, Asakusa and getting lost in some tiny streets of Tokyo. The Chiyocle community bikes are very accessible and you can find a charging station everywhere.
11. Kitanomaru-kouen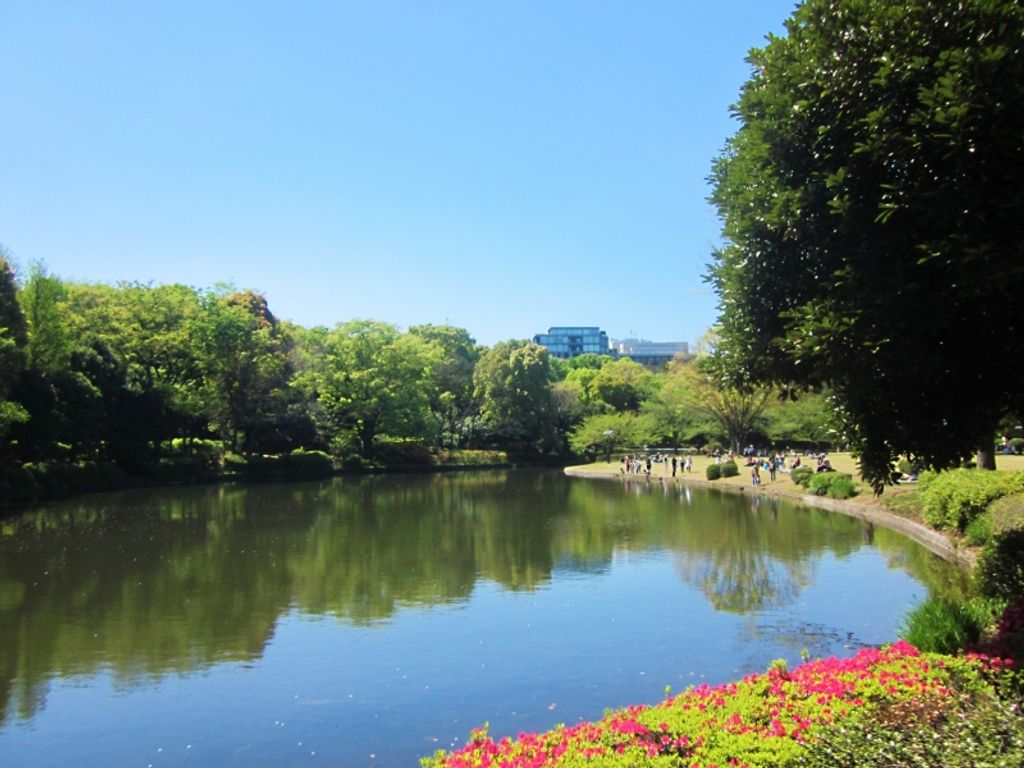 A natural haven in the middle of Tokyo, you can not miss this park as it is right in front of the Imperial Palace. You can pay a visit to the Museum of Modern Art Tokyo, listen to music at the Nippon Bukodan concert hall or even on the park grounds itself where random musicians display their talents! Relaxing here and enjoying the surrounding is a must after a tiring day trekking around Tokyo, if possible, visit Kitanomaru-kouen during the Cherry Blossom season and you will be amazed by the scenery!
| | |
| --- | --- |
| Address | Kitanomaru Park 1-1, Chiyoda-ku, Tokyo |
| Fees | Free |
Bottom line?
Marunouchi has everything you need for an unforgettable experience even if you don't travel outside of the capital. Since the train station is a central hub for locals and visitors alike, there are many attractions around Tokyo station that you can enjoy and pay a visit. If you have little time, then at the least, you should check out the Imperial Palace!
Want to experience Japan to its fullest? Here's how!
At TripleLights we offer the best customizable tours and Local Guides to help you on your journey across Japan.
Want to create your own tour, where you decide where you want to go?

You can Send a Message to our local guides to find a suitable itinerary and quotation for a memorable experience.
Want someone to create a tour for you?
Then why not Request a Tour. Simply type what you would like to see and our guides will send you quotes and recommendations depending on what you're interested in as well as budget.
Over at TripleLights, we offer the best professional Local Guides across Japan that will help you plan your trip. You can also check our Private Tours for Tokyo.
Blogs About Tokyo
Cool Things to Do in Tokyo: 2019 Hidden Gems
9 Best and Most Popular Tokyo Tours