The Tokyo Tower is the symbol of the economic prosperity in Japan after the World Wars. The Japanese people wanted something that could make Tokyo stand out and the Tokyo Tower fulfilled that role in addition to being a radio tower for TV and radio stations. Today, although it has been somewhat overshadowed by the Tokyo Skytree, it remains as one of Japan's most iconic figures.
If you're going to Japan, visiting the Tokyo Tower is a trip you should not leave forgotten. Below we have prepared a complete guide on the Tokyo Tower price of transportation and other attractions, what makes it different than the Eiffel Tower, as well as what to do and eat at Tokyo Tower to help you on your journey!
Tokyo Tower vs Eiffel Tower
You may have noticed that the Tokyo Tower is strikingly similar to the Eiffel Tower but that does not mean they are identical. The original architect was inspired by the Eiffel Tower and also wanted to create something that is uniquely Tokyo so I'm sure many people would agree with me when I say that they're far from the same.
Although their height is only slightly different (Tokyo Tower is higher only by 9 meters), in terms of cultural identity, they are vastly different. The Eiffel Tower represented the celebration of the French revolution in 1889 while Tokyo was built upon the economic success after WWII. Even the materials are made from the left-over metals of the tanks that were left by the Americans!
Furthermore, while Tokyo Tower's beauty is amplified by the spiritual and oriental Japan through their temples and shrines, the Eiffel tower's surrounding creates a stunning French backdrop that could not be found anywhere else.
Point is...
The two towers are beautiful in their own way and the history they were built upon were also different. So, although they may have the same shape, they are definitely not exact copies of each other. Both have their own attractions and view to offer so why not visit them all?
How to get to Tokyo Tower? Tokyo Tower price of transportation:
Get to Tokyo Tower by Train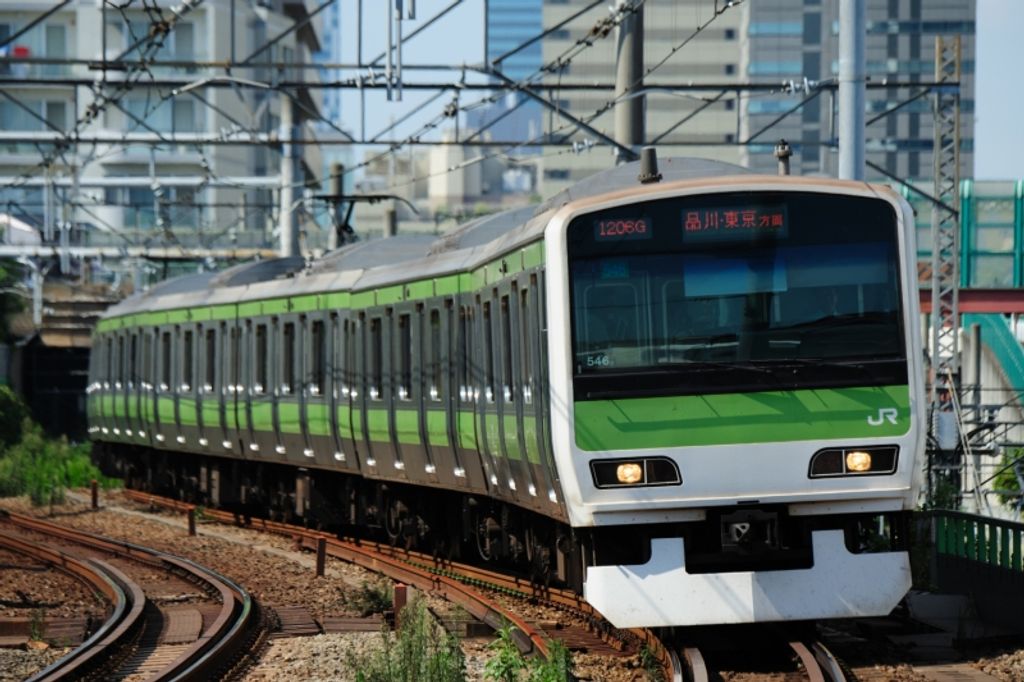 As of now, there are currently no stations that can take you directly to Tokyo Tower but will require you to at least make a short walk. Look for any of the train lines below and they will take you to one of the closest stations near Tokyo Tower:
Metropolitan Subway Oedo Line: Exit at Akanebashi Station and the Tokyo Tower should be 5 minutes walk away. This is the closest train station to the Tokyo Tower.
Tokyo Metro Hibiya Line: Exit at Kamiyacho Station through Exit No.1, you should be able to see a sign the shows the direction towards Tokyo Tower, go straight towards it until you see Tokyo Tower which should be 7 minutes away from the station.
Metropolitan Subway Mita Line: Exit at Onarimon Station through Exit No. A1, take a right and walk until you see Tokyo Tower which is 6 minutes away.
Metropolitan Subway Asakusa Line: Exit at Daimon Station through Exit A6, continue walking straight until you reach Zojoji Temple, take a right with Zojoji temple on your left, continue walking towards an intersection and take the narrow path with Tokyo Tower in the distance that is close to the entrance of the temple and you should be there in roughly 10 minutes.
JR Line: Exit at Hamamasucho Station through the North Exit, you should see the Tokyo Station in view, it's an almost straight path, take that route until you reached Zojoji Temple, take a right with Zojoji temple on your left, continue walking towards an intersection and take the narrow path with Tokyo Tower in the distance that is close to the entrance of the temple and you should be there in 15 minutes.
Get to Tokyo Tower by Bus
Toei Bus: If you're in Tokyo Station, then it's convenient to use this bus. The bus stop can be found at the South Exit, the bus will take you directly to Tokyo Tower Bus Stop which is a minute away from the Tokyo Tower.
Tokyu Bus: This bus stop can be found in Shinagawa Station and Meguro Station, just like the Toei bus, it will take you directly to Tokyo Tower.
Ticket fees: Adult 220 Yen, Children 110 Yen
Get to Tokyo Tower by Taxi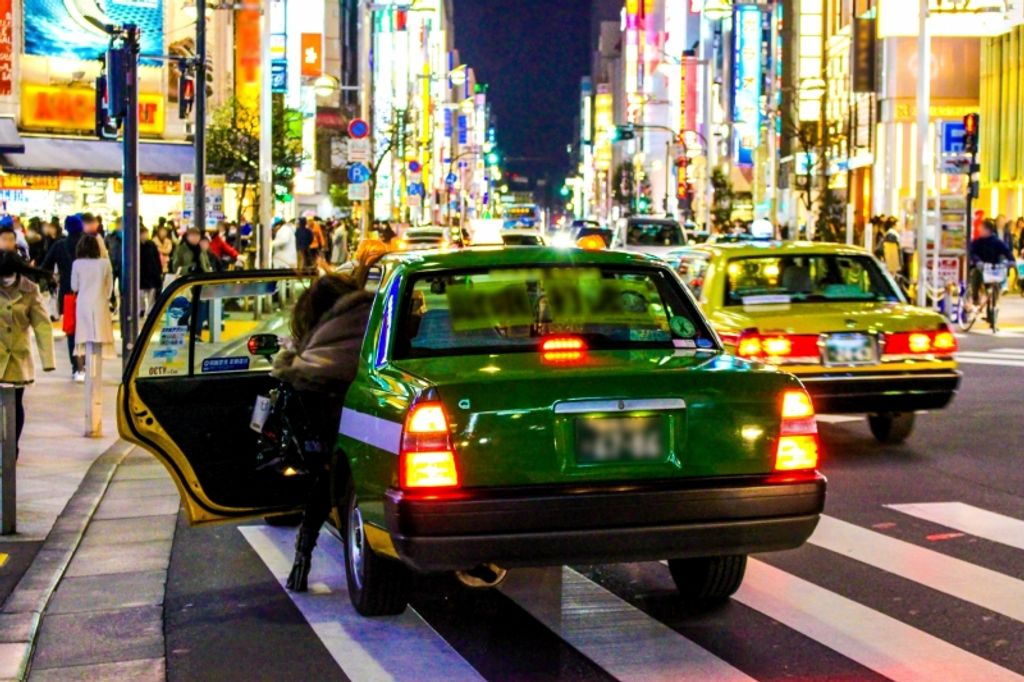 A taxi is always convenient and comfortable despite being a little bit expensive. From Tokyo Station to Tokyo Tower it will take roughly 15 minutes depending on the traffic and will cost you around 1,800 Yen. For more information on cost and bus stops, check out their website.
What to do? Tokyo Tower price of entertainment:
Get up to Tokyo Tower observation deck
The Tokyo Tower has 2 main observation decks, the main deck located 150 meters above, and the recently remodeled top deck 250 meters atop the tower.
The main deck will give you a memorable scenic Tokyo Tower view of the city and a stunning birds-eye-view of the surrounding parks and shrines. There is also a glass-floor area where visitors can look down below the tower, this is not for the faint of hearts.
Tokyo Tower is also renowned to be the highest "Power spot" as you can find a small, but charming shrine here. Various couples and students come here every year praying for a healthy relationship, passing results from exams or simply good fortune for the year to come.
The Tokyo Tower top deck provides an even more spectacular experience., you can enjoy a clear panoramic view of iconic landmarks such as the Skytree and Mt Fuji. Since it's renovations were completed, visitors can expect a unique and futuristic vibe when they enter the top deck, artistic mirrors and LED lights greatly enhance the sightseeing experience.
Tokyo Tower at night is especially beautiful, the whole tower lights up and sometimes even changes colors depending on the occasion! Do not miss out on seeing the magical illumination at Tokyo, the sight of the whole metropolis suddenly lighting up in a wide array of colors will leave you breathless!
Tokyo Tower Price of tickets:
There are two tickets that visitors can choose from, I highly recommend getting the full Tokyo Tower observation deck tickets to visit both the main and top deck, as you'd be able to get a fully guided tour of the tower and it will give you the most out of your experience here.
Side note: Unfortunately, if you want to take the stairs don't think that you won't have to pay, you're still required to pay for the main deck ticket.
Main deck ticket (150m):

This ticket allows visitors to go up to the main deck, if you wish to go to the top deck afterwards, you will have to buy another ticket.
900 Yen (Adults) / 500 Yen (Children from Junior Highschool to Primary School) / 400 Yen (4 Years old and above)
Top deck and main deck (150m and 250m) tour:

This ticket includes a full, multilingual tour that will allow you to skip waiting in the lines and go straight up the tower on a glass elevator. Simply present the QR code that you will receive after purchasing a ticket and you're good to go! To make a reservation visit the Tokyo Tower Top Deck website.
Other information:
| | |
| --- | --- |
| Address | 4-2-8 Shibakoen, Minato-ku, Tokyo-to |
| Opening Hours | 9:00 a.m - 23:00 p.m |
| Telephone | (03) 3433-5111 |
| Website | Tokyo Tower |
Visit Foot Town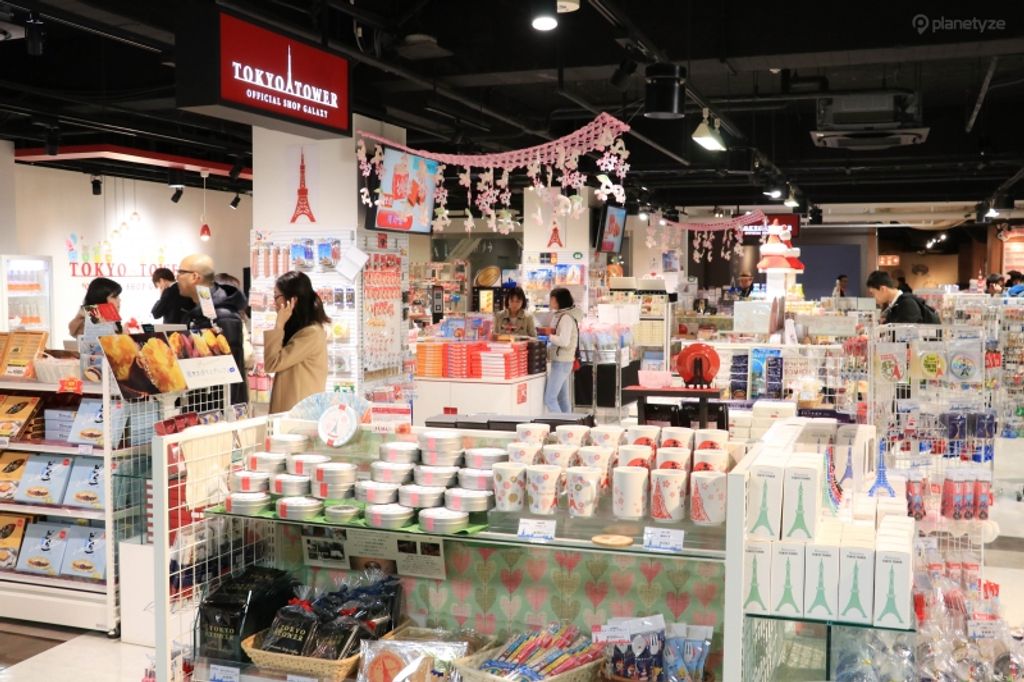 Want to do a little bit of shopping after visiting Tokyo Tower? Then Foot Town is the place. Located directly beneath the tower, there is an aquarium which houses over 900 variety of rare fish, various souvenir stores, as well as cafes and restaurants for you to dine in.
Did I mention that there's a theme park dedicated to One Piece?
One Piece theme park
The One Piece theme park is a permanent addition to Tokyo Tower, here fans or newcomers of One Piece can see exclusive live action show "Phantom" which can only be seen here. There is also the gallery that displays original artworks of Oda Eiichiro, the author of One Piece.
Address
Tokyo Tower Foot Town, 4-2-8 Shiba-koen, Minato-ku, Tokyo
Opening hours
10:00 - 22:00 (final admission: 21:00)
Ticket fees

Same-day ticket: 3,200 Yen (Adult), 2,700 Yen (13-18 y/o) , 1,600 Yen (4-12 y/o)

Advanced ticket: 3,000 Yen (Adult), 2,600 Yen (13-18 y/o), 1,500 Yen (4-12 y/o)

Website
What to eat? Tokyo Tower Price of dining: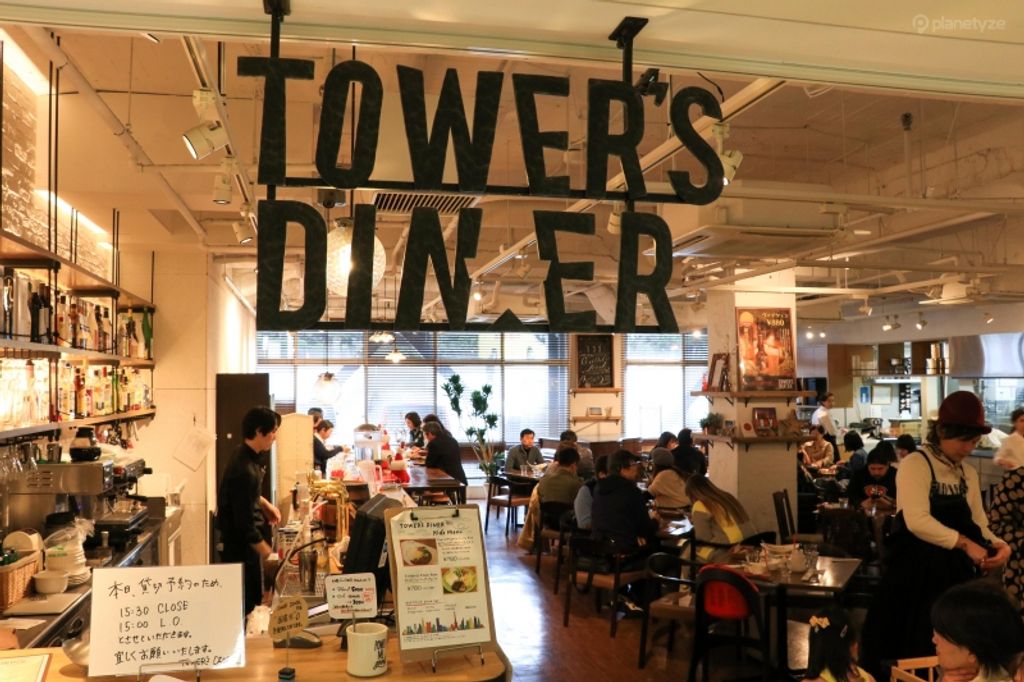 Alongside the many souvenir and merchandise stores, there are also notable Tokyo Tower restaurants worthy of a taste. Tower's Diner is famous for its 333g Steaks and Hamburgs that were named after the Tokyo tower height. The food court also has familiar names such as Mos Burgers and Baskin Robbins. I highly recommend trying the ramen at Umeiya or Tantanmen at Kinkatsu, both of which are irresistibly delicious.
Prices here will be slightly more expensive than other restaurants outside but if you're starving for something to eat then eating at Tokyo Tower is a convenient option.
To summarize...
Tokyo Tower is a must-go if you come to Japan, it offers not only a spectacular view of the metropolis but plenty of attractions to keep you entertained. Whether you come to the One Piece theme park to geek out or exploring the sea at the Foot Tree's aquarium, wherever you go, I'm sure Tokyo Tower will be a satisfying experience for you.
Looking for more tours or simply want to make your trip more interesting?
Having a guide can make your trip all the more fun and exciting, you will be able to learn and appreciate Japanese culture through the eyes of a local by seeing things through a different perspective. Whether you want to make your trip more interesting or you simply haven't decided where to go, we can get you started. At TripleLights we offer the best customizable tours and Local Guides to help you on your journey across Japan.
That's right, get this:
You have the freedom to personally create your own tour and decide where you want to go. Simply, Send a message to our local guides to find a suitable itinerary and quotation for a memorable experience.
Or maybe you want someone to create a tour for you? Then why not Request a Tour. Simply type what you would like to see and our guides will send you quotes and recommendations depending on what you're interested in as well as budget.
Over at TripleLights, we offer the best professional Local Guides across Japan that will help you plan your trip. You can also check our Private Tours for Tokyo.
Blogs About Tokyo
Tokyo Skytree: Restaurant, Fee, Station & More
9 Best and Most Popular Tokyo Tours