Japan is a country full of museums. Whether you are here to learn about history, art, or culture, there is a museum for everyone. We have handpicked ten of the best museums in Japan, from Tokyo to Kagoshima, so wherever you are traveling to, you are bound to find one of these great museums not too far away.
1. Hiroshima Peace Memorial Museum (Hiroshima)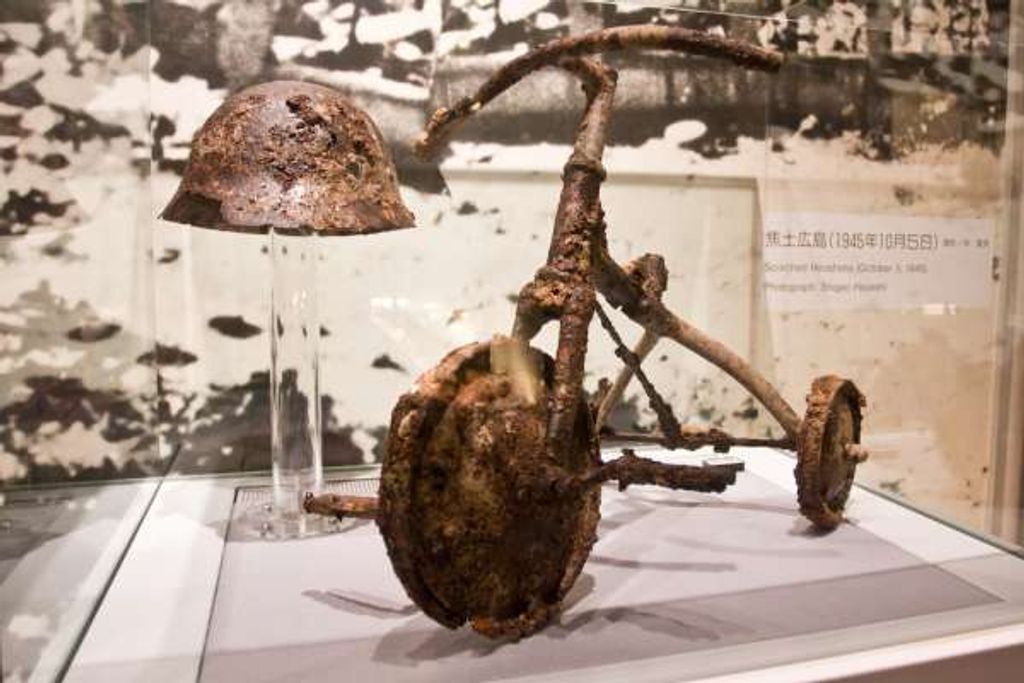 Along with the Atomic Bomb Dome, this is a place for learning about the atomic bombing. Starting merely four years after the atomic bombing, materials related to the damage and suffering caused by the atomic bomb had been exhibited since 1949. Then in 1955, the Hiroshima Peace Memorial Museum was opened. This museum conveys the conditions at the time of the bombing by a wide range of display including explanations of the structure and destructive power of the atomic bomb, explanations of radioactivity, heat rays, the blast, and damages caused by fire, as well as an exhibition of the belongings of the victims. Even visitors of generations with no war experience are certain to receive an intense impact from the exhibited items which include valuable evidence such as a scorched lunch box, a burnt uniform, stone steps marked with a person's shadow created by the heat rays, and traces of black rain. Visitors are allowed to touch the exhibited heat ray-damaged roof tiles which were melt and rendered into a bubbly form by the massive heat.
Videos of more than 300 victims speaking of their experiences can be viewed at any time. Furthermore, audio guides in 17 languages and pamphlets in 9 languages are available. An exhibition of "Hiroshima's History in Light of the Atomic Bombing" is displayed at the East Building in which historical facts of Hiroshima from the times before and after the bombing are introduced. The belongings and pictures of victims are exhibited at the Main Building. The museum shop is also located in the Main Building.
Admission: ¥ 50
- Guidebook from Planetyze about Hiroshima Peace Memorial Museum
- Reviews from TripAdvisor about Hiroshima Peace Memorial Museum
- Tours of Hiroshima Peace Memorial Museum
2. Hakone Open-Air Museum (Hakone)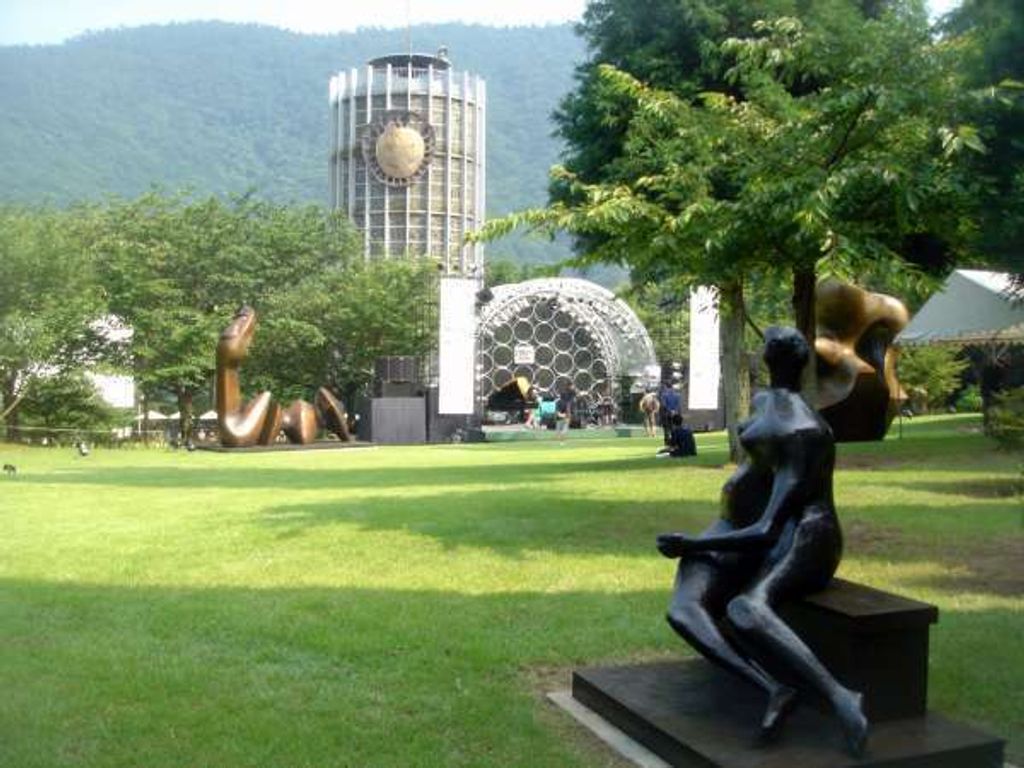 At the Hakone Open-Air Museum, an outdoor art museum that boasts a vast site covering approximately 70,000 square meters, you can enjoy sculptures from Henry Moore, Marta Pan and others.
The park, which is Japan's first outdoor art museum, was opened in 1969 with the goal of making sculpture art more popular. Approximately 120 sculptural masterpieces are on permanent display across the huge sculpture park. These works of art can be enjoyed while viewing the mountains of Hakone. Calmly walking among nature while enjoying famous sculptures up-close is a real thrill that is unique to the outdoor art museum. There are also play sculptures that children can touch and have fun with, and other features that the whole family can enjoy, such as the maze.
Admission: Adult: ¥ 1,600 / Child: ¥ 800
- Guidebook from Planetyze about Hakone Open-Air Museum
- Reviews from TripAdvisor about Hakone Open-Air Museum
- Tours of Hakone Open-Air Museum
3. Edo Tokyo Museum (Tokyo)

At this museum, there are replicas dedicated to exhibiting the landscape of the common people who lived in the castle town during the Edo Period. There are a total of 7 floors above ground and 1 floor underground in the museum, with permanent exhibition and temporary exhibition rooms and special events and exhibitions which take place 5 times a year. There is an exhibition room that is partitioned according to the 'Edo Zone' and 'Tokyo Zone'. In the 'Edo Zone', you will find models of ukiyo-e (woodblock prints) and senryoubako (wooden boxes) as well as reproductions of the living quarters of people during the Edo period. You can gain a lot of insight into the lives of the citizens during the Edo Period with the multitude of models and exhibits.
Not only do you get the chance to learn about the Edo Period exclusively, but you can also learnabout Tokyo after the shift from Edo to Tokyo. Through photos and exhibits, you can learn about events in Japanese history that were significant in changing the course of Japanese history. Such events include the Tokyo Fire Raids, Meiji Restoration and cultural enlightenment.
In the museum, there is also a video hall where you can view videos to enrich your knowledge, as well as a library where you can read documents related to the history of Edo. Moreover, as mentioned above, there is the permanent exhibition and special exhibition that you should take your time visiting.
There are over 140,000 precious books dedicated to Tokyo and Edo and from this collection, you are allowed to copy 1 book for personal research purposes. For tourists who would like to learn more in depth about Japan and the history, the Edo Tokyo Museum is a recommended spot to spend some time at. As Japan heads closer to the 2020 Olympics, the museum is strengthening its support for foreign visitors. The museum offers English guidebooks for visitors. Furthermore, visitors from abroad can be rest assured with the ample number of models and art displays, so that they will not leave the museum without having learned something new. It should be noted that there are English-speaking volunteers who can assist foreign visitors, as well as headphone sets that visitors can borrow to hear English commentary.
Admission: ¥ 600
- Guidebook from Planetyze about Edo Tokyo Museum
- Reviews from TripAdvisor about Edo Tokyo Museum
- Tours of Edo Tokyo Museum
4. Ghibli Museum (Tokyo)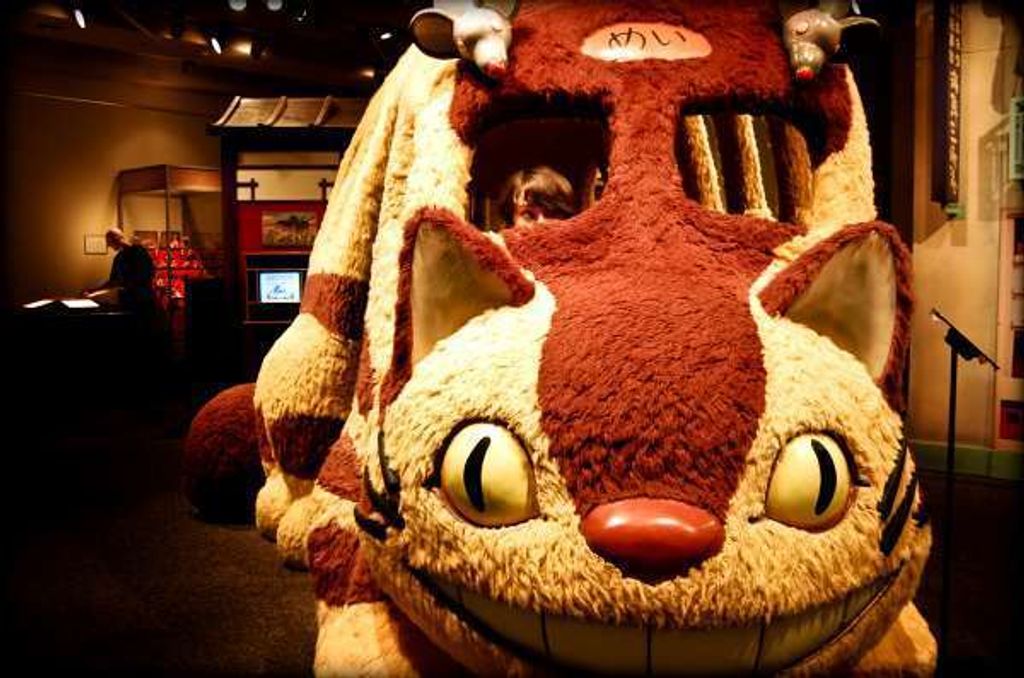 Ghibli's animations have become famous overseas but especially recognized and hugely popular are films such as "My Neighbor Totoro", Castle in the Sky and Spirited Away, with the films screened in nations such as Italy, France and America. The films have won the hearts of the fan base worldwide, not simply just in Japan. At the Ghibli Mori Art Museum, visitors will be able to learn the principles behind how animation is created in the first place, learn about the Ghibli production landscape and view exhibits of items such as successive animation storyboards.
There are many exhibits for even little kids to enjoy. For instance, there is a model of the Neko-Bus that appears in "My Neighbor Totoro" which is made from soft material and you can even sit inside it. There is also a huge Totoro waiting by the museum entrance, and everywhere scenes from the movie are recreated and there are plenty of things to delight visitors. And there are short story animations that can only be seen at the museum.
Next to the museum is a café that serves an original menu consisting of hot dogs, sandwiches and cakes on tableware that is decorated with Ghibli patterns. The café's concept is simple yet warm-hearted cooking as if parents were making something for their child's birthday. The food on the menu is made entirely from fresh ingredients taken directly from organic farms. Along with the standard menu, there are special menu offerings based on season. One of the most popular menu items in the fall and winter is a hot drink using walnuts. There is also a souvenir corner where you can purchase goods with your favorite characters on them. You could spend an entire day being submerged in the world of Ghibli and it is highly recommended as a top sightseeing spots for a Ghibli aficionados. Even those who are not past fans will surely enjoy themselves at the museum. When spending time in Tokyo, this should be on your list.
Admission: Adult: ¥ 1,000 / Child: ¥ 400
- Guidebook from Planetyze about Ghibli Museum
- Reviews from TripAdvisor about Ghibli Museum
- Tours of Ghibli Museum
5. Toyota Museum of Industry and Technology (Nagoya)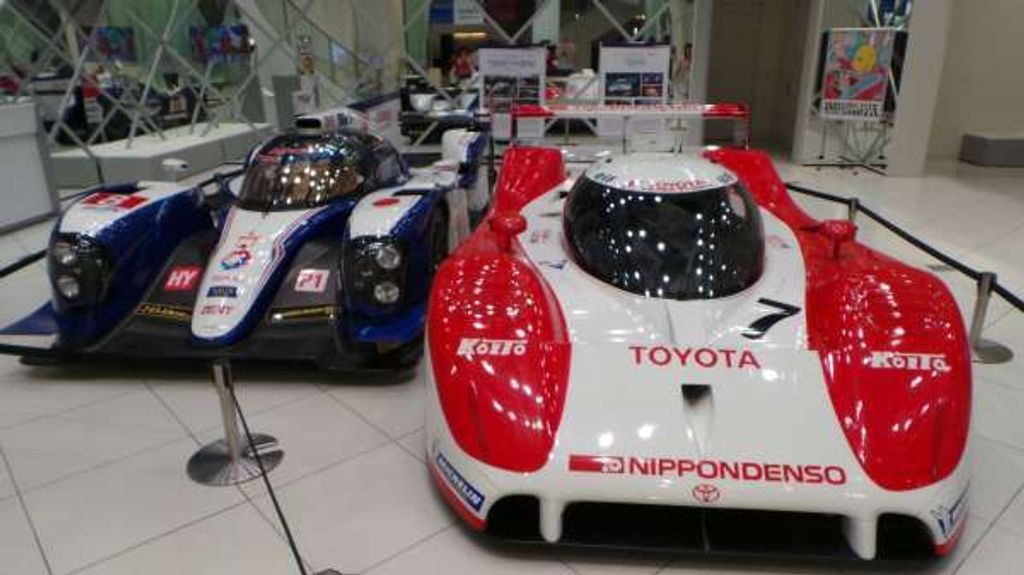 The Toyota Commemorative Museum of Industry and Technology has preserved the Toyota factory that was launched in the Taisho Era as a place to be used as a museum for its valuable industrial heritage. There are 4 pavilions: the Textile Machinery Pavilion, the Automobile Pavilion, Technoland, and the Toyota Group Building. The red-brick buildings themselves are preserved as valuable structures. There is a circular loom displayed in the museum lobby which was constructed by Sakichi Toyoda, the father of Kiichiro Toyoda who had established Toyota before it became an automobile manufacturer. The loom was built to display the technical prowess of the Japanese at a time when the nation still depended on Western technology, and it has become a symbol of the museum. As well, the museum has been recognized as a Heritage of Industrial Modernization for its contribution to Japan's modernization.
The Toyota Automobile Museum is a place where you can learn about the history of the car from the development of gas-powered automobiles of the late 19th century to 20th-century cars through the actual autos themselves. On the 2nd floor, there are Western cars on display while on the 3rd floor, there are Japanese cars for a total of 120 examples that you can view closely. Also in the Annex, there is information and displays of cars regarding the history of Japanese people in tandem with the automobile. There is also a space for children, restaurants, and a souvenir shop where you can purchase things such as minicars. It is a museum where you can spend an entire day with the whole family.
The headquarters for Toyota's factories is located in Toyota City, Aichi Prefecture. The Toyota Kaikan Exhibition Hall which is also in Toyota City has exhibitions of the latest safety-conscious technology, starting from the new technology for vehicles such as hybrid cars and fuel-cell cars. At the Virtual Factory, you can learn about things such as the factory manufacturing process through videos. To reach Toyota Kaikan requires a 1-hour train trip from Nagoya Station. For Toyota fans, this is a tourist spot that cannot be missed.
Admission: Various
- Guidebook from Planetyze about Toyota Related Sights
- Reviews from TripAdvisor about Toyota Related Sights
- Tours of Toyota Related Sights
6. Nezu Museum (Tokyo)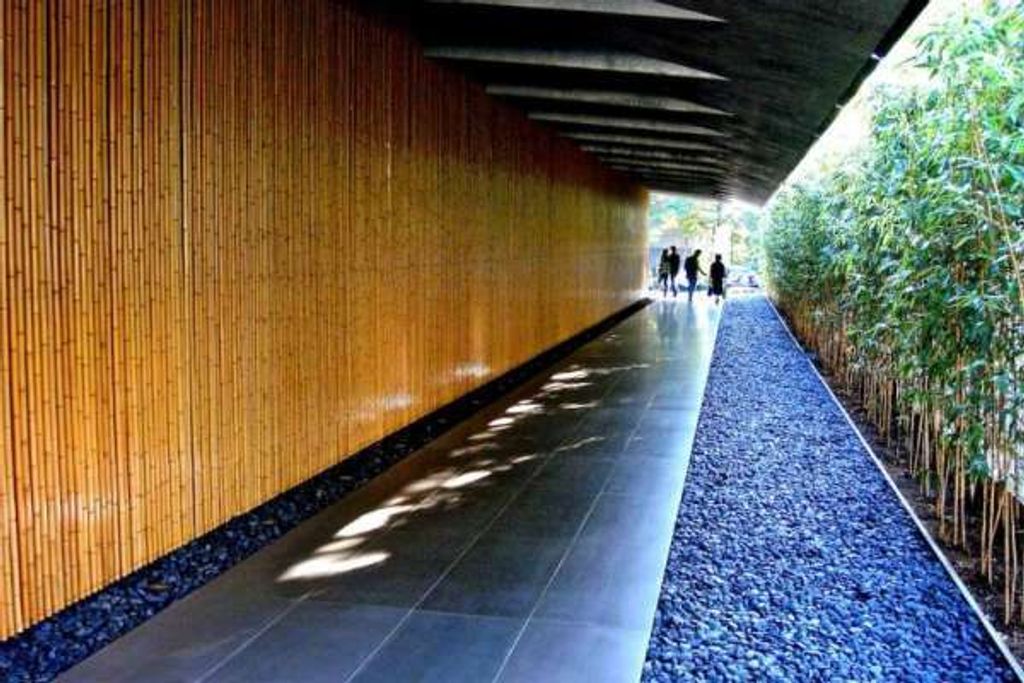 Nezu Museum is located at the back of a street which has all of the high-brand stores such as Cartier and Chloe. A long straight corridor reminiscent of a bamboo forest will take you into the museum where you will experience a tranquil and gentle space. The museum is an urban art gallery where you can appreciate old Asian art while relaxing.
It is here that old works of art from Japan and Asia collected by industrialist Kaichiro Nezu Sr. (1860-1940) have been preserved and displayed. Nezu, who had a deep interest in old art since his youth, moved his headquarters from his home in Yamanashi Prefecture to Tokyo whereupon he not only ran a railroad company but also participated in politics and education to much success.
At that time, he devoted himself to study of the tea ceremony which spurred him on to collect art works, and it is said that the collection was superb. Afterwards, Nezu declared in his will that his possessions would not only be enjoyed individually but "enjoyed with a large number of people", and so in 1941, Kaichiro Nezu Jr. opened this collection for display to the public. This was the beginning of the Nezu Museum.
In 1945, a majority of the museum including galleries and the tea room had been burned down in the war, but was rebuilt in 1954. Following that, there were further additions and restorations which has given rise to its current structure.
The collection consisted of 4643 works at the time of the museum's opening, but with the purchase of further artifacts and philanthropic donations, there are now 7414 works including 7 National Treasures, 87 Important Cultural Properties and 94 Art Treasures. There is a wide range of antiquities of many genres such as paintings, writings, sculptures, ironworks, pottery, lacquerware, woodworking, dyeing and weaving, and weaponry. As well, there is an important collection of tea utensils.
Admission: ¥ 1,200
- Guidebook from Planetyze about Nezu Museum
- Reviews from TripAdvisor about Nezu Museum
- Tours of Nezu Museum
7. Chiran Peace Museum for Kamikaze Pilots (Kagoshima)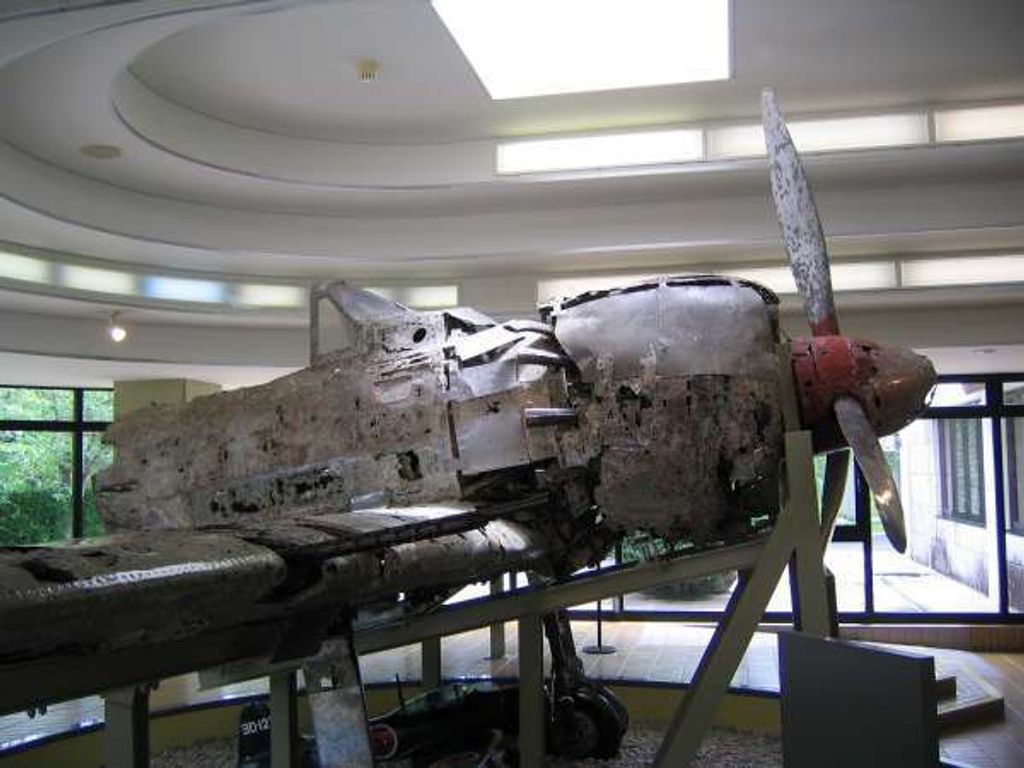 Articles and related documents of the Imperial Army's kamikaze pilots are on display. These pilots attacked by flying their bomb-rigged planes into enemy ships in engagements such as the Battle of Okinawa during World War II that had never been seen in human history. Because Chiran was the launching base, the possessions, records and the appearance of the dead kamikaze pilots from those days have been left behind, and a request for lasting peace was created.
When Japan's ally, Germany, surrendered in 1945, the Allies turned their forces on Japan only, and the whole nation underwent a harder fight as the Japanese government considered Okinawa to be the front line for the homeland. As a result, to protect this front line, kamikaze attacks were used. It was a battle in which pilots would not come back alive as 250kg bombs were attached to their fighter planes to strike and sink enemy ships. The kamikaze squads were amassed from all over Japan, and over a thousand pilots gave their lives. Within the exhibits, introductions of several of the pilots' families and their stories, actual letters to the families and other items are on display. The fighter planes of those days and the remains of planes recovered from the ocean are also displayed so that the miserable battlefield from that time can be glimpsed. Also, the barracks where the kamikaze pilots had been berthed have also been restored and are on display. In the museum, audio guides in English, Chinese and Korean can be rented so that visitors can learn in detail about the pilots' stories and their planes.
Admission: Adult: ¥ 500 / Child: ¥ 300
- Guidebook from Planetyze about Chiran Peace Museum for Kamikaze Pilots
- Reviews from TripAdvisor about Chiran Peace Museum for Kamikaze Pilots
- Tours of Chiran Peace Museum for Kamikaze Pilots
8. Tokyo National Museum (Tokyo)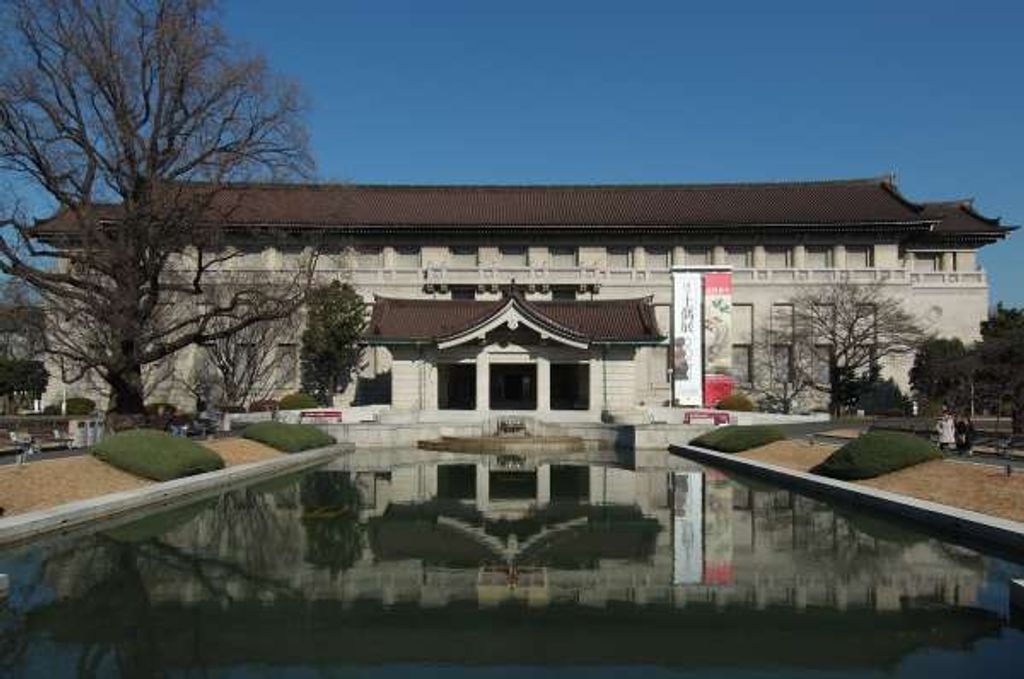 Ueno Park is a place of rest for many people where they can chat on the benches while viewing the fountains as it is covered in the blossoms of cherry trees in spring and the lush greenery of summer, while boats sail in the pond. Within the park, there are many important facilities all over. Along with a theater, an art museum, a zoo and a science museum, there is the Tokyo National Museum which has a collection of cultural assets that numbers over 110,000 exhibits within a huge area. Since its launch as Japan's first national museum in 1872, it has preserved and displayed cultural properties from Asia mainly centering on Japan. It is a museum representing the nation that has extremely valuable assets of scale and quality including 87 National Treasures and 633 Important Cultural Properties (as of March 31 2014).
On the 1st floor of the Japanese Gallery, there are exhibits by genre of fine works of art including sculptures, metalwork, lacquerware, pottery and swords. On the 2nd floor, there is earthenware which predates Christ, collections of exhibits such as Haniwa figurines, the Buddhist art of the Asuka Era which blossomed in Nara, the Imperial Court culture of the Heian Era, the Zen Buddhism and literature during the age of the samurai, the armor of the Warring States Era, and the tools of the tea ceremony. The culture of Japan which has matured with the passage of time is displayed in an easily understood way alongside the actual artifacts.
In addition, in the Gallery of Horyu-ji Treasures, numerous valuable assets are on display as a collection of ancient 7th and 8th century art that had been dedicated to the Imperial household from the World Heritage site of Horyu-ji Temple in Nara and then transferred to the Tokyo National Museum, so these are exhibits that cannot be missed by fans of ancient art.
Also, at the Asian Gallery that was built in 2013, art, handicrafts and archeological artifacts from places such as China, the Korean peninsula, Southeast Asia, India and Egypt are displayed. One day is not enough to see everything there. However, even if you are not a fan of Japanese art, visiting this museum will deepen your knowledge of Japan more than ever. Get the feeling from the real thing about the culture and sense of values which matured and blossomed through the changes in the lifestyle and generations of the Japanese people.
Admission: ¥ 620
- Guidebook from Planetyze about Tokyo National Museum
- Reviews from TripAdvisor about Tokyo National Museum
- Tours of Tokyo National Museum
9. Adachi Museum of Art (Shimane)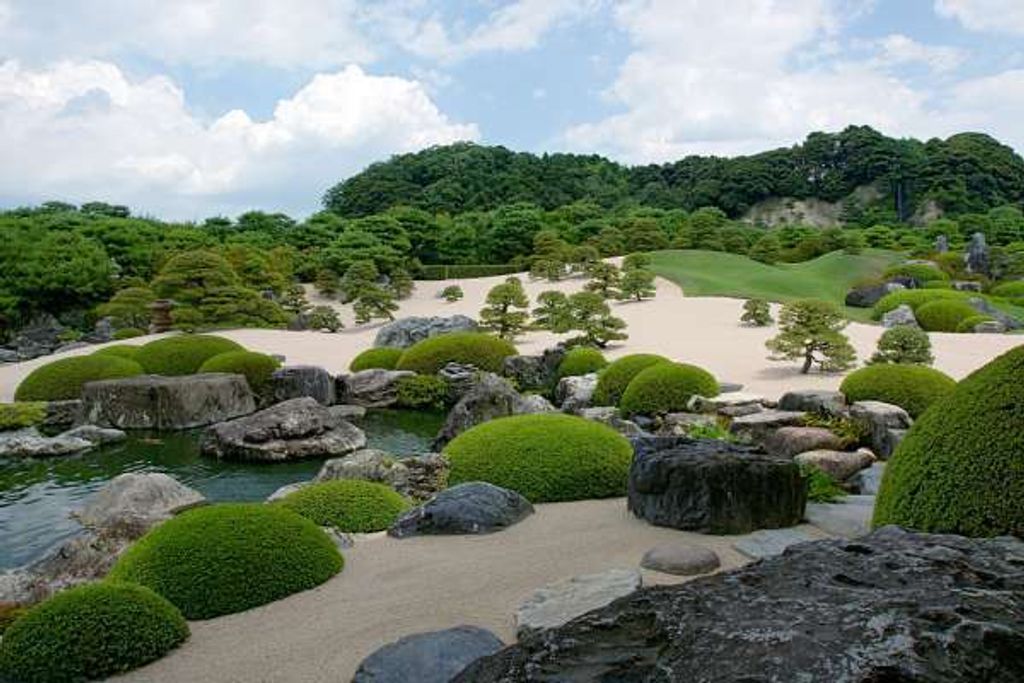 The Adachi Museum of Art first opened in 1970 under the aegis of self-made businessman Zenko Adachi who had been born in the area. The main characteristic of the museum is that the major works of Japanese painting master, Taikan Yokoyama, make up such a large part of the exhibition that it can be called the Taikan Museum of Art. 120 of his famous works including "Autumn Leaves" and "Mountain After A Shower" are at the museum which provides a great amount of quantity and quality. Also, there are children's paintings, pottery, wooden sculptures and the works of other famed contemporary Japanese artists. In accordance with the changing of the four seasons in the garden, the year is divided into 4 periods of exhibition to the public. In place of picture frames, the windows themselves provide views into the garden and with features such as "The Living Scroll" in which the outside gardens can be seen with the walls of the tokonoma alcoves taken out, the museum focuses on a presentation style which relates the message of "Being moved by beauty".
Zenko Adachi believed that "The garden is also a picture", and he himself went all around the country to amass rocks, pine trees and other examples of nature. Among the 6 gardens, the Dry Landscape Garden and the White Gravel and Pine Garden are especially popular. The elegant Dry Landscape Garden with its white sand and powerful arrangement of stones is like something out of an India-ink painting. And the scenery of flowing gravel at the tasteful White Gravel and Pine Garden takes on the motif of one of Yokoyama's works, "Beautiful Pine Beach". There is a dynamic expression from the large and small pine trees situated on the white gravel which leaves a deep impression upon all who visit. An American journal specializing in Japanese gardens has ranked it at No. 1, and the travel guide Michelin Green Guide Japon gave the highest ranking of 3 stars. The azalea of spring, the fresh leaves of summer, the colors of autumn and the snowscapes of winter provide splendid beauty throughout the four seasons so that it is worthy of frequent visits.
Admission: Adult: ¥ 2,300 / Child: ¥ 500
- Guidebook from Planetyze about Adachi Museum of Art
- Reviews from TripAdvisor about Adachi Museum of Art
- Tours of Adachi Museum of Art
10. Fukui Prefectural Dinosaur Museum (Fukui)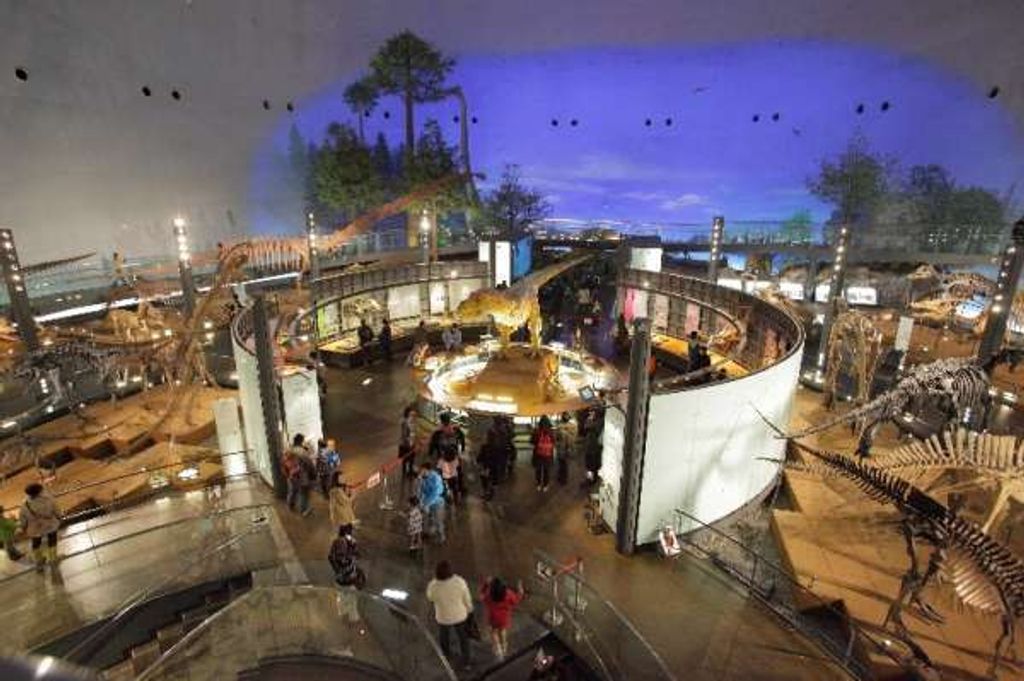 Fukui Prefecture accounts for a majority of the dinosaur fossils excavated in Japan and is famous for being an area at the forefront of dinosaur research in Japan. In Katsuyama City, there is theFukui Prefectural Dinosaur Museum which is the nation's largest museum for geological features and archaeology. The displays focusing on dinosaurs are fun enough just to see, and they have garnered a good reputation for being easy to understand and for being able to be enjoyed by kids and grownups alike. Since its opening in 2000, over 700,000 visitors have come to the museum annually, and it has become a popular tourist spot representing Fukui Prefecture that has been called The Kingdom of Dinosaurs.
The exhibition area is divided into the zones of Dinosaur World, Earth Sciences and History of Life. In Dinosaur World, there are 42 full dinosaur skeletons on display in the wide space, faithfully recreated dioramas and other exhibits to fully realize a living world of dinosaurs. Also, in Earth Sciences, a cross-sectional investigation of the earth strata is introduced through "Water & Earth" and "Fire & Earth". It is a zone that takes the appearance of the Earth into consideration via sediment, fossils, minerals, etc. And then in the History of Life, you can learn about the history of life through repeated evolution and extinction over 4.6 billion years. Elsewhere, there is the Dino Lab where you can get a hands-on experience in touching fossils and making observations through microscopes, and the Fossil Preparation Lab where excavated fossils are cleaned so that you can enjoy that unique dinosaur experience.
At the popular Fukui Prefectural Dinosaur Museum which opened in 2014, there is the attraction of experiencing a dig for fossils where other specimens have been excavated. At these dinosaur digs, you can closely observe earth strata and fossilized footprints and even take part in digging up fossils. The work of digging as you listen to the explanations by museum researchers is a precious experience in field work.
Admission: Adult: ¥ 720 / Child: ¥ 260
- Guidebook from Planetyze about Fukui Prefectural Dinosaur Museum
- Reviews from TripAdvisor about Fukui Prefectural Dinosaur Museum
- Tours of Fukui Prefectural Dinosaur Museum
Do you want to have a better experience in Japan?
Aquariums are one of the cool experiences you can have in Japan, but there is a lot more. For this, it is good to have someone that has knowledge about the place and about your interests and make your trip to Japan even better.
Triple Lights is a company that wants to help tourists in Japan to have a better experience visiting the country.
You can hire a private guide from TripleLights. Here are some advantages of the service:
Save your time
Custom itinerary
Know more about the history and culture of the places you are visiting
Qualified professionals to guide you
Private experience that allows you to focus on the people that are traveling with you and with time flexible.
Affordable price
You can also join a tour from TripleLights too and get knowledge about the main spots selected by the guides. This way, you will certainly have a great experience visiting Japan.
If you want to go further to the country, you can also hire private cars from TripleLights that allows you to go to various places without having to worry about the public transportation system and schedule.
Triple Lights is a company that wants to help tourists in Japan to have a better experience visiting the country. If you want to know more of how can the company helps you, visit the website or contact one of the guides.
Blogs about Museums in Japan
4 Amazing Transport Museums in Hiroshima
3 Great Museums in Hiroshima
3 Exciting Fukuoka Museums
The Three Best Museums in Ueno Park