One of the most popular places to visit while in Tokyo is the Tsukiji Market (or Tsukiji Fish Market). Here, you can experience Tokyo through the incredible food. But, you're probably wondering what are the best things to eat in Tsukiji Market and what else to do in Tsukiji other than eating?
Worry not!
Here's a guide for your trip to Tsukiji Market, so read on and you're good to go.
In this article, find out the best things to eat in Tsukiji Market, what else to do other than eat around, tips you should know before going to Tsukiji Market, and more recommendations.
Things to Eat in Tsukiji
Here are some of the best things to try in Tsukiji Market!
Sashimi and Sushi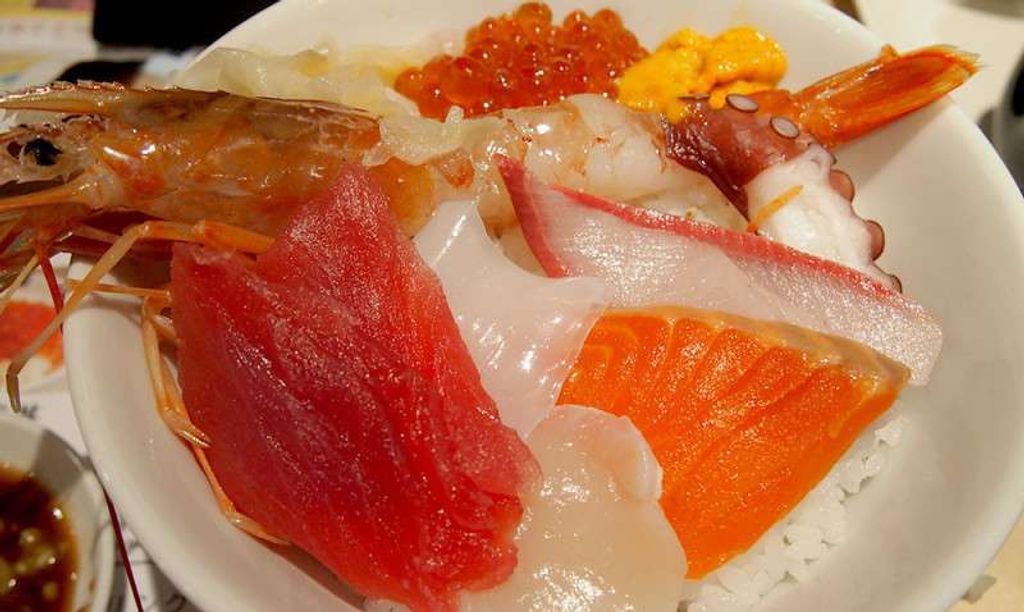 This is undoubtedly a must. The best sushi and sashimi around Tokyo coms from Tsukiji, so imagine eating them right at the market. Tsukiji is the place to eat the freshest sushi in Tokyo.
There are many sushi joints in Tsukiji, but two of the most popular sushi shops are Sushi Dai (寿司大) and Daiwa Sushi (大和寿司). The queue for these two sushi joints can take hours. The more popular one of the two is Sushi Dai. It opens at 5 am, and the queue has already started long before it opens. Daiwa Sushi is more tourist-friendly and the wait isn't as long as Sushi Dai.
But, if you don't want to wait, you can opt to walk in random sushi shops. They're still going to be so fresh and the standard won't be too far off.
Sushi Dai (寿司大)

Business hours: 5 am - 2 pm *closed on Sundays

Location: 5 Chome-2-1 Tsukiji, Chūō, Tokyo 104-0045 (map)

Phone: 03-3547-6797

Daiwa Sushi (大和寿司)

Business hours: 5:30 am - 1:30 pm *closed on Sundays

Location: Chome-2-1 Tsukiji, Chūō, Tokyo 104-0045 (map)

Phone: 03-3547-6807
The Street food!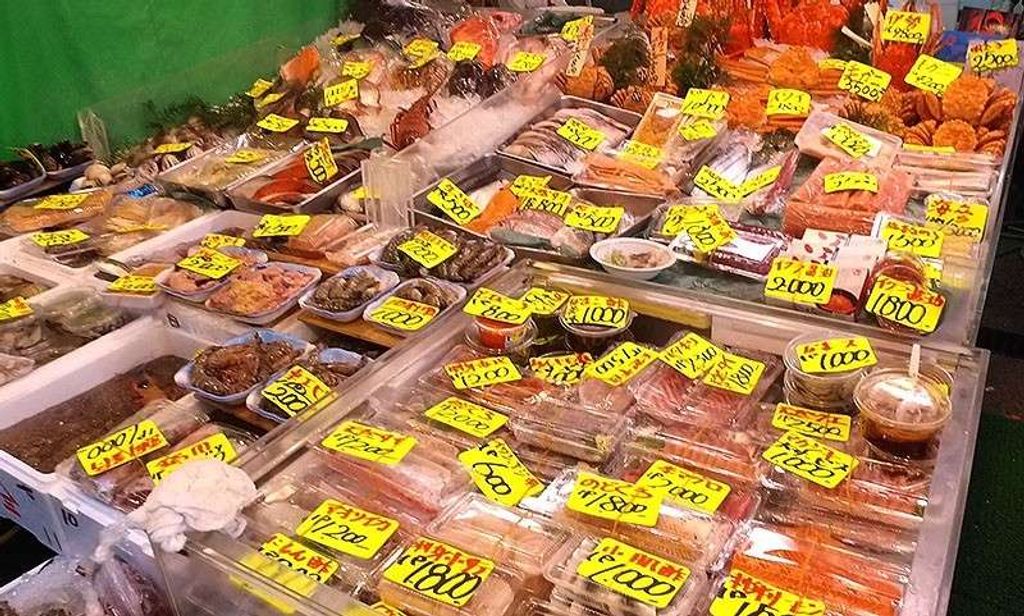 You don't have to come into a restaurant to eat, Tsukiji is filled with food you can eat outside as well. Here are some recommendations of street food to eat during your Tsukiji visit!
Taste this delicacy fresh in Tsukiji. Known in Japanese as uni, it has a complex flavor. It's creamy, salty, with a hint of natural bitterness. If you're a fan of seafood, you'll enjoy this.
Approximate price: ¥500
Tamago (sweet egg omelet)
This is one of the most popular street foods to eat at Tsukiji Market. You've probably seen the video of tamago-making somewhere, as it is really popular. Made with a special technique, making it different from the omelet you usually eat. The taste is a little more to the sweet side rather than the savory ones you usually eat. A must-try if you're at Tsukiji Market.
Approximate price: ¥100
I know this one's not for everyone, but if you are a seafood person, or like oysters, you have to try the oysters in Tsukiji. They are so fresh and some are gigantic. Absolutely try this for some creamy goodness!
Approximate price: *price differs for each size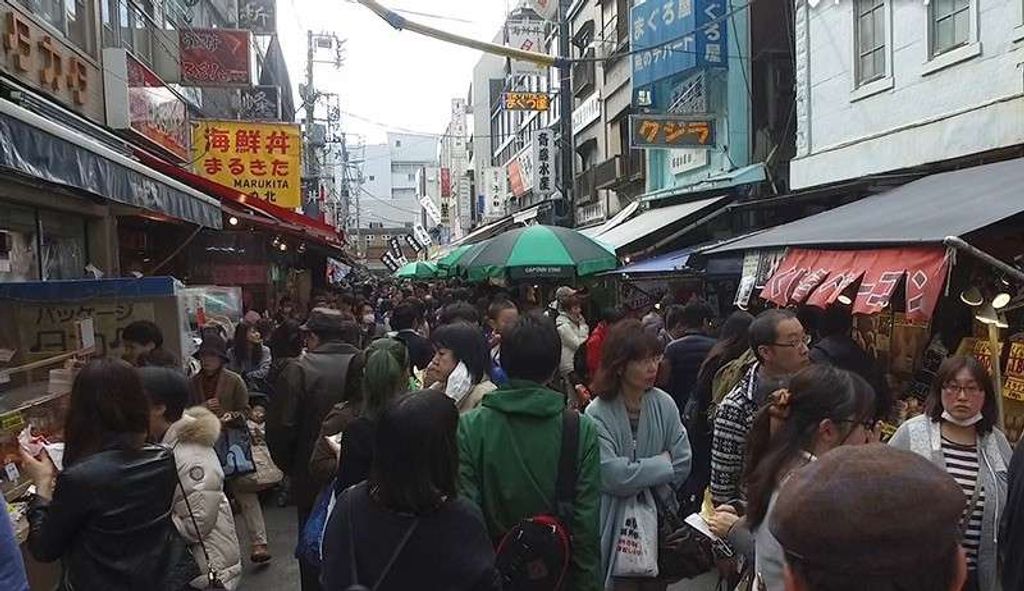 Blowtorched scallop seafood
This is also another popular street food in Tsukiji. Scallops are blowtorched for it to cook them.
Not only scallop, it is topped with crab claw, sea urchin (uni), and sauce. If you're visiting during winter, you'll get to taste this topped with cod sperm, which is a winter delicacy in Japan.


Approximate price: ¥1,000
You'll find multiple stalls throughout the market specializing in fishcake. Different shapes and sizes, and with different seasonings. But the most popular one is the corn fishcake skewer. The fishcake is mild and smooth, covered with (very) sweet corn, fried together and becomes a delicious street food.
Tempura
There are many places you can get Tempura (deep fried in batter) in Tokyo, but why don't you try them fresh in Tsukiji? The fresh seafood is fried when you order so it's hot and extremely tasty. Try the goodness at Tenfusa Tempura, a small, friendly restaurant at Tsukiji.
Tenfusa Tempura

Business hours: 7 am - 2 pm *closed on Sundays

Location: 〒104-0045 Tokyo, Chūō, Tsukiji, 5 Chome−2−1 築地市場6号館 (map)

Phone: 03-3547-6766
What to do at Tsukiji Market
The obvious thing to do at Tsukiji Market is to eat and enjoy the fresh deliciousness. But what else can you do other than that?
You can also join the tuna fish auction. Watchers are limited to 120 a day, so you need to come real early to the market. You should arrive at Tsukiji Market at 3:00 am or even earlier. You need to get up at the crack of dawn and get a taxi to the Tsukiji market as train won't be operating during these hours. Or, you can opt to stay near the market.
One recommendation is staying at Jonathan's, a 24-hour family-friendly restaurant to wait around until you need to go to the market. The first group of 60 visitors will be admitted to the auction between 5:25 and 5:50 am, while the second group of another 60 visitors will be admitted between 5:50 and 6:15 am.
Some of you might wonder:
Why should I watch a tuna auction?
Not just a simple tuna auction, this is considered more as an experience. You can only find an environment of voices ringing out at the auction to obtain high-quality tuna at Tsukiji Market. Watch the auction for yourself and be impressed!
This, however, is difficult to get a ticket into, so if you want to but aren't sure about how to watch the auction, how early or late to leave, you can consider going on a private tour with a private guide. My recommendation is the Tsukiji Tuna Auction Tour.
Tips for your Tsukiji Market Trip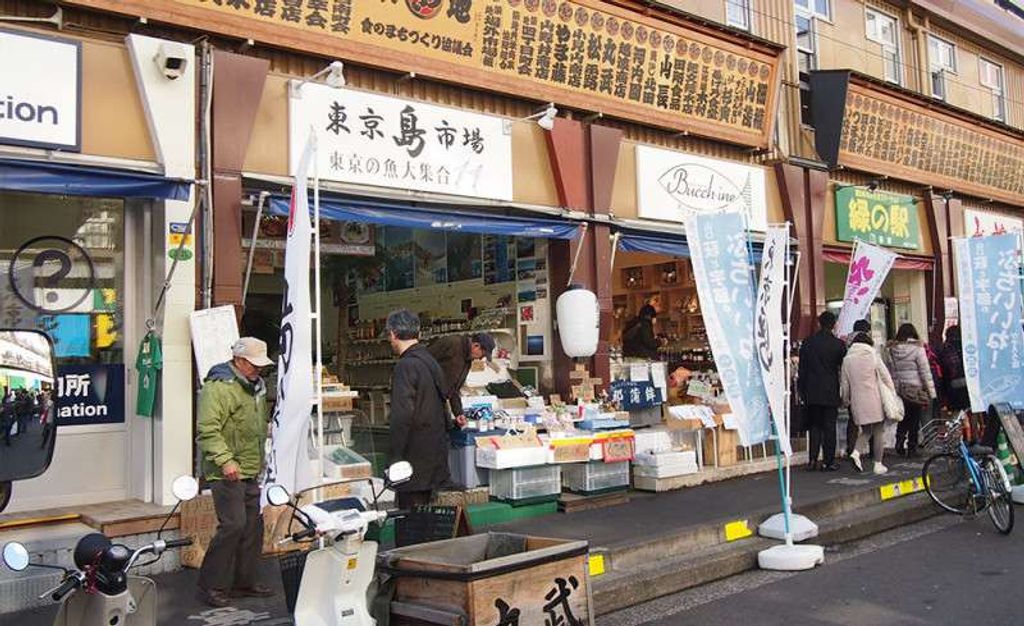 However, before going to Tsukiji Fish Market, there are some things and tips you should know!
The Tsukiji Fish Market does not open every day. So, check ahead before visiting. Click here to check Tsukiji Fish Market's opening days. The website is in Japanese, so I'll explain a few details to clear some things out.
平成30年 → it means 2018 in international year
If the box is light pink colored with a red mark on top left → it means the market's closed (holiday- the same day every year).
If the box is red striped, with a red mark on top left → it also means that the market's closed (holiday).
If the box has a greenish-blue mark on top left → it means that it will open not for a full day.
Pack light and bring cash. Avoid bringing large suitcases or backpacks. The market is very busy and is very fast-paced, so big suitcases will just be in the way. Bring enough cash as most shops in Tsukiji Market don't accept credit cards.
Follow the market rules. Don't take photos in the inner wholesale market. Especially, you are not allowed to use flash photography as it might distract fishmonger wielding knives. Don't enter the prohibited area, don't smoke, and don't touch things unless allowed.
More tips for a better Tsukiji Market trip!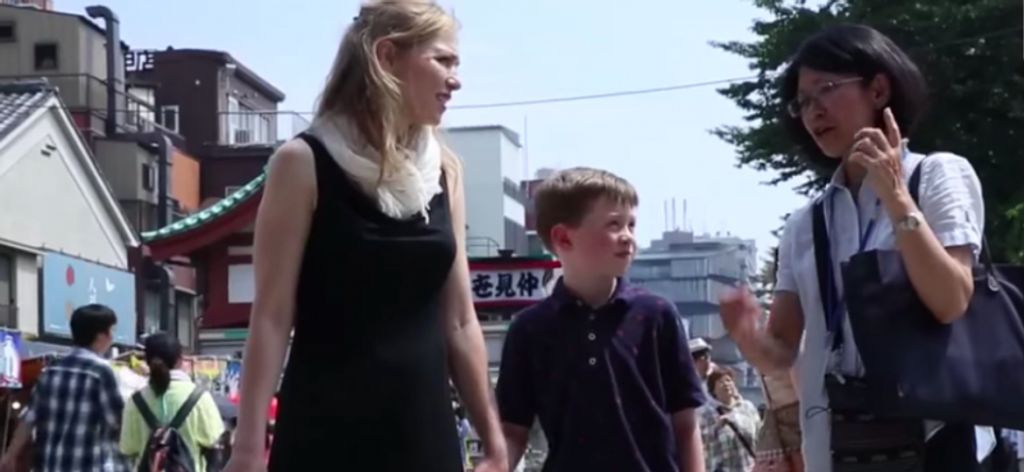 As mentioned above, Tsukiji is a busy and fast-paced place, and it's easy to feel out of place. So, what can make your Tsukiji trip a good one? A tip for you is to go on a private tour with a private guide. Where to get them, you may ask? My recommendation is the TripleLights website. So many options for private tours and private guides, trustworthy and easy!
Like mentioned above, to watch the tuna auction in Tsukiji Market, you can join the Tsukiji Tuna Auction Tour.
There are also many options for food tours in Tsukiji in the website. Some of my recommendations are Tsukiji Fish Market Tour and Tsukiji Fish Market Morning Tour to explore the Tsukiji Market.
Wait, there's more:
My other recommendations are Daytime tour to Tsukiji fish market and also Tsukiji Breakfast Tour for more food tours at Tsukiji!
Click here for more tours to Tsukiji Fish Market for a better and more convenient experience at Tsukiji Market.
Here is a list of more great private tours options in Tokyo.
I hope this article helps you for your Tsukiji Fish Market journey by providing useful information about the must-try foods in Tsukiji Market, thing to do at Tsukiji Market, Tsukiji Market travel tips, and tour recommendations. Have a great time exploring Tsukiji!