A hunch tells me that no one would disagree with me when I say:
Tsukiji Fish Market is a must to watch the Tuna Auction if you have a chance to visit Tokyo. The experience of being able to see various seafood being sold in a chaotic environment where the bustling streets filled with chatter between buyers and sellers is something one cannot miss out. However, the market has now been closed (well, the inner part of it anyway). Instead, it has been transferred to the new and improved Toyosu Fish Market since 2018, which I'm sure you're dying to know about.
Below I will be showing you a comprehensive guide on visiting Toyosu Fish Market, the place to be in Tokyo to see the best of Tuna Auction held in Tokyo.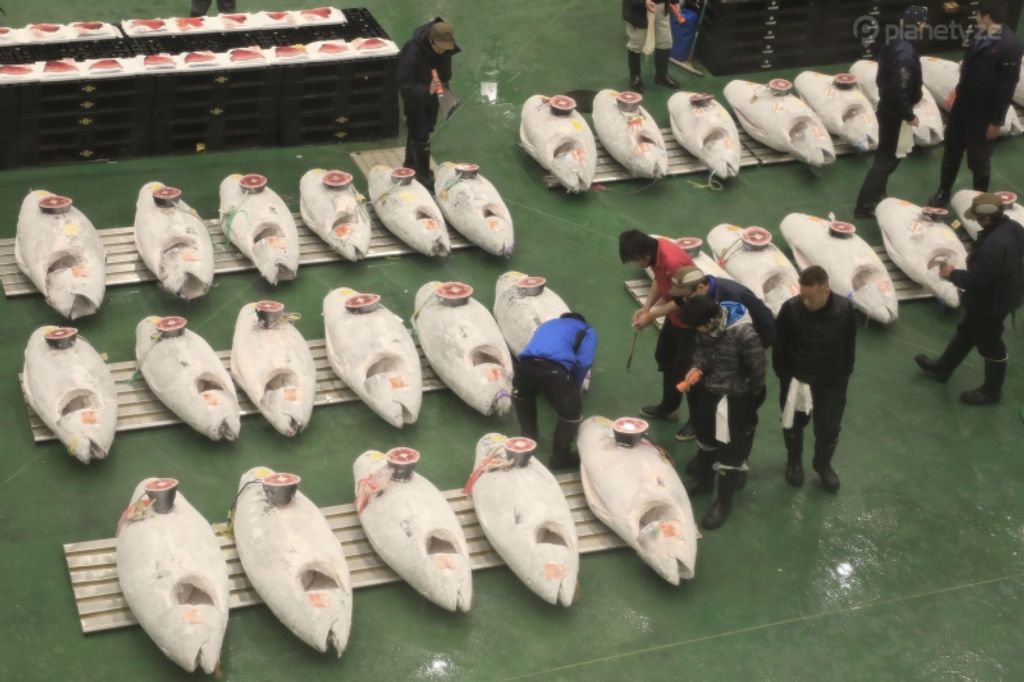 First of all, can you still visit Tsukiji Fish Market to see the Tuna Auction?
Unfortunately, no. Since the opening of Toyosu, the majority of the wholesale market of Tsukiji, as well as all Tuna auctions, are now held there as well. However, this does not mean it has nothing left to offer!
Tsukiji Outer Market
The area may not be as exciting as the past without the Tuna auction, but the experience of going there is still an absolute must! One must not leave Tokyo without tasting the famous Tsukiji Sushi stores that are to die for. Although if waiting in line is not your fancy and you would rather grab a quick bite then the street food here is no exception. From sea urchins, Tamago (Sweet egg omelet), fishcakes and freshly fried Tempura, this is the seafood haven of Tokyo! We recommend you to check our in-depth guide on the Tsukiji Fish market if you haven't already for a better experience during your itinerary.
Let's get back to the main topic,
Toyosu Fish Market - the new Tsukiji
In comparison with the grimy and messy Tsukiji market, Toyosu is a lot cleaner, spacious, but sadly, lacks the liveliness and charm of the former. In addition, touching the goods is no longer possible as you will be separated by glass windows which removes any kind of interaction if you're only a visitor. To summarize, the new design of the market is more geared towards visitors rather than buyers. And a good one at that, as getting lost is difficult due to the sheer numbers of signs and yellow marks on the ground instructing you where to go. This might be a turn-off for some since it lacks the raw, chaotic atmosphere of that they might expect from Tsukiji.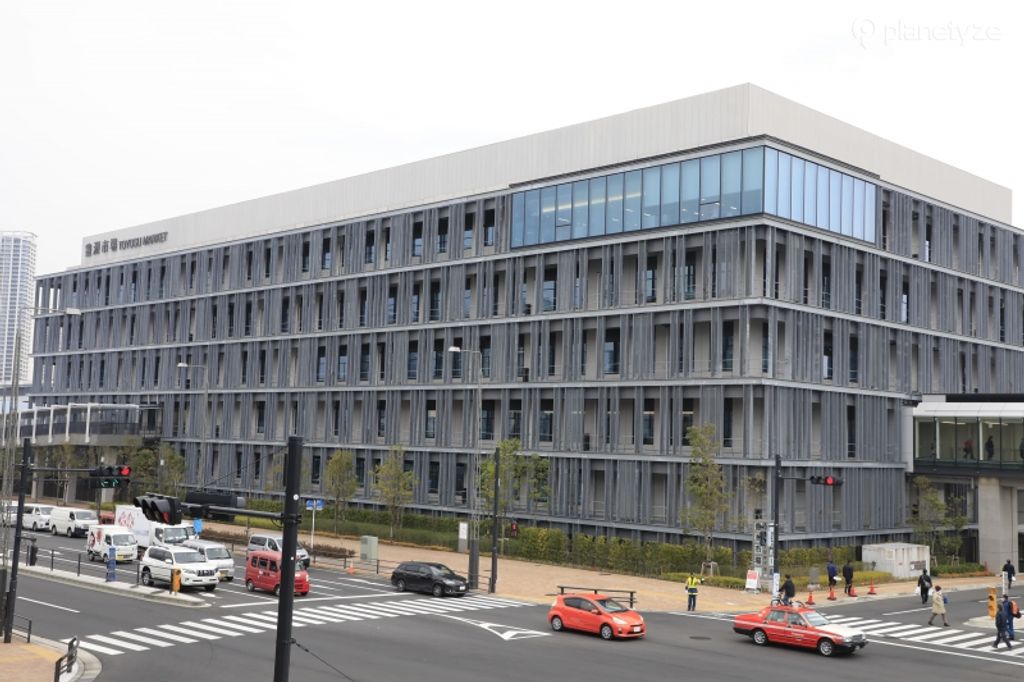 How can you see the Tuna auction?
Since mid-January 2019, the Tuna auction has officially opened for the public. You still have to wake up early to see any action though, but luckily for you, you won't have to line up at 2:00 a.m in the morning and can simply be there at 5:30 a.m (that's a big difference!), but all auctions will be over by 6:30 a.m, so be quick!
You must first find your way to Shijomae Station, from there you will be able to enter directly into the first wholesale building. There is an information center with various posters that will help you navigate to the market. You will stumble upon another information area that displays the biggest bluefin tuna ever auctioned off which weights roughly around 500kg. Since then, any catch like that is rare due to severe overfishing which led to their declining population.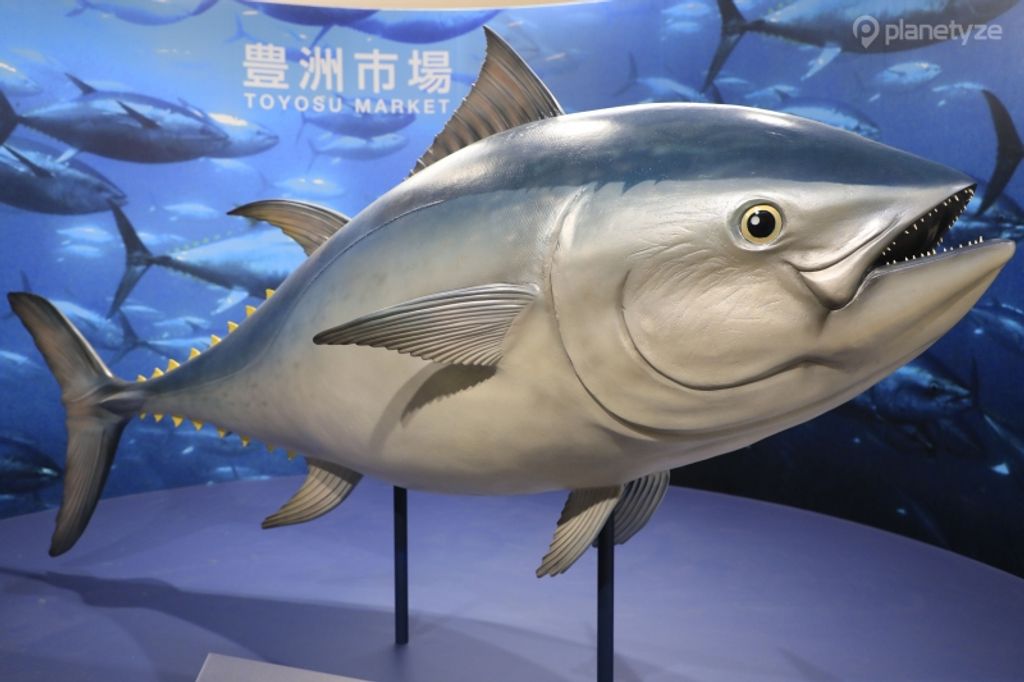 Once you enter the room, You will notice that there is a gantry that connects to the new tuna auction area. There will be a gallery a floor above, fully encased in glass for viewers to look below but also another gallery can be seen on the ground floor.
There are two main ways you can get access and watch the Tuna auction. You can either watch it on the upper or the lower observations deck. The upper floor requires no sign-ups beforehand, you simply need to be there early to grab a good spot, otherwise sadly, you won't be able to see anything but other people's head. Since the deck is encased with glass, you won't be able to hear much either.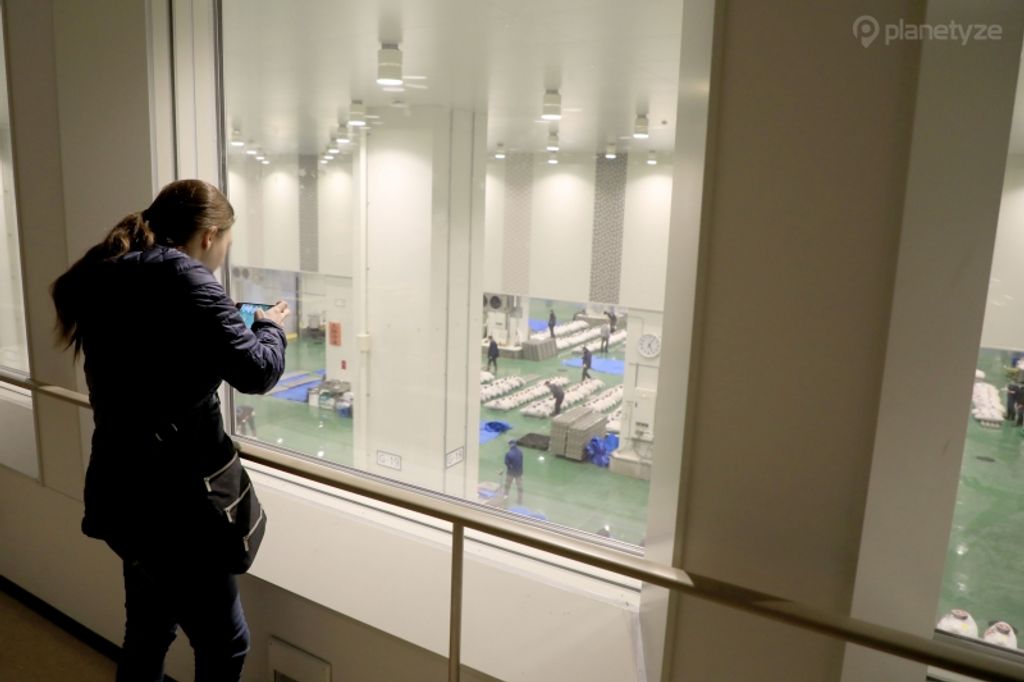 The thing is...
The lower floor offers a more intimate experience. The glass is at a suitable height that allows viewers to listen to what is going on and you can see a lot closer, but make sure to bring something warm to wear, as room temperature may reach zero degrees Celsius to ensure freshness of the produce. Access to the lower observation deck requires registrations during its short application period. The dates are as follows:
| | |
| --- | --- |
| To watch Tuna Auction in March | Submit form between February 4 - February 11 |
| To watch Tuna Auction in April | Submit form between March 4 - March 15 |
| May and beyond | Dates will be announced in early April |
To apply, visit their application site and follow the instructions, English translations are available at the bottom of the page. For more information on the viewing decks, visit their official website (Japanese only).
Sidenote: The application process works on a lottery system to decide who gets seats, so just by applying does not instantly guarantee you a spot. Once you get a ticket, be sure to bring your ID along as it is required for entry.
Tip: Staying at a nearby hotel and catching a taxi will get you there in time without missing on any of the action, any later and it might just get a bit crowded!
What else is there to see besides the Tuna Auction?
Shops and Restaurants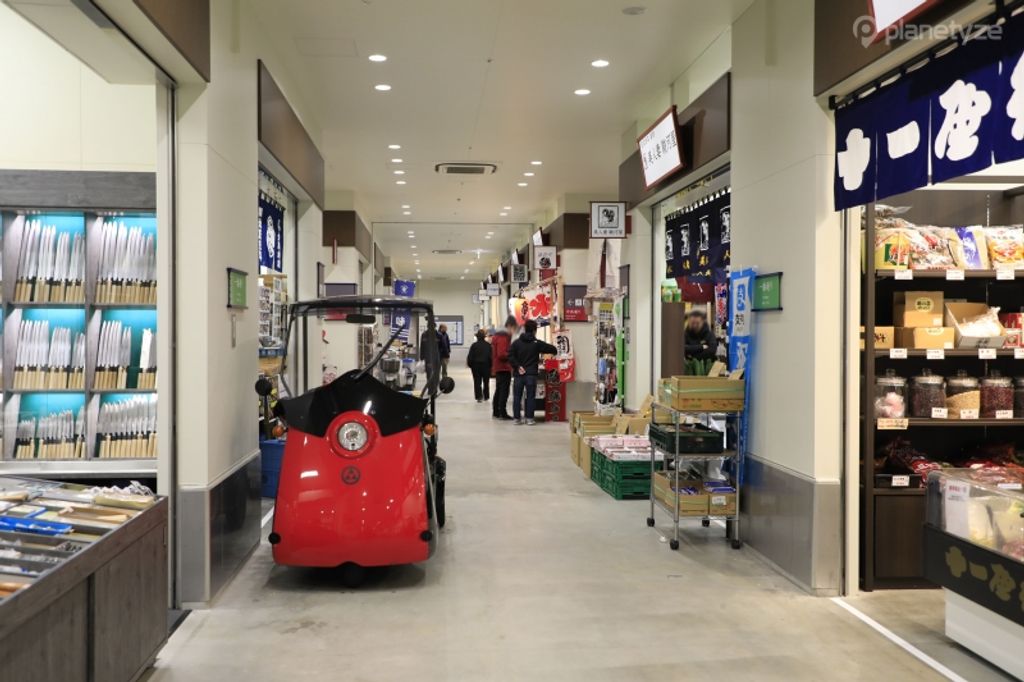 There are several shops and restaurants within the complex that offers fresh produce from sake and wasabi to kitchenware. You can find many specialties and souvenirs with very reasonable prices that can only be found here.
There's more,
Some of the best restaurants lie only a floor beneath the entrance, there, you can find various restaurants for Udon, Ramen and of course, sushi. We highly recommend Daiwa Sushi as it is arguably the best in the market.
Daiwa Sushi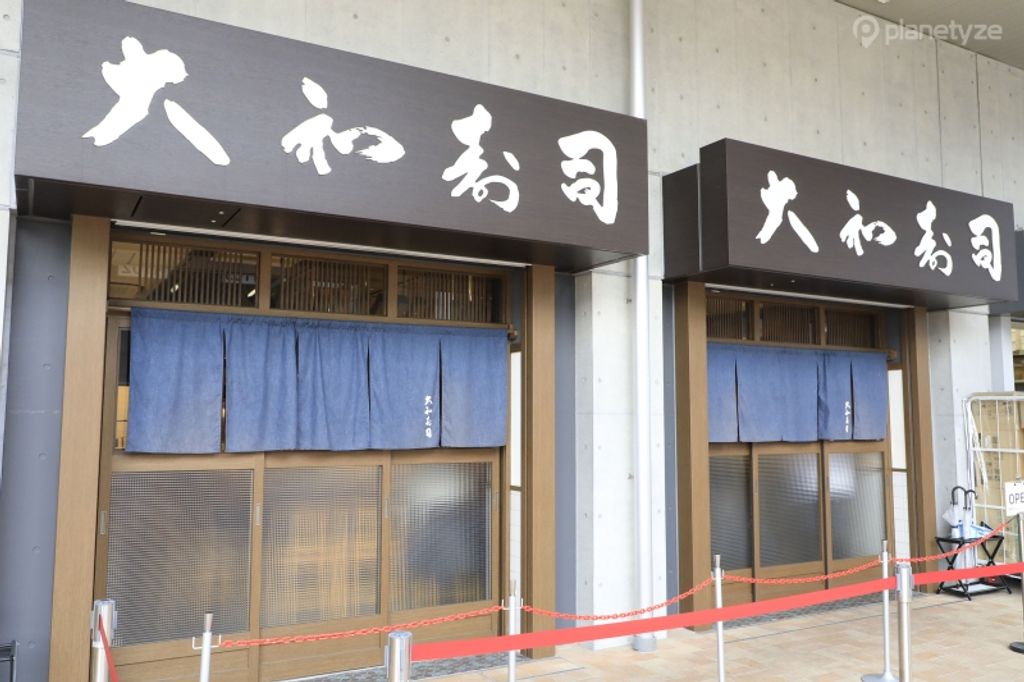 As there are no menus, the best option is to purchase the omakase (recommended) set. The quality is superb and you can choose to switch out any sushi that is not to your liking or for conservative reasons ( you may not want to eat endangered species).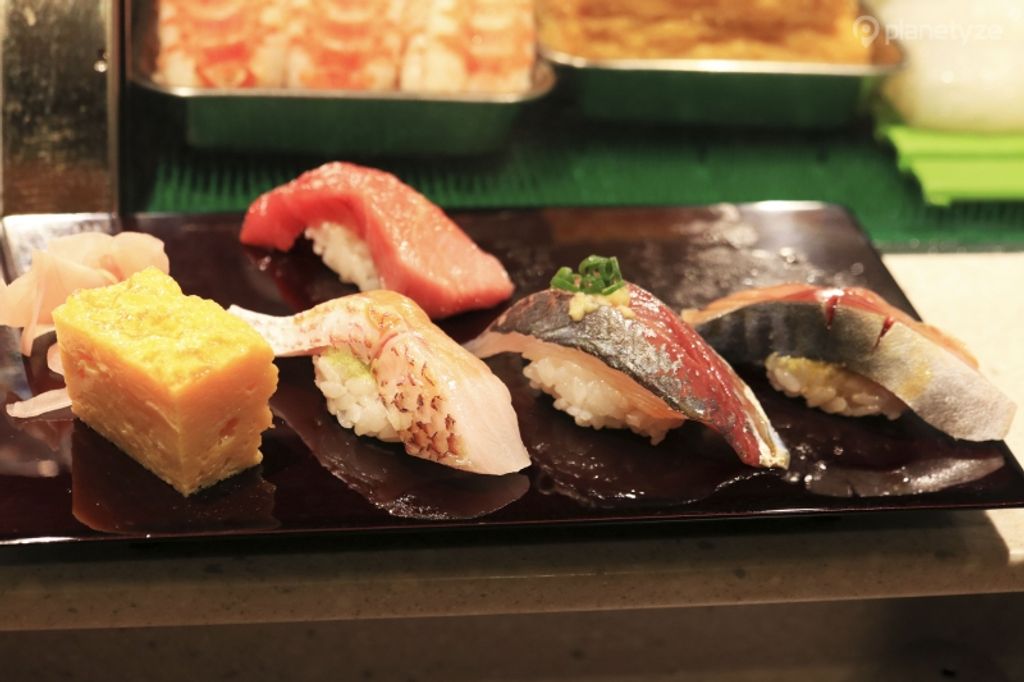 With a price tag of 4000 Yen - 4500 Yen with soup included, it is well worth it to enjoy some of the best seafood fresh out of the ocean.
Rooftop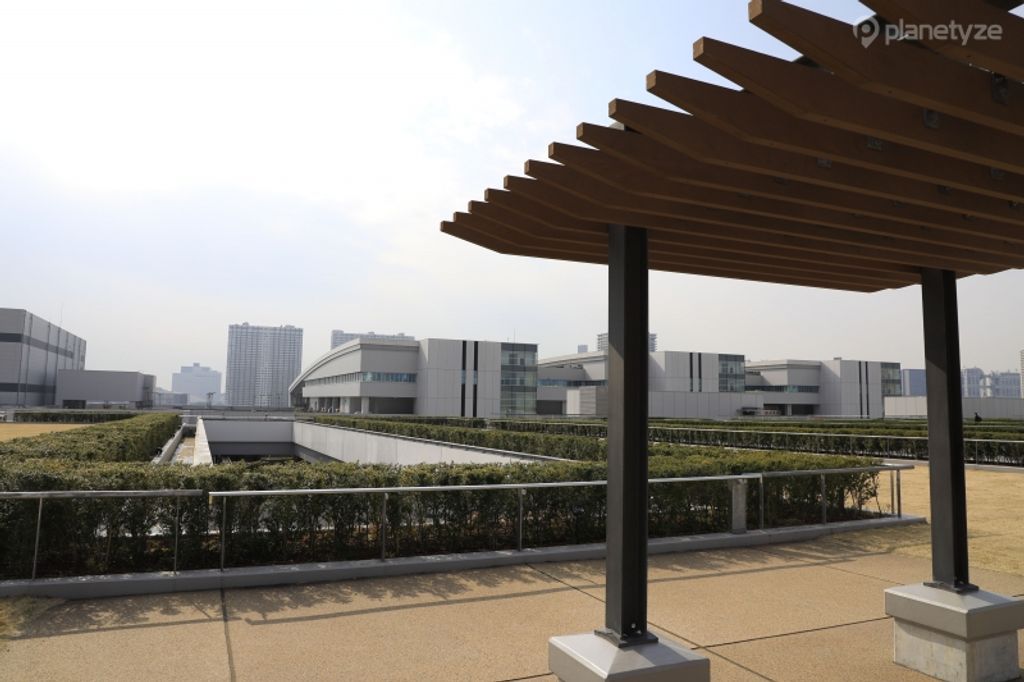 You can take the elevator to go to the 5F rooftop which offers a scenic view of Tokyo Bay and even Mt. Fuji on clear days. There's little shade and you cannot bring food and drinks with you, unfortunately.
Fruits and vegetable market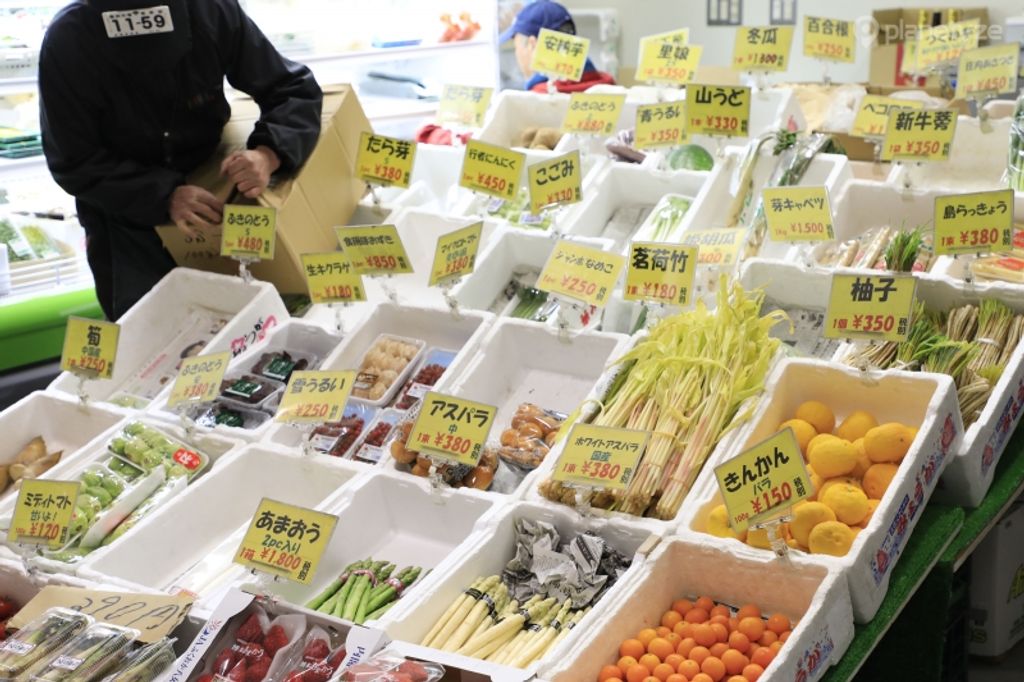 If you're coming to this area expecting the same exciting atmosphere as the fish market then you will be somewhat disappointed. Stacks of Styrofoam boxes upon boxes makes up most of the market as you can only look through glass windows. However, that doesn't mean they cannot be bought. Various fruit and vegetable stores are open to the public for customers to visit.
How do you get to Toyosu Fish Market?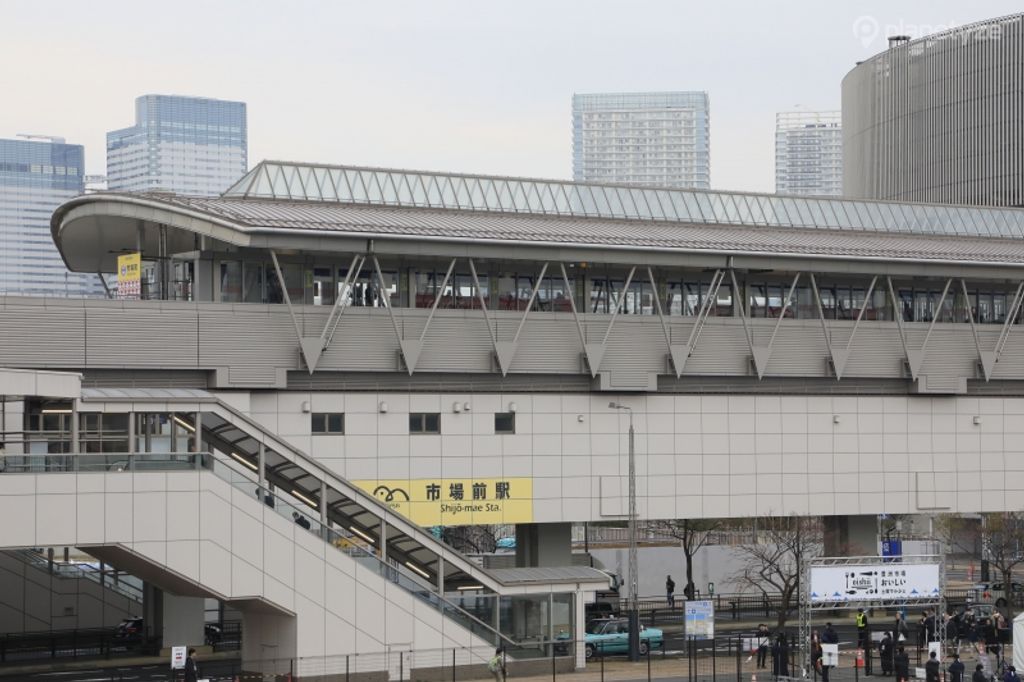 Make your way to Tokyo Station and find an entrance to the JR line. Go to Platform 4 and 5 of the Yamonote line (the light green one). The train should be heading for Shibuya and Shinjuku stations. Then board the train for Yurakucho Station which is only a stop away.
You will then have to exit through the Kyobashi Exit to reach the ground level. From there you should be able to see the entrance to Yurakucho Station.
You should then buy a ticket to Toyosu Station or use your IC card. Move towards the platform and wait for the train bound for Shin-Kiba.
After boarding the train and reaching Toyosu Station, you will need to go to Exit 7 to get above ground. You must then find your way to Yurikamome Line and buy a ticket for Shijio-mae Station.
Once there, follow the signs and you will reach Toyosu Fish Market!
Other information:
Address

6-5-1 Toyosu, Koto, Tokyo 〒135-0061

Opening Hours
5:00am - 5:00pm
Closed Sundays, national holidays and some Wednesdays (Calendar)
Fees
Free
Telephone
+81-3-3520-8205
Website
Toyosu Market

Bottom line?
The Tuna Auction at Toyosu Fish Market is well worth the travel to experience first-hand the heat-packed action between sellers and bidders. Make sure to be there early and book for the lower observation deck to make the most out of your experience. Did I mention that it's free?
Why not make your journey hassle-free and more interesting?
Maybe it's your first time in Japan and you're still unfamiliar with commuting and find it difficult to go to places or simply want to make the whole trip more interesting. At TripleLights we offer the best customizable tours and Local Guides to help you on your journey across Japan.
Want to create your own tour, where you decide where you want to go?

You can Send a message to our local guides to find a suitable itinerary and quotation for a memorable experience.
Want someone to create a tour for you?
Then why not Request a Tour. Simply type what you would like to see and our guides will send you quotes and recommendations depending on what you're interested in as well as budget.
Over at TripleLights, we offer the best professional Local Guides across Japan that will help you plan your trip. You can also check our Private Tours for Tokyo.


Blogs About Tokyo
9 Best Tokyo Food Tours by Local Guides
9 Best and Most Popular Tokyo Tours