Searching for something slightly unusual? We have provided seven ideas for a day trip with a difference. We have searched through all of the guidebooks to find places that are almost never mentioned, so you can do something unique that none of your friends did. And, with the convenience of trains in Tokyo, you might even be able to fit all seven of the following attractions into a single day:
1. Stand inside the belly of a whale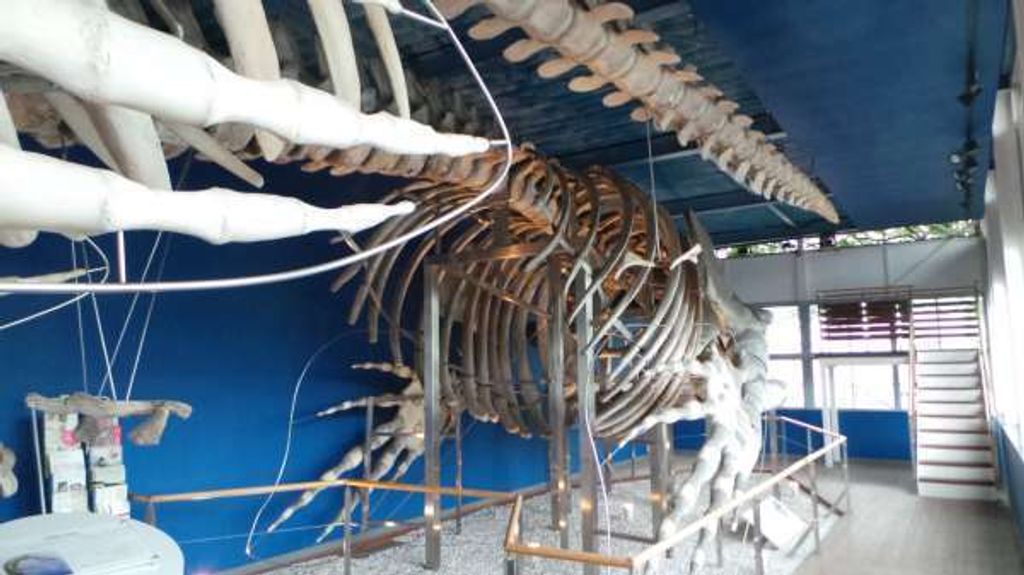 At the Tokyo University of Marine Science and Technology, the campus is open for everyone. There is no entry fee, and you can freely wander around. There is a museum about fishing methods. There is also a big round pond for the turtles to swim around in. The highlight, however, is something you won't find in a guidebook. A full size skeleton of a western gray whale. The university is relatively quiet, and at the entrance to the whale room is a sign saying 'open' but there is most likely not a sole in sight. The giant whale skeleton is incredible. The way the exhibit has been put together allows you to walk inside its rib cage, into where its stomach would have been. When I visited, I contemplated spending three days and three nights in the belly, like Jonah, but the smell of bones is quite potent. Like a rotten seaside smell. The rest of the university campus is interesting, and it is nice to to get a perspective of what it's like at a university in Japan. They have tennis courts, surfboards, laboratories, classrooms, a whale skeleton, boats, dormitories, and an outdoor swimming pool brimming with rainwater. Needless to say, you're bound to have a whale of a time at the Tokyo University of Marine Science and Technology.
- More things to do in Shinagawa from Planetyze
- Reviews from TripAdvisor about Museum of Maritime Science
- Tours of Shinagawa
2. Sample weird and delightful ice cream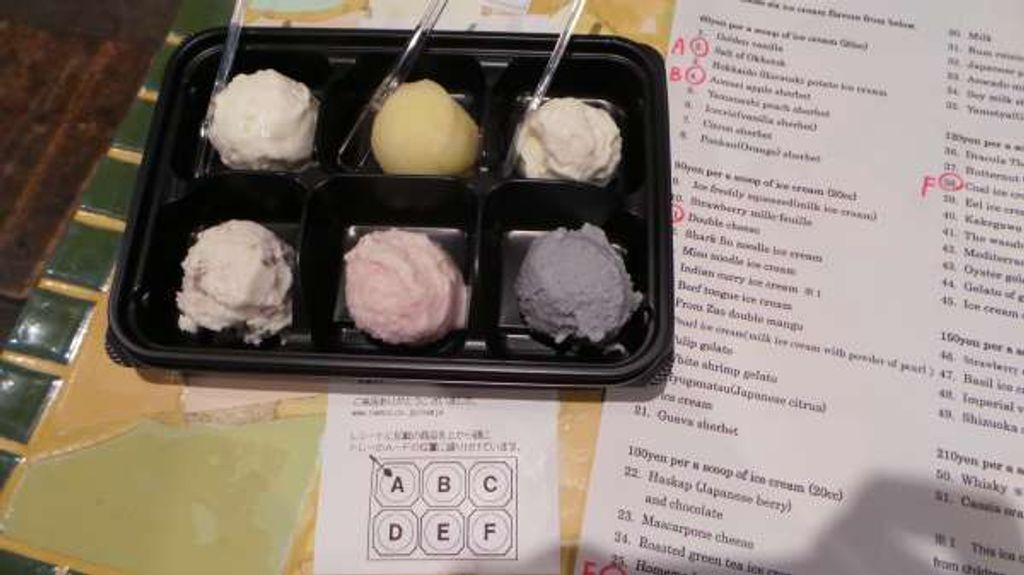 At Namco Namja Town; an indoor theme park inside a shopping complex, there is plenty to do, but the highlight is ice cream. After you through Gyōza Town, which boasts 18 different stalls all selling the same thing, you will see a small ice cream shop. For approximately ¥ 500 you can buy six scoops of ice cream chosen from a menu of about fifty strange flavours. I sampled Salt of Okhotsk (seawater flavour), Aomori apple sherbet, double cheese, beef tongue, rose, and my favorite, the coal ice cream. It contains 'real' coal, and will leavse your mouth full of a strange coal dust. Other flavours on offer are Hokkaido Shirataki potato ice cream, shark fin noodle ice cream, Indian curry ice cream, tulip gelato, white shrimp gelato, and eel ice cream. A great day out, English menus available, and a sensible pricing structure that won't give you a headache, but maybe the ice cream will.
- More things to do in Ikebukuro from Planetyze
- Reviews from TripAdvisor about Namco Namja Town
- Tours of Ikebukero
3. Watch a street performance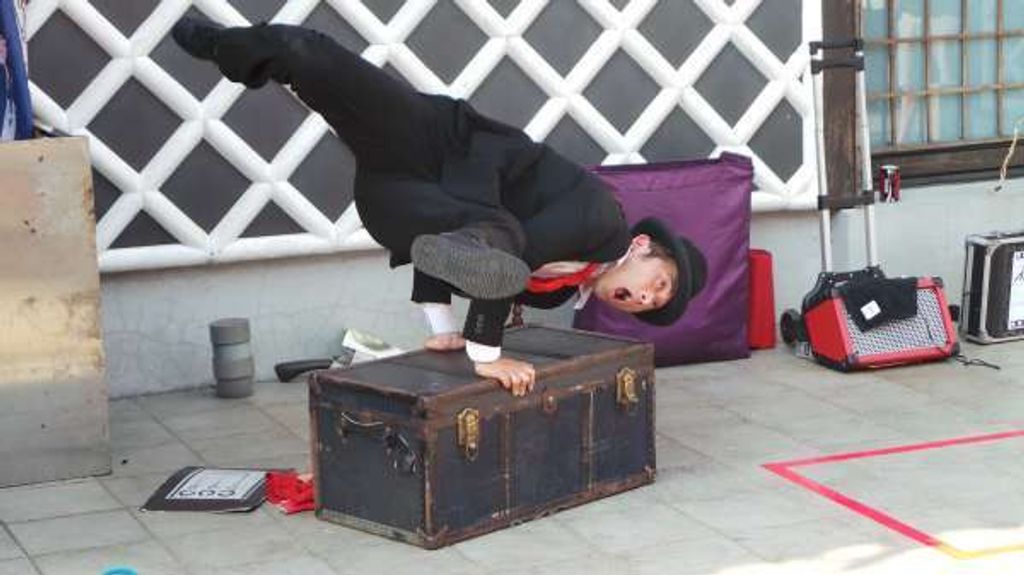 If you are lucky enough to be wandering around Asakusa at the weekend, you are guaranteed to find performance artists of all kinds. And the best thing is, these performances are basically free (although they ask for an optinal donation at the end). I have been lucky enough to see mimes, comedians, balloon artists, tap dancers, live spray paint art, jugglers, and even a man with a performing monkey. Just head to Rokku Broadway close to the Don Quixote discount store on a Saturday or a Sunday, and you are bound to see some form of entertainment. Also, regualar street artists perform in both Ueno Park, and in Ikebukuro outside the Tokyo Metropolitan Art Space.
- More things to do in Asakusa from Planetyze
- Reviews from TripAdvisor about Rokku Broadway
- Tours of Asakusa
4. See a giant panda eat bamboo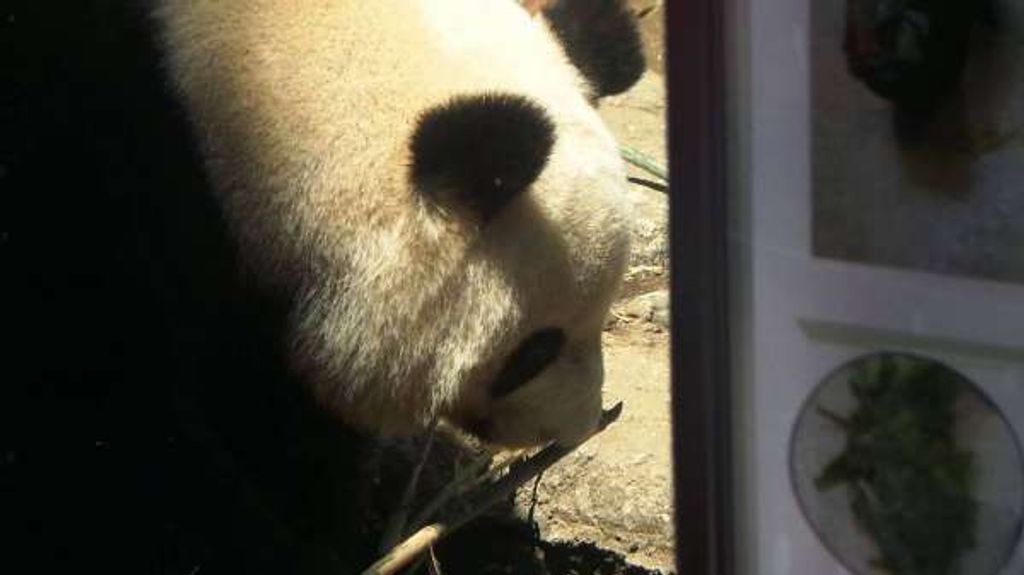 Not such an off the beaten track location, but I thought I would include it simply because it is great. In Ueno Park you will find a zoo. The zoo itself offers all of the usual animals, and tickets can be purchased at the English speaking automatic ticket machine for the bargain price of ¥ 600. The zoo is home to the Asian Elephant, the Hippo, Toucans, Kangaroos, Pelicans, Puffins, Flamingos, Crocodiles, the Reticulated Giraffe, the Red panda, and of course, the absolute highlight, the two giant pandas. They have names too, Siennyu and Shinshin. The only problem with giant pandas is that they are inside an annoyingly reflective glass enclosure, which makes it very difficult to get a good photograph. But who needs photographs when you can watch a panda eating her lunch.
- More things to do in Ueno from Planetyze
- Reviews from TripAdvisor about Ueno Zoo
- Tours of Ueno
5. Visit a bird café
Japan has a lot of crazy and unsual places to enjoy a cup of tea with animals or robots, but over in Asakusa you will find the Owl & Parakeet Café. Once inside you can stroke the birds, play with the birds, feed the birds, and get bitten by the birds. You first get to play with the owls, before putting on protective clothing and entering what I like to call, the 'room full of hungry yellow birds'. Inside the room are over fifty parakeets, they fly around, like birds, and wait. Then, for a small donation of ¥ 100, you can take a packet of seeds and feed them. They look hungry, so this might seem like a great idea. The moment the seeds are taken from the packet though, the fifty birds will flock to you and start biting you, and it is at that moment you will understand the need for protective clothing. Overall though, it is a great experience.
- More things to do in Asakusa from Planetyze
- Reviews from TripAdvisor about Owl & Parakeet Café
- Tours of Asakusa
6. Pretend to be trapped inside a wine glass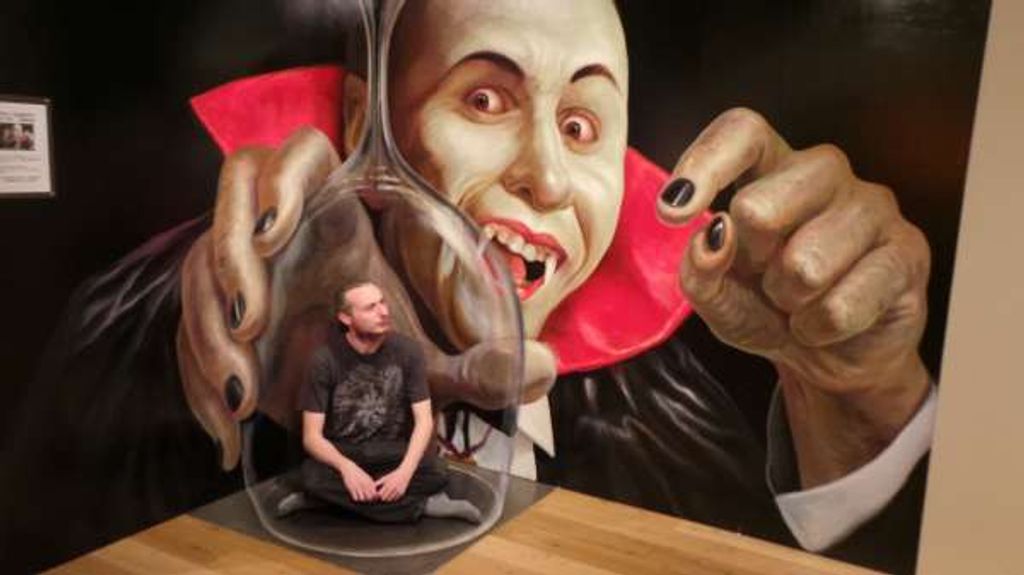 Odaiba has many interesting museums, but the best is the Tokyo Trick Art Museum. For ¥ 900 you can experience multiple hilarious photographs in unusal situations. The first half of the tour comes with a Japanese guide, however, information for each exhibit is available in English. The flyer says, "Do want to play with Japanese ghosts and monsters? You can take funny photos. Don't be scared. It is fun," despite the fact that the number of ghosts and monsters is almost zero. You can wander through the Edo area, and the Ninja house. At one point you have to find a secret door; perhaps the most interesting thing in the museum. You can solve optical illusions, look at drawings from different angles, and get eaten by a whale (again).
If you like ghost stories, watch this scary video about Japanese Urban Legends and Ghost stories:
- More things to do in Odaiba from Planetyze
- Reviews from TripAdvisor about Tokyo Trick Art Museum
- Tours of Odaiba
7. ASIMO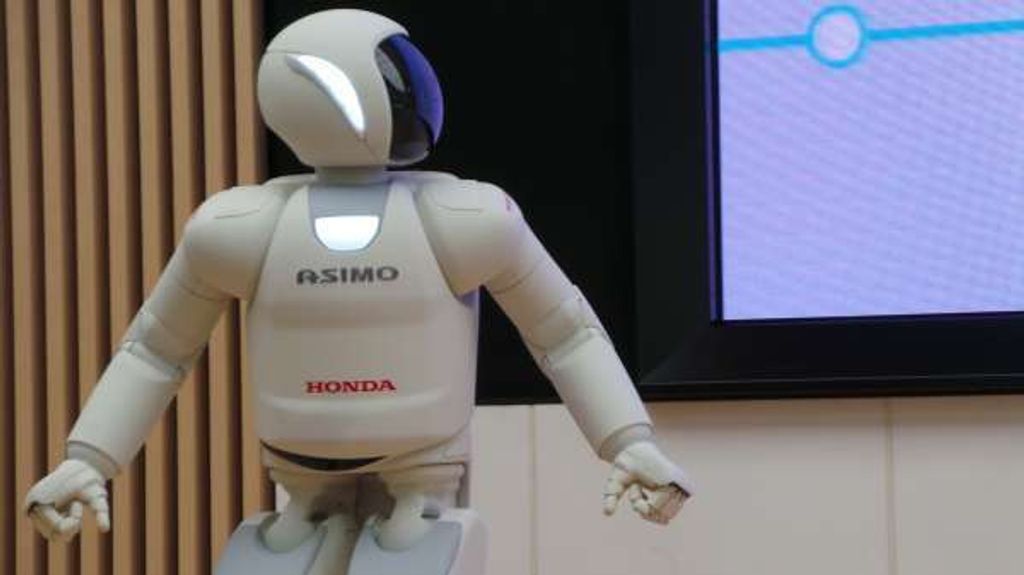 At the Honda Café in Aoyama, there are daily performances from ASIMO for free. ASIMO is an acronym that stands for Advanced Step in Innovative MObility. S/he is a humanoid robot, with Artificial Intelligence. ASIMO was created as a way to help people. A way for robots and humans to coexistence in harmony. ASIMO can dance, stand on one leg, jump with both feet off the ground, and can run, fast. His walking speed is a whopping 7km/h. ASIMO can even sing a song and communicate in sign language. If you are lucky, you might get to see ASIMO sing an original sign language song, 'Making Dreams Come True', which is in no way a marketing song by Honda. After the twenty minute demonstration, there is then an opportunity to have your photograph taken with ASIMO, and maybe buy some souvenirs or a car on the way out.
- More things to do in Aoyama from Planetyze
- Reviews from TripAdvisor about Honda Café
- Tours of Aoyama