Different festivals in Japan are held every year and one of those festivals that the Japanese people, especially the youngsters look forward to is the Summer Festival. One of the reasons why the locals and tourists anticipate the summer festival is because they get to enjoy pretty fireworks, food carts, and stalls together with their friends and loved ones. Although it is true that the food you can usually buy in a summer festival can be easily done at home, it still feels a whole lot different and even tastes better when you get to eat them with the festive atmosphere of a Japanese summer festival.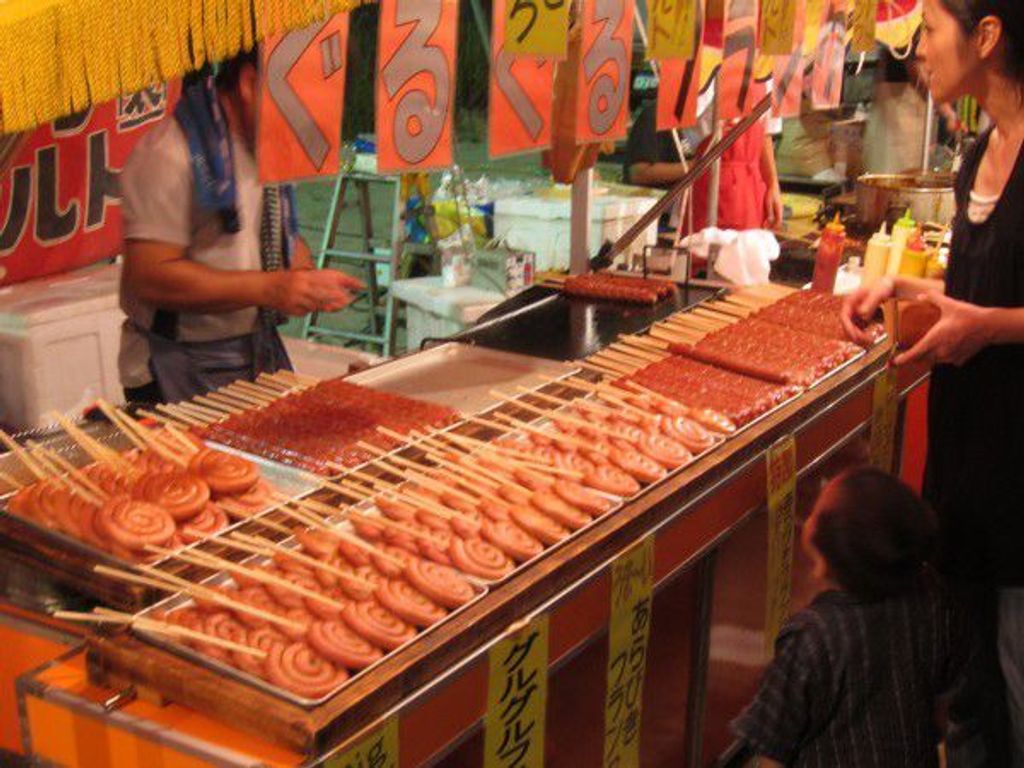 Photo from wahahajapanese.wordpress.com
Now if you are troubled on what to eat on your first encounter with a Japanese summer festival, then let this list serve as a guide for you on what to try on the anticipated event!
Octopus balls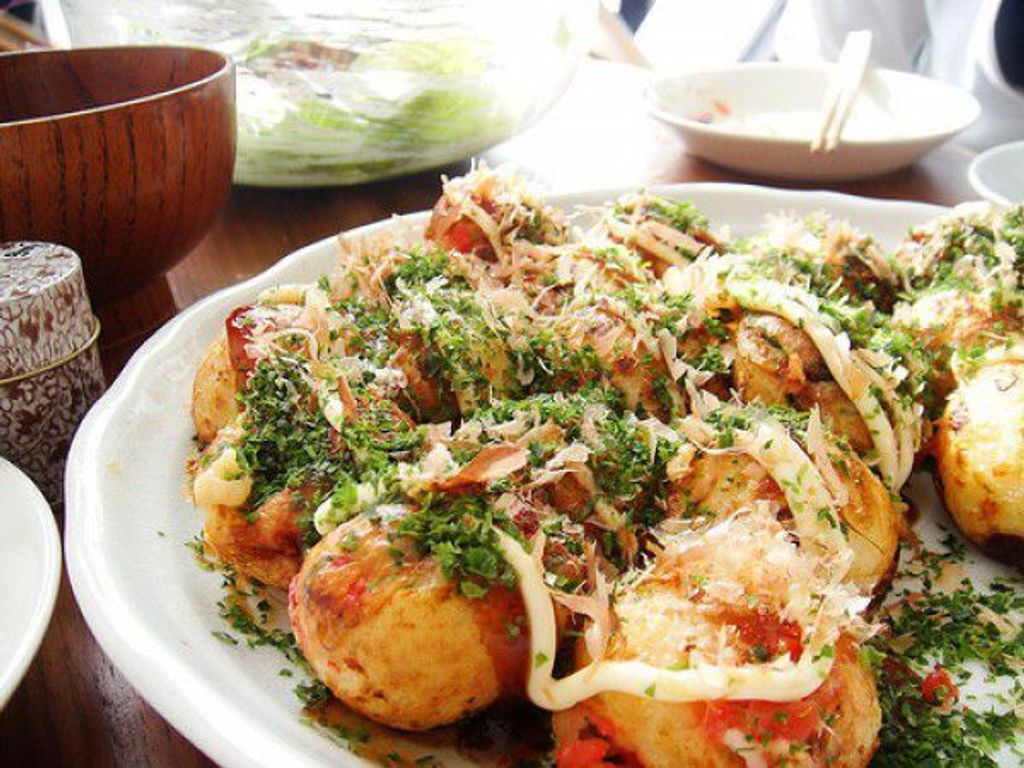 Photo from farm8.staticflickr.com

Takoyaki ("tako" which means octopus) is a popular street food in Japan made of wheat flour-based batter filled with diced octopus. The said snack originated from Osaka, but is now seen and sold in almost any part of Japan especially during festivities, special occasions, and gatherings.
Fried Japanese noodles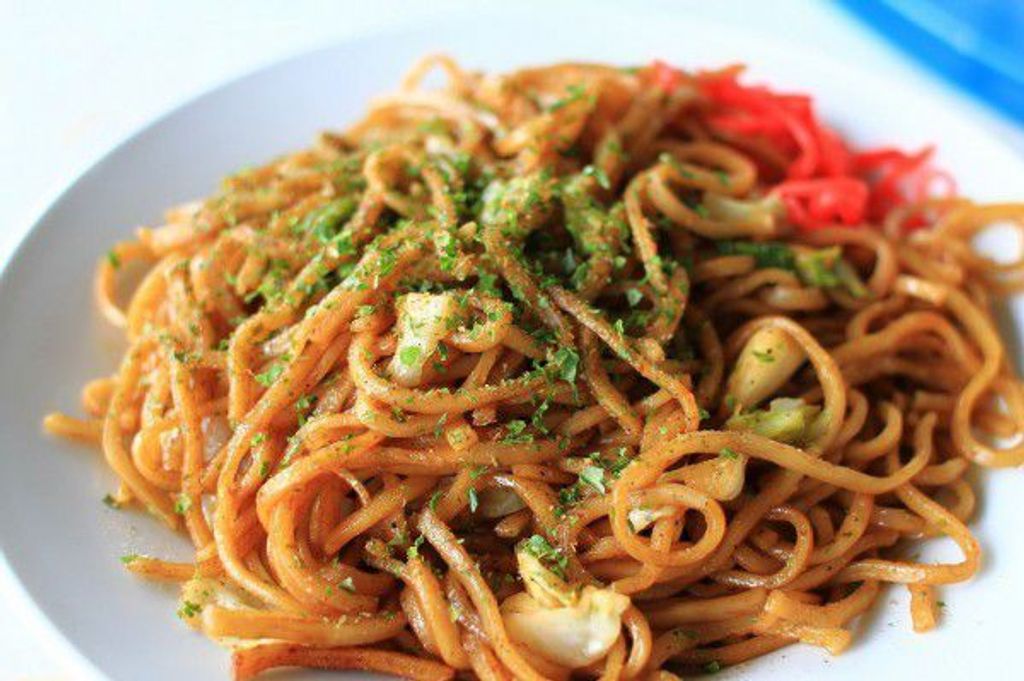 Photo from minkara.carview.co.jp

Yakisoba is a type of fried Japanese noodles commonly seen sold in food carts in festivals like the summer festival. Although "yakisoba" includes the words "yaki" (which means fried), and "soba" (Japanese buckwheat noodles), yakisoba noodles are made of wheat flour.

Yakisoba is seasoned with a rich and thick sauce similar to oyster sauce. Additional flavor is also attained by adding some meat or vegetables.
Shaved ice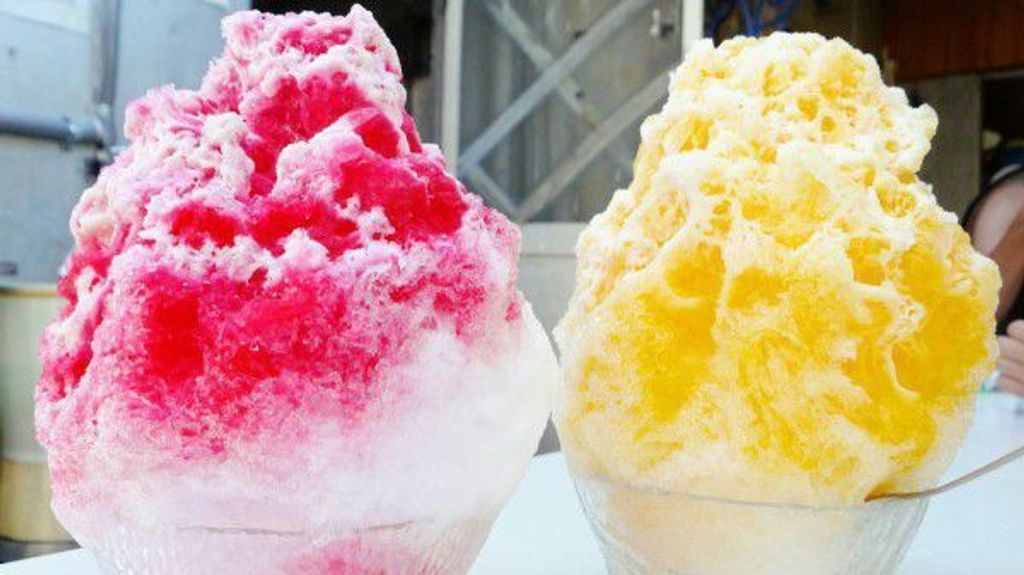 Photo from gigazine.net
Kakiko-ri is a cold dessert in Japan which is commonly seen especially during the summer season. It is basically shaved ice mixed with fruity flavors of syrup and condensed milk. Some of the most common flavors of shaved ice include strawberry, melon, lemon, blue Hawaii, cola, mango, orange, rainbow, coffee, etc.


Japanese savory pancake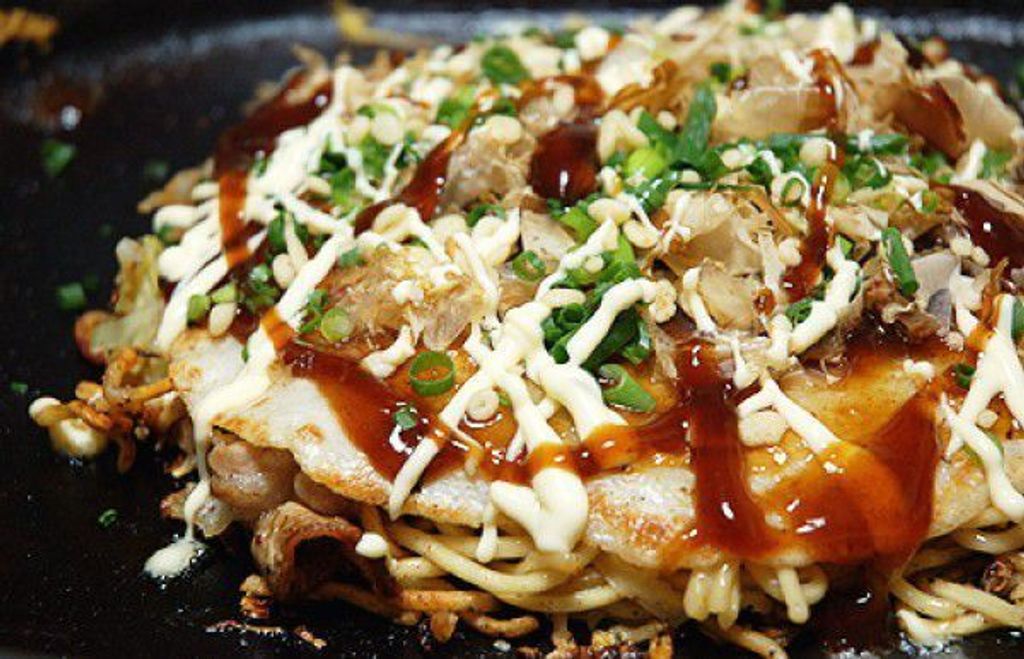 Photo from przypadkipocztowkowe.blogspot.com

Okonomiyaki is another type of Japanese food commonly found in summer festivals. It is called Japanese savory pancake by some tourists because it resembles one, and is made of wheat flour batter and cabbage fried on a large flat pan. Okonomiyaki is given the additional flavor by adding in some meat or seafood or cheese, and is topped with okonomiyaki sauce, katsuboshi (fish flakes), Japanese mayonnaise, and dried seaweed.

Okonomiyaki is found all over Japan but you might encounter two particular types: Hiroshima-style and the Osaka-style okonomiyaki whose recipe originated from the two cities respectively.
Frozen coated banana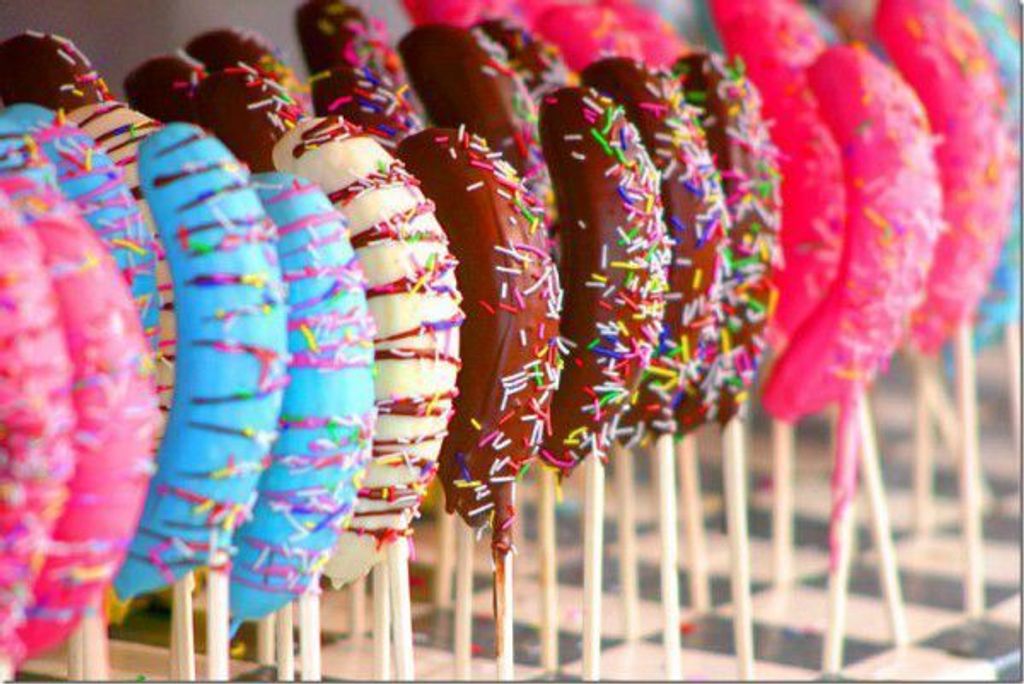 Photo from matome.naver.jp

Choco banana is frozen banana coated in chocolate and is sprinkled with sweet confectionery such as multi-colored sprinkles or nuts. Although it is called chocolate banana, it is also dipped in other kinds of melted chocolate such as white chocolate, strawberry chocolate, and all sorts of chocolate variants. It is served in sticks on food carts.


Cotton candy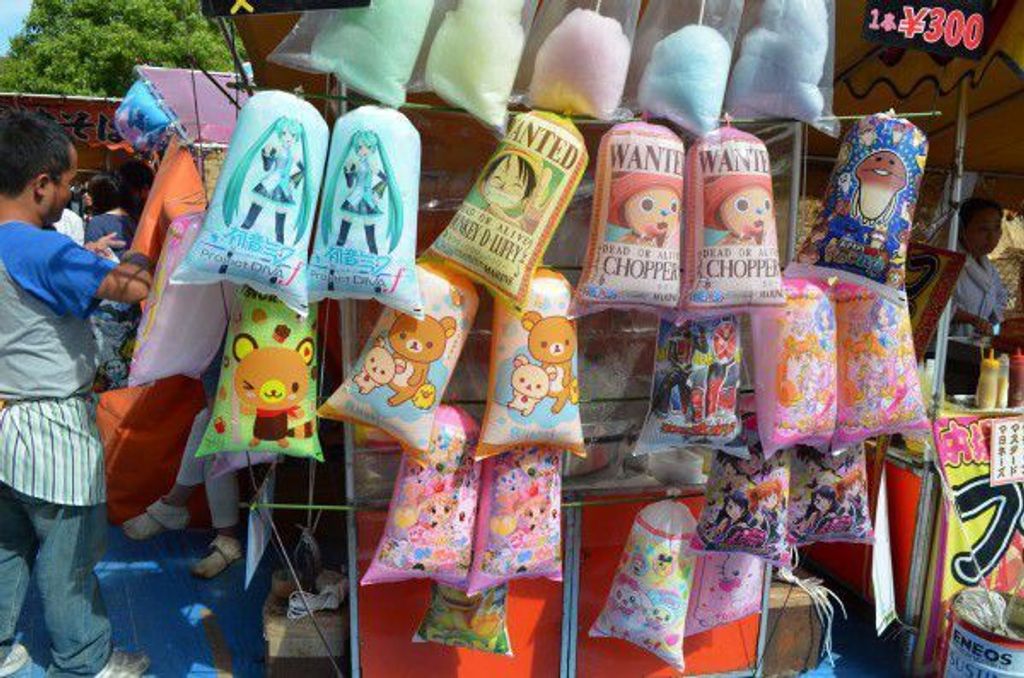 Photo from autryadventures.blogspot.com

Wataame, or is also called as "watagashi" by some locals is flavored cotton candy. It is a kind of flossy sugar spun in sticks which melts in your mouth. It comes in different colors and flavors and is famous in festivals and carnivals.
Candied apples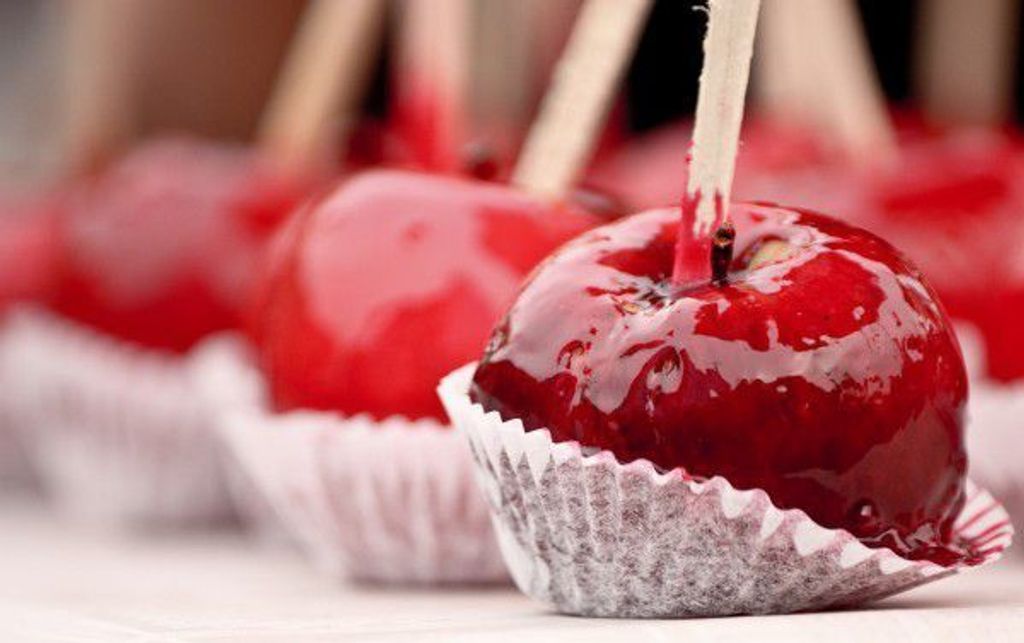 Photo from wikimedia.org

Ringo Ame (Ringo, meaning "apple", and ame meaning "candy"), is a type of Japanese confectionery snack often seen during festivals. It is apple dipped in melted toffee or sugar mixed with corn syrup, cinnamon, water, and red food coloring. It is sold and is put on sticks.
Grilled chicken skewers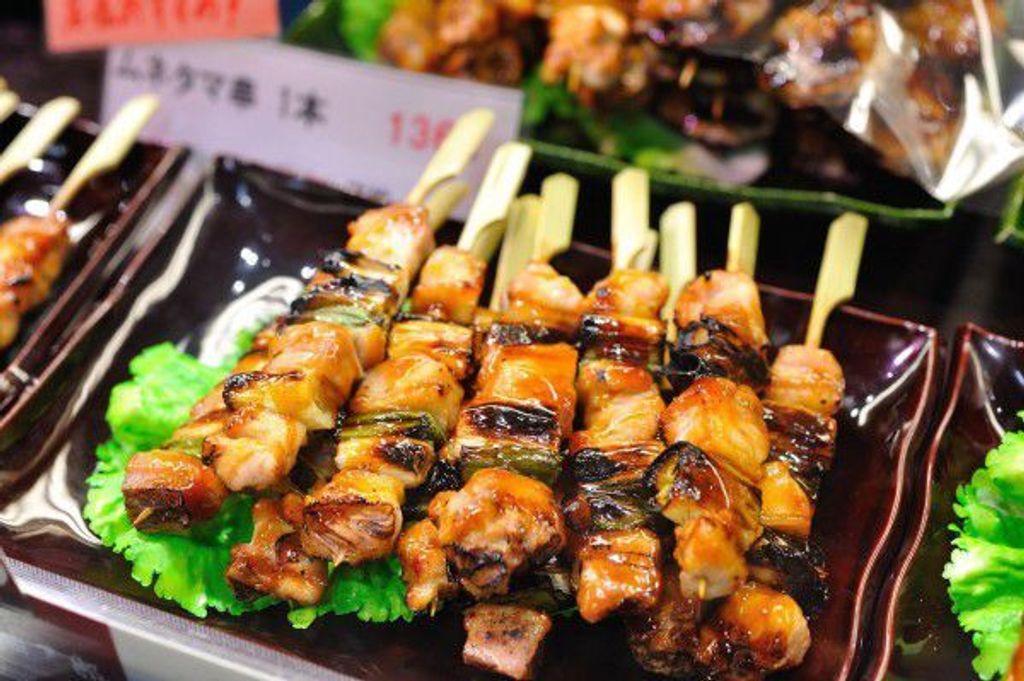 Photo from fotopedia.com

Yakitori (yaki, meaning "grilled," and tori, meaning "bird), are grilled bite-size chicken parts put on wooden sticks and seasoned with savoury sauce. Yakitori is available as grilled chicken thighs, chicken meatballs, chicken skin, chicken wings, chicken tail, and even internal chicken organs such as liver, gizzard, heart, and small intestines.
Very thin pancakes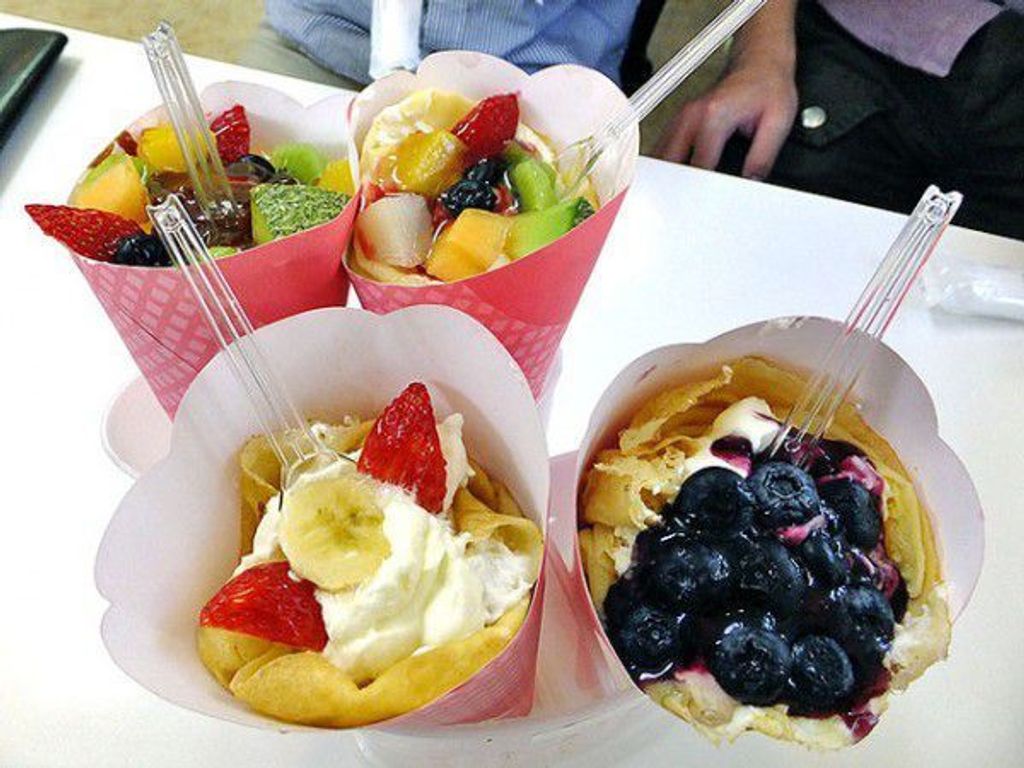 Photo from tablelog.com

Crepe is a very famous dessert in Japan and are sold in restaurants and cafes in different variants. Crepes are very thin layers of pancakes topped with a wide selection of toppings from fruits, ice cream, syrups, cream, and more.
Grilled squid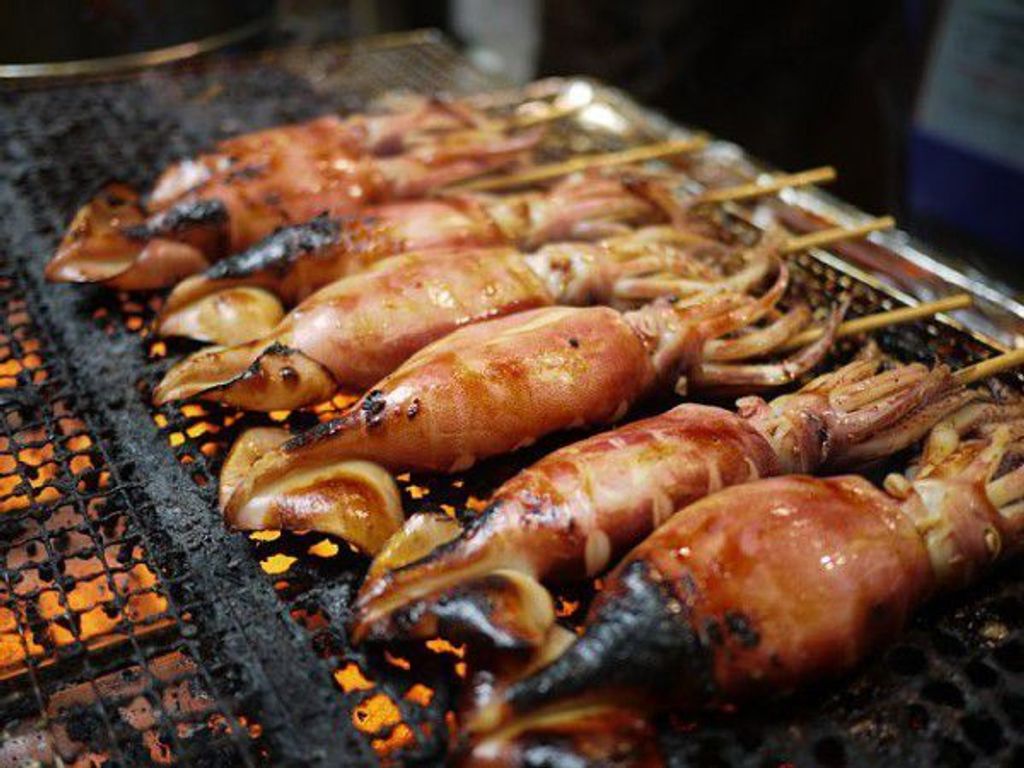 Photo from tsunagujapan.com
Ikayaki (ika meaning "squid", and yaki meaning "grilled") is another type of grilled skewered food seen in Japanese festivals. It is usually seasoned with soy sauce and is served as horizontally cut squid rings, and comes with a few squid tentacles at times.
Festivities are best served with food
Festivals and special occasions such as the summer festival will never be complete without the festive atmosphere brought about by the cheerful people, traditional food carts, beautiful fireworks display, fun stalls, and glittering lanterns enjoyed with friends and loved ones. So on your next trip to Japan, why not include visiting a Japanese summer festival into your itinerary.