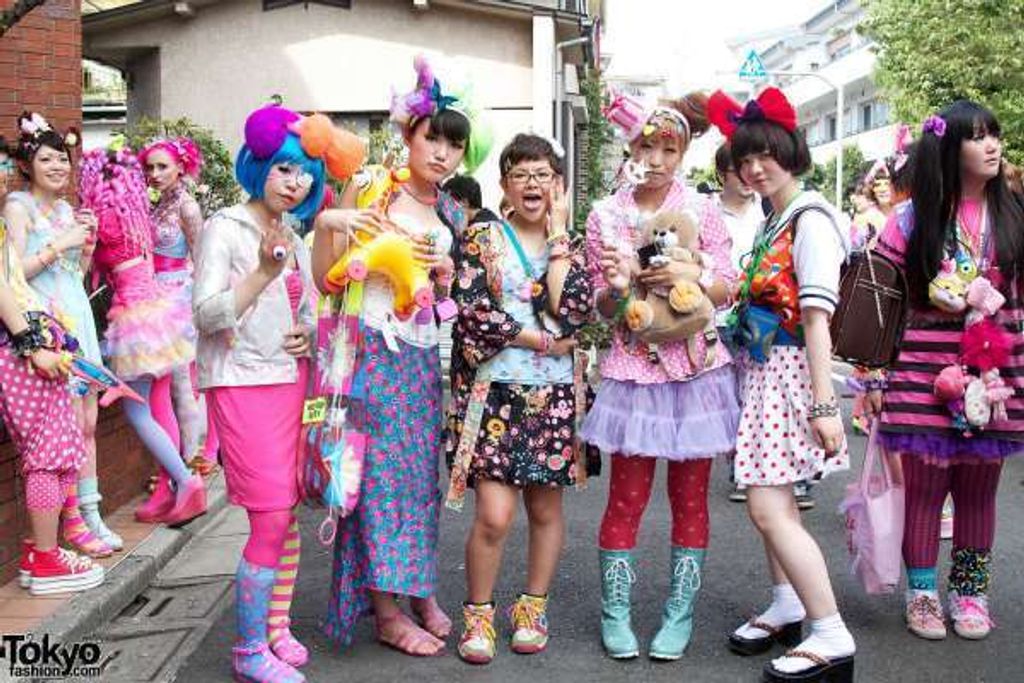 When you say Japanese street fashion, this one name comes into mind: Harajuku. But what and where is Harajuku, really?
Harajuku refers to the area between Sendagaya and Jingumae-machi, and is situated between the Shinjuku and Shibuya wards in metropolitan Tokyo. Harajuku is most known for its eccentric street fashion culture, hence the term Harajuku fashion. To the west of the JR Harajuku station is the famous Meiji-Jingu shrine engulfed within a forest called the Meiji-Jingu Gaien. To the east is the known Takeshita street where most independent fashion designers set up their very own fashion boutiques.
Takeshita-doori (Takeshita Street)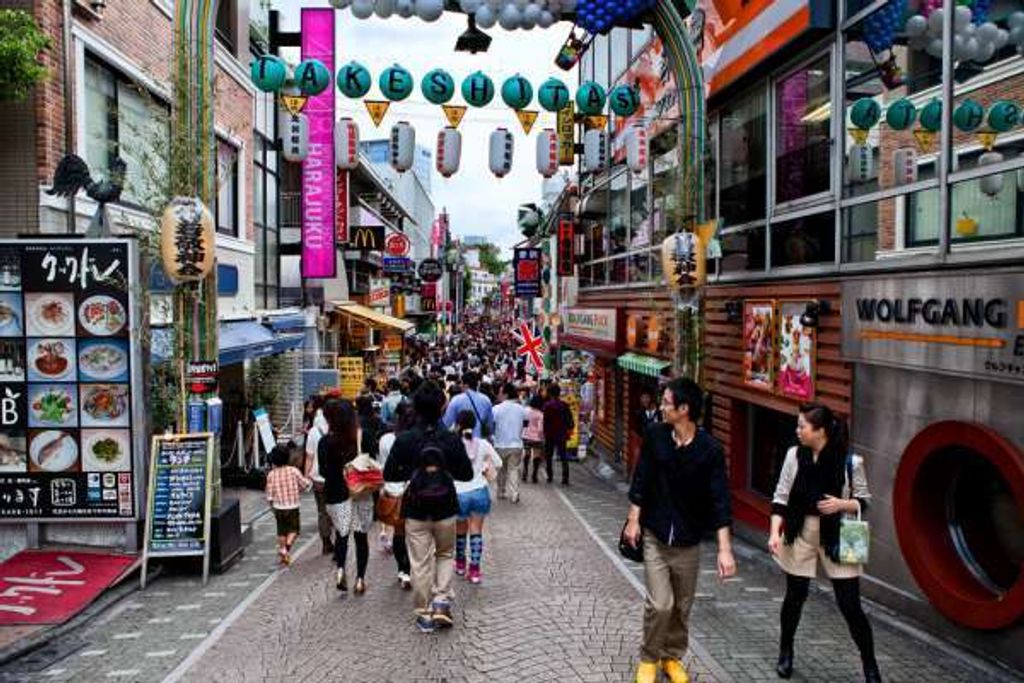 If you want to experience Harajuku to the fullest, then you should visit the center of all Harajuku street fashion: Takeshita street (Takeshita-doori in Japanese). Takeshita street is a straight pedestrian-only pathway filled with trendy fashion shops, fast food outlets, crepe and desserts stands, thrift shops, 100 Yen shops, a few restaurants, and cafes. You can buy cute and highly fashionable tops, skirts, dresses, jackets, printed socks, boots, sandals, accessories, and a whole lot more in Takeshita street's wide array of street fashion boutiques. From eye-catching street fashion wear, goth-loli, decora, cyber-punk, sweet lolita, hipster, etc., Takeshita-doori is definitely your place to visit.
The crowd in Takeshita-doori is mostly young female high school students. Although the street is not only famous for the trendiest clothes and accessory boutiques, but also for a variety of delicious food stalls such as crepes and soft ice creams.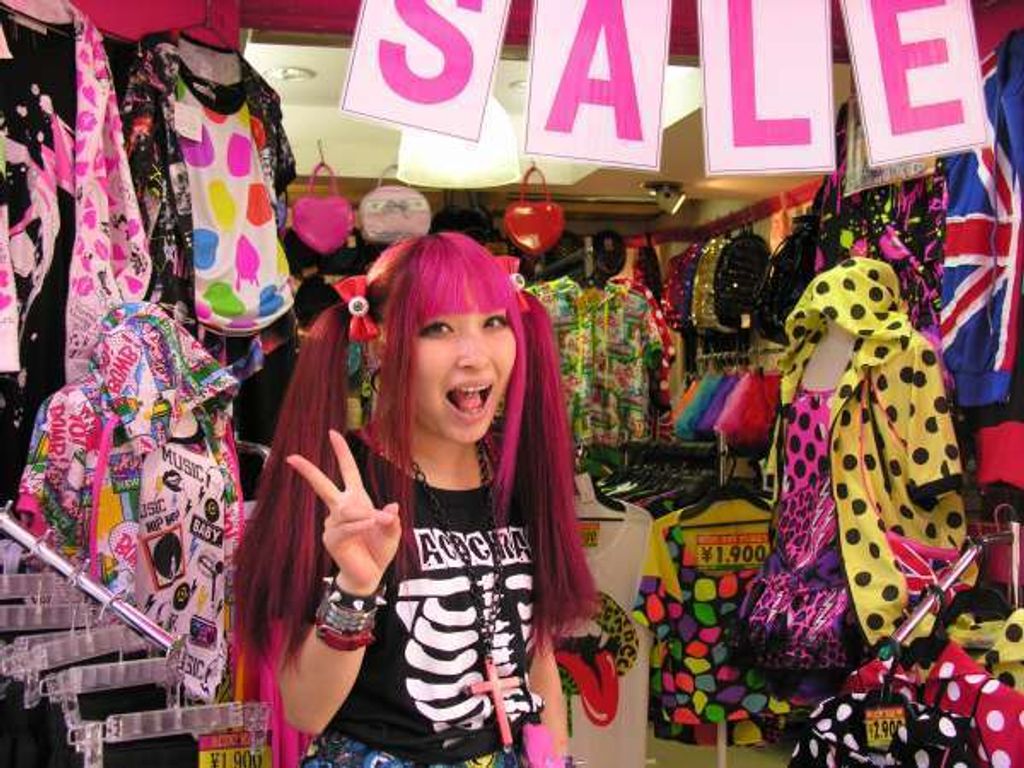 Big names such as 7-Eleven, McDonald's are present too, but most shops in Takeshita are run by small-scale indie entrepreneurs. Clothes, shoes, and accessories sold in this area tend to be cheaper than that of Shibuya and Ginza, but are still of refined quality.
The More Classy Counterpart, Omotesando
Another fashion shopping area within the Harajuku district is the more poshy neighborhood of Omotesando. Compared to Takeshita street and its nearby areas which is concentrated by less expensive indie fashion items, Omotesando, on the other hand, caters to the higher fashion class. Read more about Omotesando here.
Access
You can get off the JR Harajuku station of the Yamanote Line and go to the Takeshita Exit to directly access the Takeshita street.
Do you want to make a fashion tour by Tokyo?
If you feel like enhancing your fashion cultural experience through Japan, you can hire a private guide or join a private tour. If you do so, rather than just watching, you can have a better and deeper understanding of Japanese fashion as culture because your guide will be able to explain to you and answer questions you have.
There are many places on the web where you can hire one, but you can't know whether they are good and trustworthy or not. So, my recommendation is the TripleLights. From the website, you can hire qualified private guides, and join great private tours.
You can also join Tokyo, Omotesando and Miyuki Street walking tour for a better and enhanced cultural experience of Japanese fashion.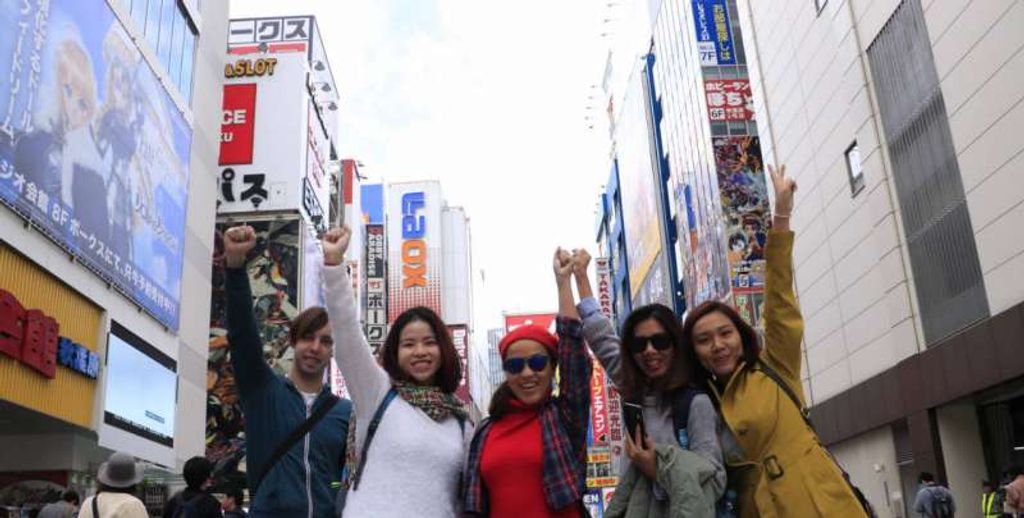 Blogs about Japanese Fashion
Beginners' Crash Course in Tokyo's Street Fashion
For Fashion Week Addicts: Watch Live Tokyo Fashion Week TV
From Girly to Gaudy: Shibuya has it all! Visit Shibuya Fashion Festival vol. 6