It was June of 2013 when I had my first overseas trip and I was really glad to have Japan recorded as my first ever overseas destination. I was really fond of Japan, its language, and culture even before my actual visit which might be one of the reasons why I thought I won't be having too much of a culture shock when I get there.
But despite my language background in Japanese and my existing knowledge about the Japanese culture, experiencing things first hand really makes a difference... which I found really amusing. So here I thought of sharing some of the things that particularly shocked me during my first ever trip to Japan.
A short note: This list is based on my personal opinion in which some readers might find objectionable. Well, I think it will also depend on what country you are from and in what type of culture you grew up in. But for the sake of listing things, I shall present you these 10 things that shocked me in Japan.
Am I in a dream, or what?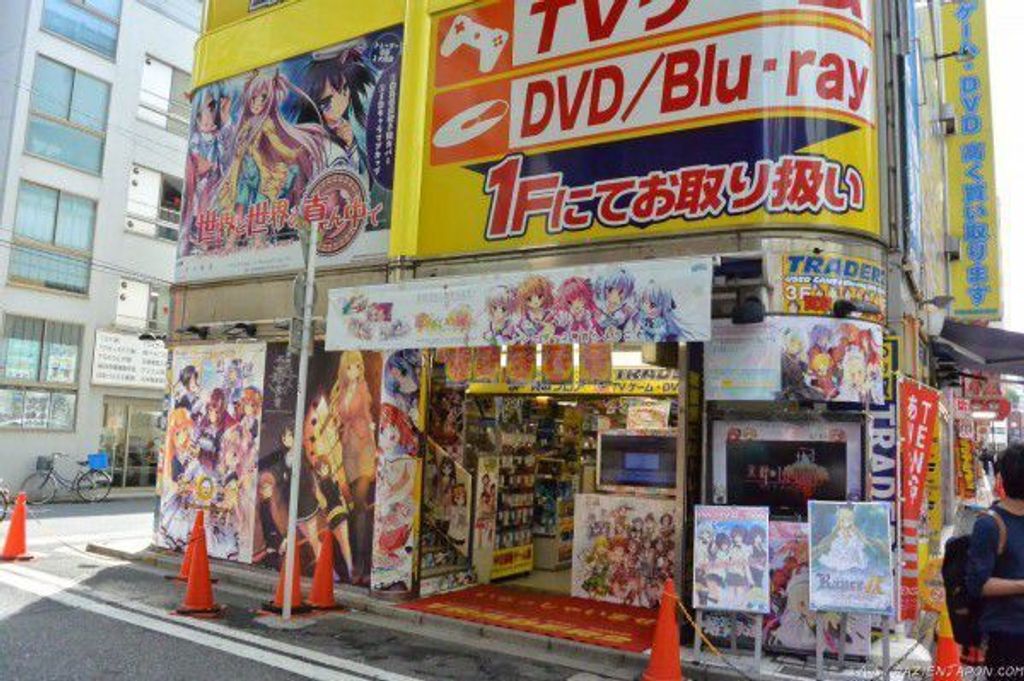 Upon stepping on Japan's metropolitan area, one can quickly notice the vast amount of advertisements in public places such as trains, buses, cabs, malls, parks, and even on elevator doors, escalator handrails, staircases, wheels of rental bicycles, vending machines, free magazines and papers, pocket tissue papers, and any other place you wouldn't imagine.
The day I met Japan's super toilets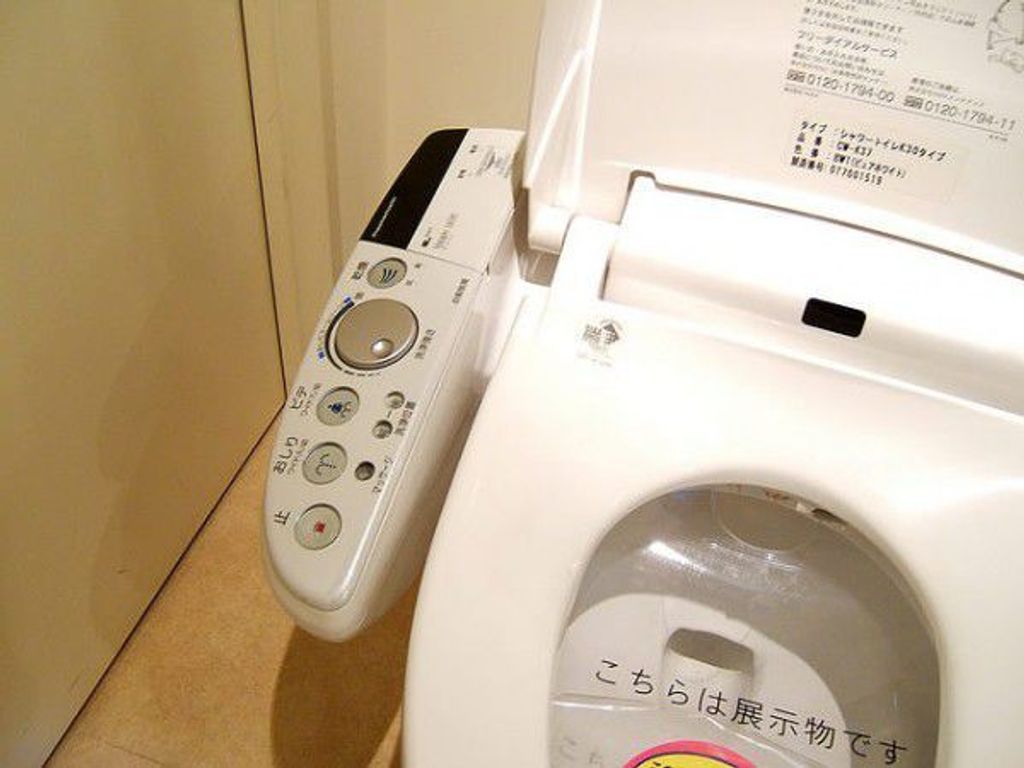 I describe Japanese toilets as both sophisticated and crazy. I've encountered talking toilets in Japan. Most of them even produce sounds you can opt to play when taking a pee so that the embarrassing peeing sound would not get heard by other people inside the comfort room. Man, you won't even need your hands anymore when you use a toilet in Japan.
Learn more about this directly from a Japanese explaining by watching this video (skip to 2:55) Click here to watch the video
The day I stripped naked in front of people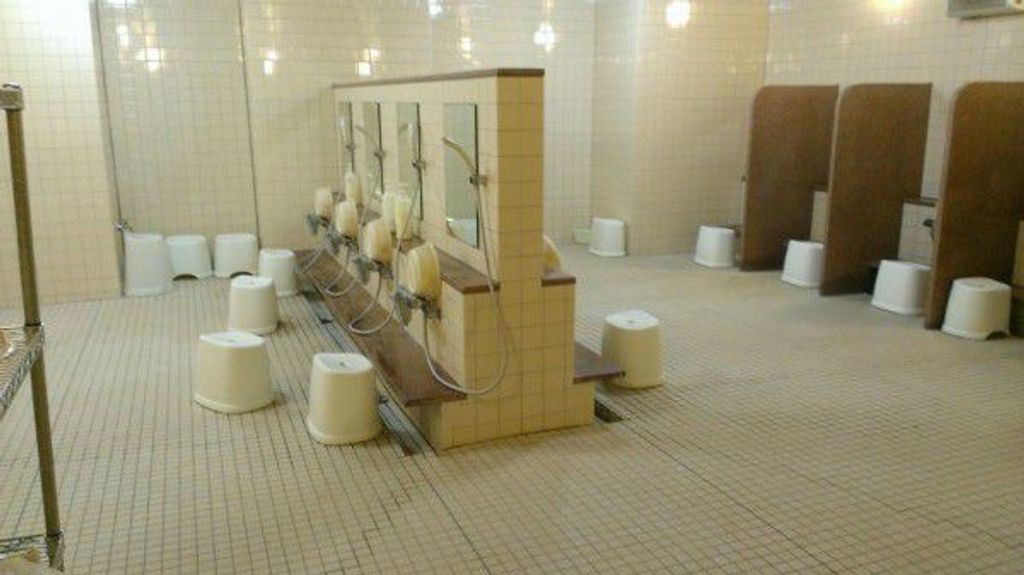 It is said that Japanese homes didn't have bathtubs in the past which is why public bath houses were constructed to accommodate the locals who wanted to soak and relax in warm water. In modern Japan, where bath tubs are already a usual thing in Japanese homes, public bath houses are still widely available. They are common in traditional houses, dormitories, inns, and the like. Japanese public bath houses have also branched out into other varieties such as sauna for relaxation purposes.
Learn more about this directly from a Japanese explaining by watching this video (skip to 6:40) Click here to watch the video
I told you to keep right, or was it left?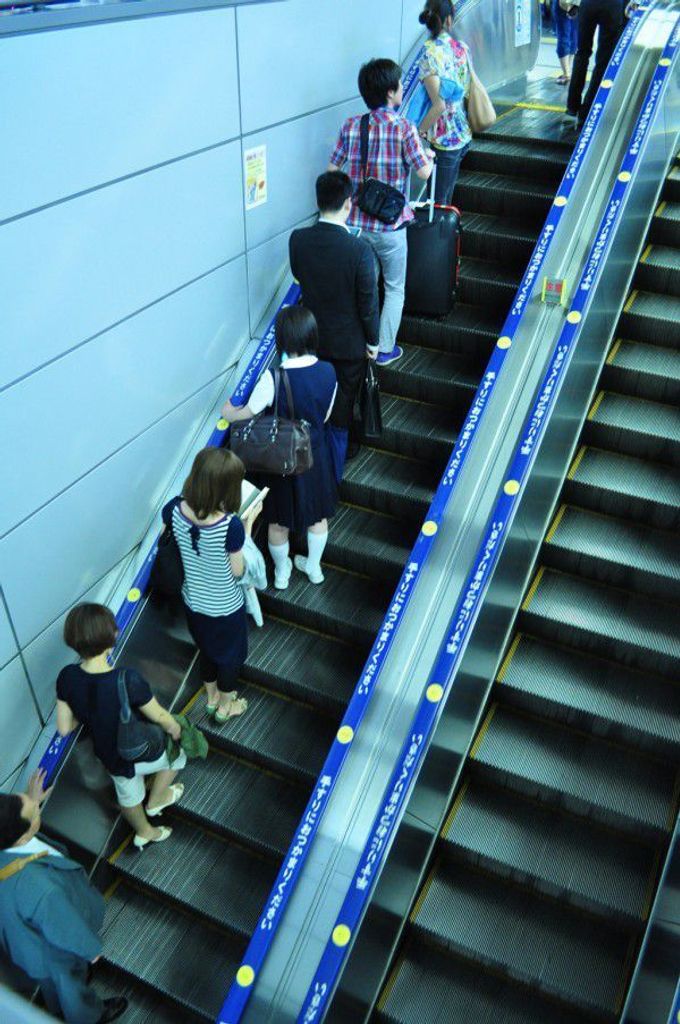 The Japanese are known for their discipline and order, and these traits are clearly manifested through how they use their escalators. When you ride an escalator in Japan, make sure to be observant of your surroundings. In Tokyo, people stand on the left side while keeping the right side open for rushing passengers. This is the other way around in Osaka. So be careful when riding the escalators in Japan, you might be blocking someone off the way!
I heard you needed a 3-day time capsule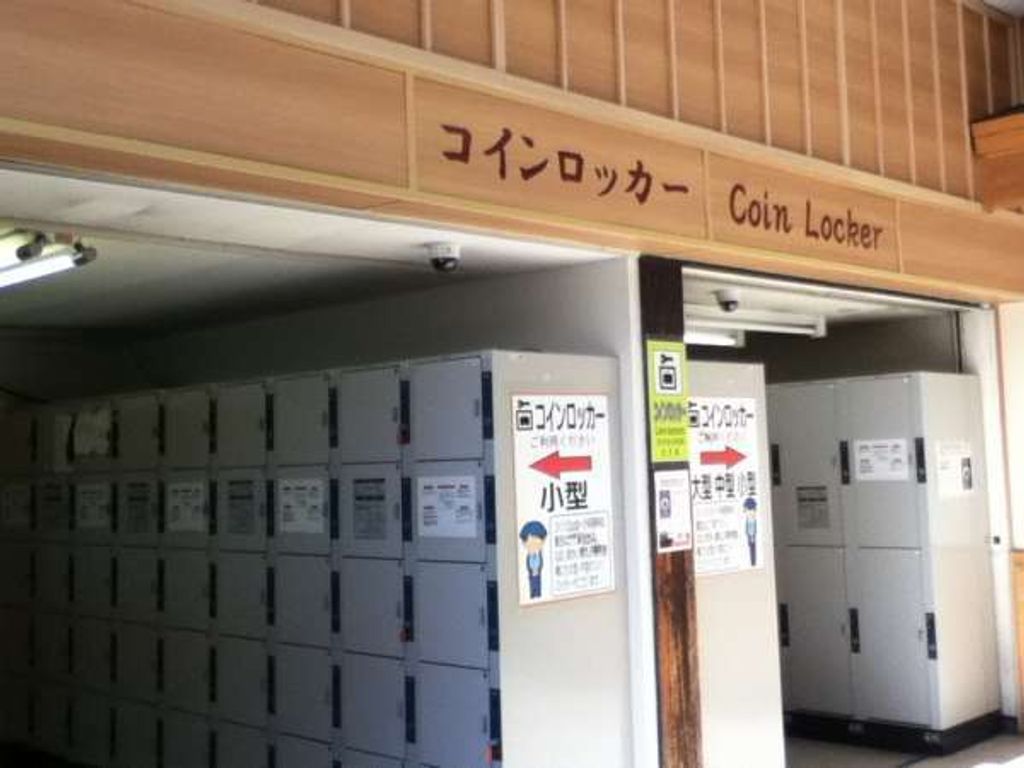 Pay lockers in Japan might be one of the most useful things you can ever imagine. They are scattered all over the metro in train stations and streets. It is convenient because you can leave some of your items locked safely inside with a few coins, and you're good to go! There's no more need to worry over heavy and excess baggages when travelling short trips all over the city!
6. Shopping, Restaurants, and Customer Service
Hi Ma'am! Yes Ma'am! Hi again, Ma'am! Yes Ma'am?
Pack-it-yourself and unmanned counters
I once visited a ¥100 shop in Tokyo and was shocked to find out that they let customers wrap the items they bought. I was standing still in front of the cashier lady waiting for my bought items to be put inside the plastic bag when I realized that all the other customers were stuffing up their own items inside provided plastic bags. That was literally a S-H-O-C-K.
There was also this one time in Yokohama where I visited a local shopping mall. There I discovered that there are even unmanned counters in Japan where you punch the bar codes of the items you want to buy all by yourself, deposit an amount of money to the machine, and get your change. Of course you also need to pack it into plastic bags all by yourself.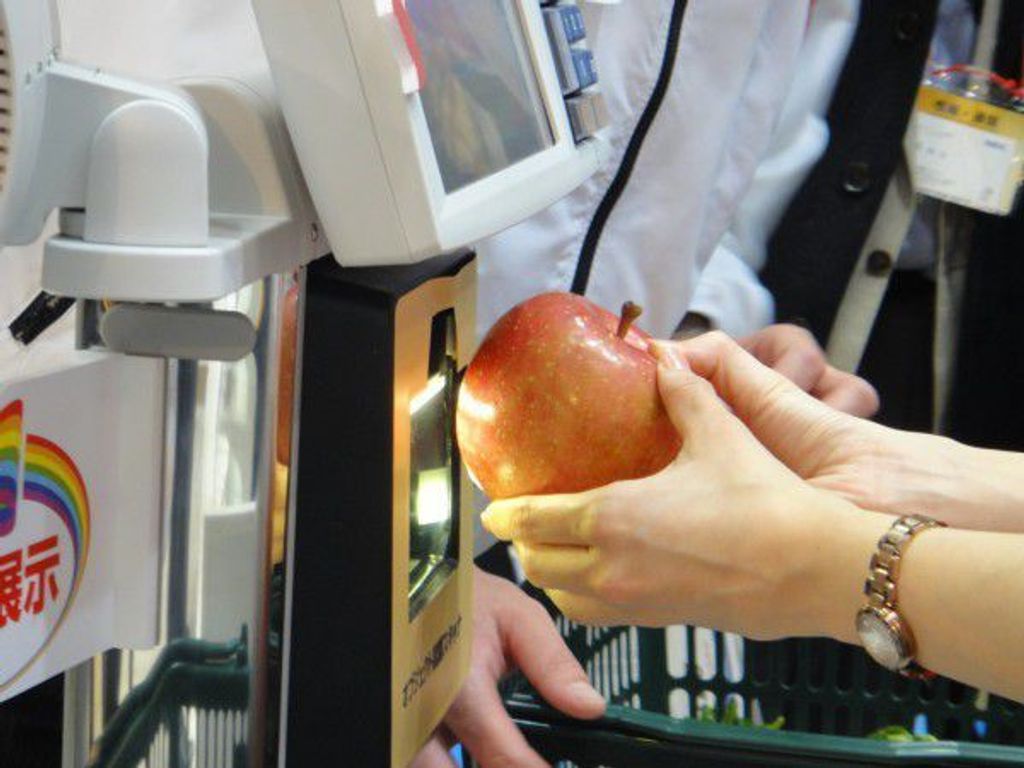 Food coupons and restaurant bills
Unlike the usual restaurants and fast food chains in the West, restaurants in Japan utilize a food coupon machine like this. The menu is presented to you like how a vending machine would. You order by inserting your money, and selecting your meal of choice. A coupon will then be dispensed and all you have to do is present it to the counter, and wait until your food is served. Witty!
Another thing is billing in Japan. In some restaurants, you do not usually pay via a staff coming over to collect your money. Instead, you will be the one to stand up and pay for your food at the counter just before you leave. Interesting.
Oh, and did I forget to tell you the Japanese do not acknowledge service charges?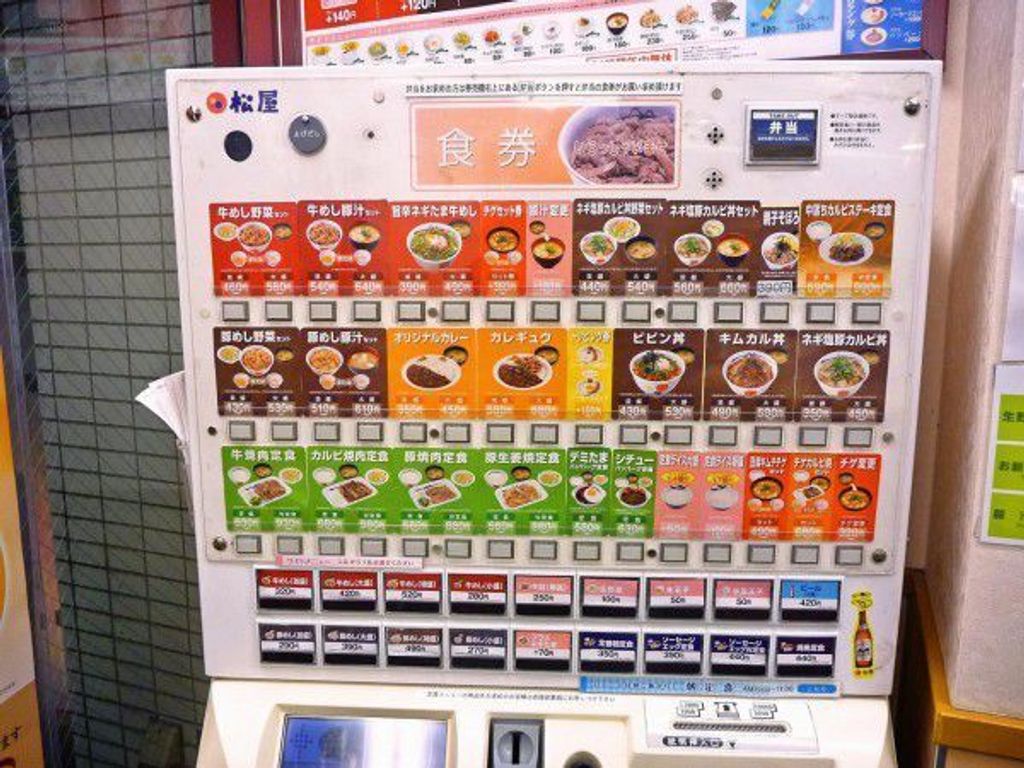 Overly-friendly customer service
Japanese people are generally very very polite. So if you are a first-timer in Japan, you might also get shocked at the overly-friendly and nice customer service. I find this a very good aspect of Japanese culture and I doubt anyone would not want this kind of customer service.
7. Driver's Seat and Public Transportation
Turning left. Turning right. Turning left again.
If you still aren't aware of it, Japanese vehicles have their driver's seats situated on the right. This was particularly very amusing especially for a first-time overseas traveller like me who came from a country with driver's seats on the left.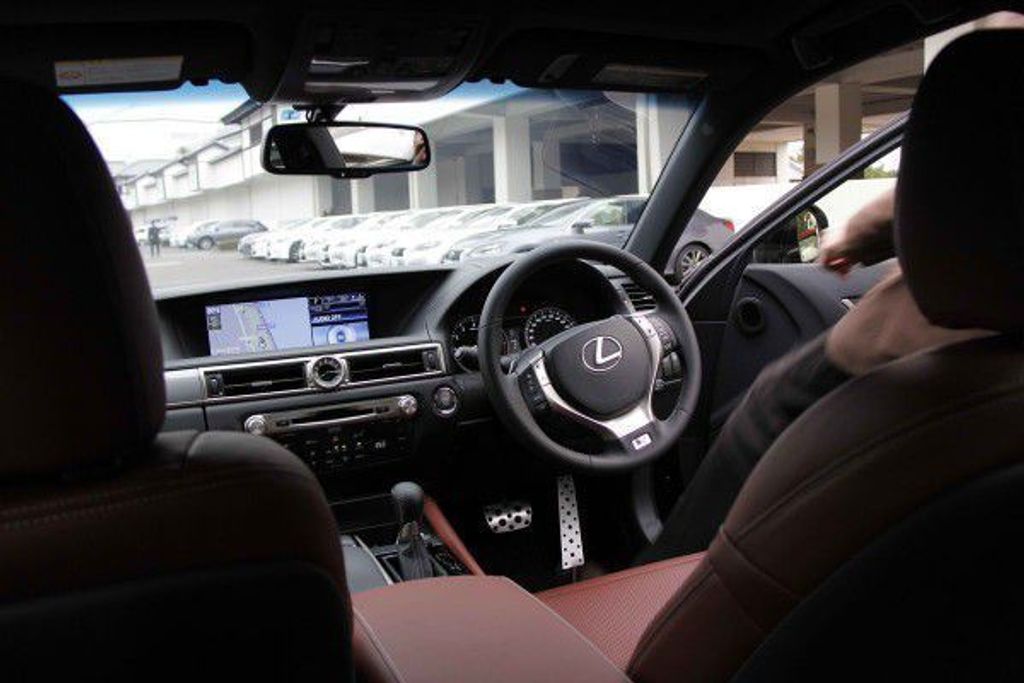 Cool Japanese Cabs
It's quite embarrassing to admit but the automatic doors in Japanese cabs made me "woah!". I didn't expect they'd open automatically so I hurt my hand a bit when I attempted to open the door of a cab on my first Japanese cab experience.
Almost every owned car in Japan is equipped with its very own car navigation system (can also be called GPS navigation system). Car navis, or "kaanabi" in Japanese serve the purpose of aiding drivers to get to their destination in case one is not familiar of the place and route. It also helps the driver avoid heavy traffic by suggesting another route with less traffic.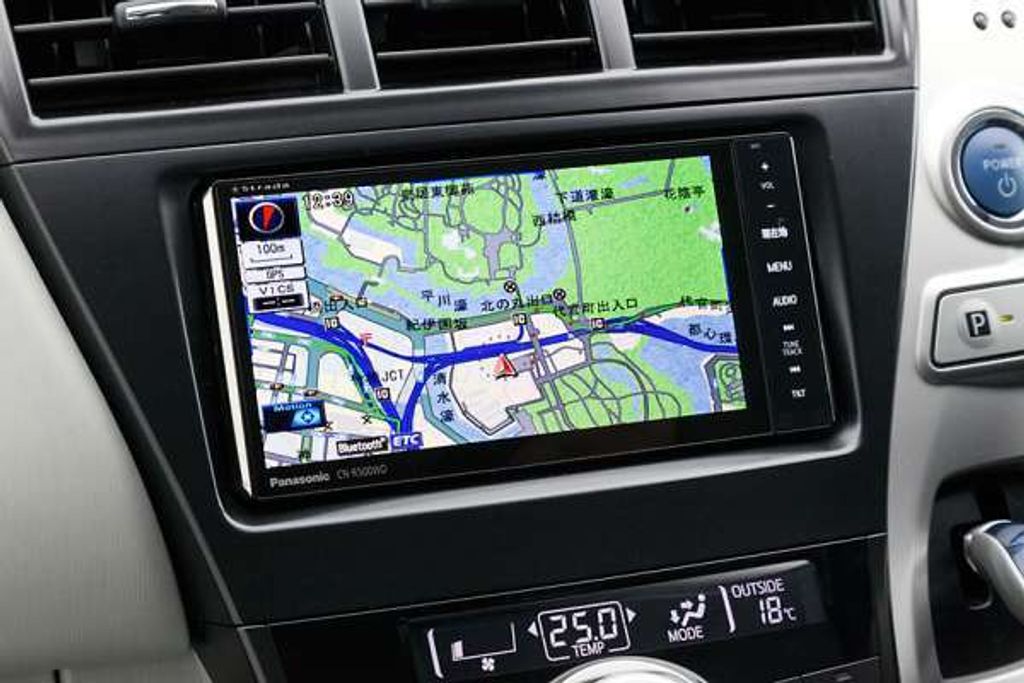 Talking buses and trains
There are some buses in Japan that literally tell you whenever the bus is either going right or left. A voice is streamed through built-in bus speakers saying, "This bus is going right," or "This bus is going left," or even "This bus is heading straight." I found it quite annoying especially during one time when the bus I was riding in keep turning left and right in street corners.
Voices in trains, on the other hand, tell you which station is it you are now in, and which door (right or left) will open which is rather convenient and less creepy compared to the talking buses.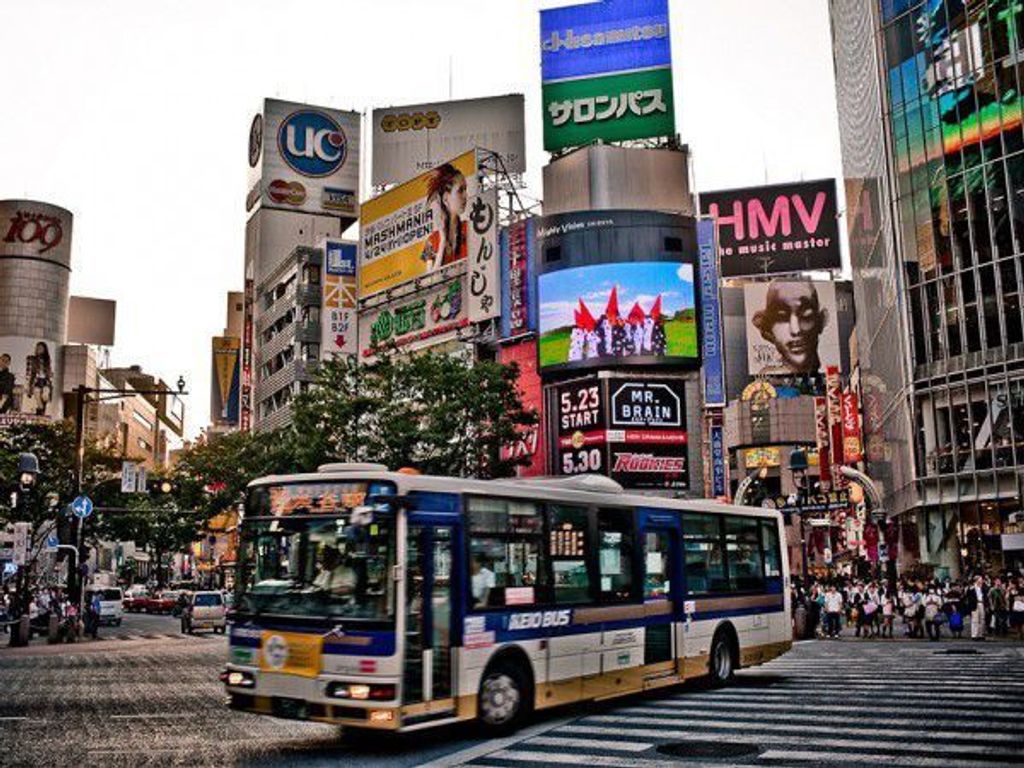 Accuracy of train arrivals
If a time table says a train will arrive at 7:14, it will arrive at 7:14 sharp. Trains in Japan will inform you if you are running even just 30-seconds late. A delay of 5-minutes is already a big deal for most passengers.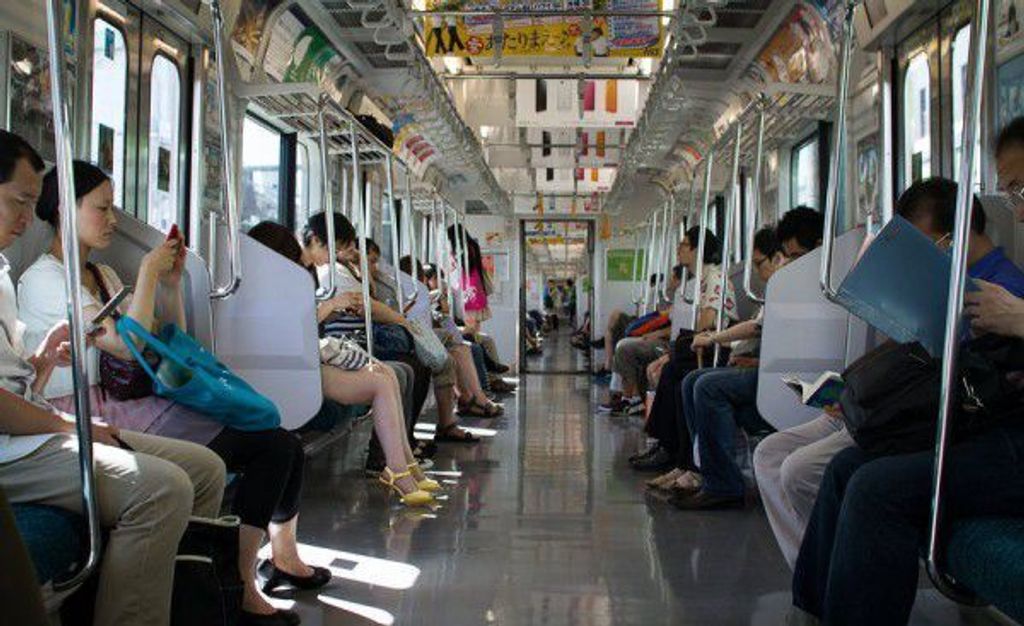 No English! Me speak no English! No!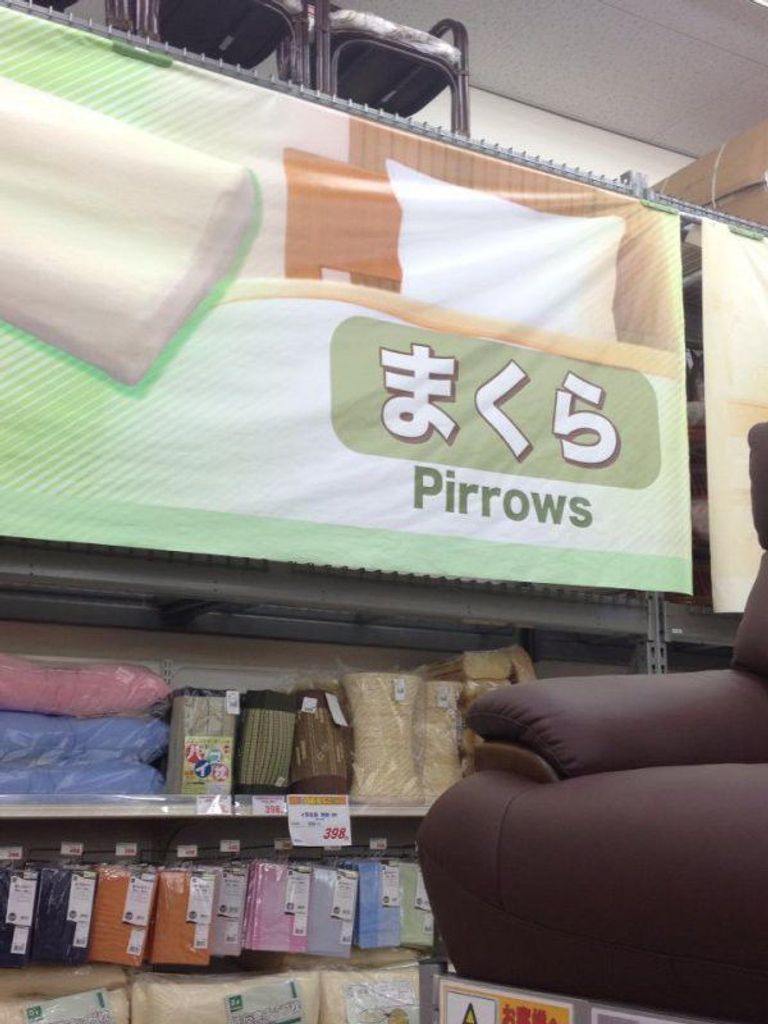 Believe it or not, only a few Japanese can speak English confidently with the least grammatical and spelling errors. And yes, this is the reason why most Japanese people are afraid of speaking in English to foreign tourists in Japan. English is a part of the curriculum in Japanese schools, but because the Japanese rarely use the language, it is most often forgotten. Recently, however, due to Japan's desire to uplift its citizens' English speaking capabilities, various efforts such as hiring English-native teachers for Japanese public schools are made.
9. Crowds and the City
I didn't realize I was this fat, or is it just too crowded?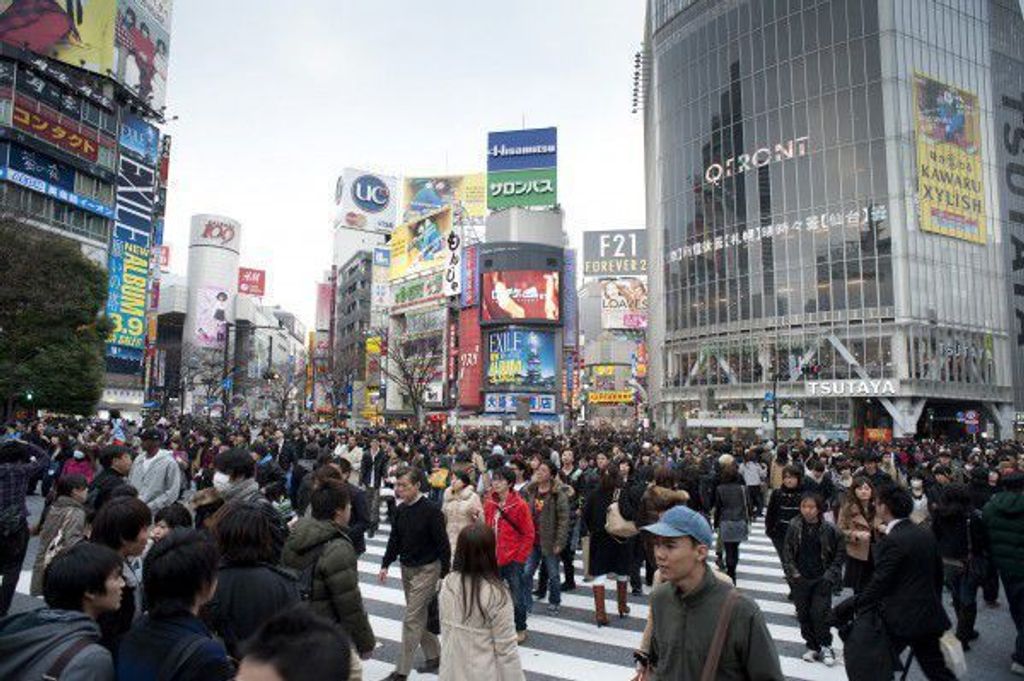 Crowds in Tokyo are nothing but usual. Buildings are lined up to one another and most of the stores are tight in space. The usual restaurants in Tokyo can only accomodate a maximum of 10-20 diners inside.
Streets and train stations are also full of people, especially during rush hour. I have also observed that most people in Japan are very accustomed to walking and can walk longer distances than most foreigners, which might also be one of the reasons why Japanese streets are almost always crowded. Not to mention the cities are more congested than the provinces.
Oh hi, I'm a gaijin desu yo!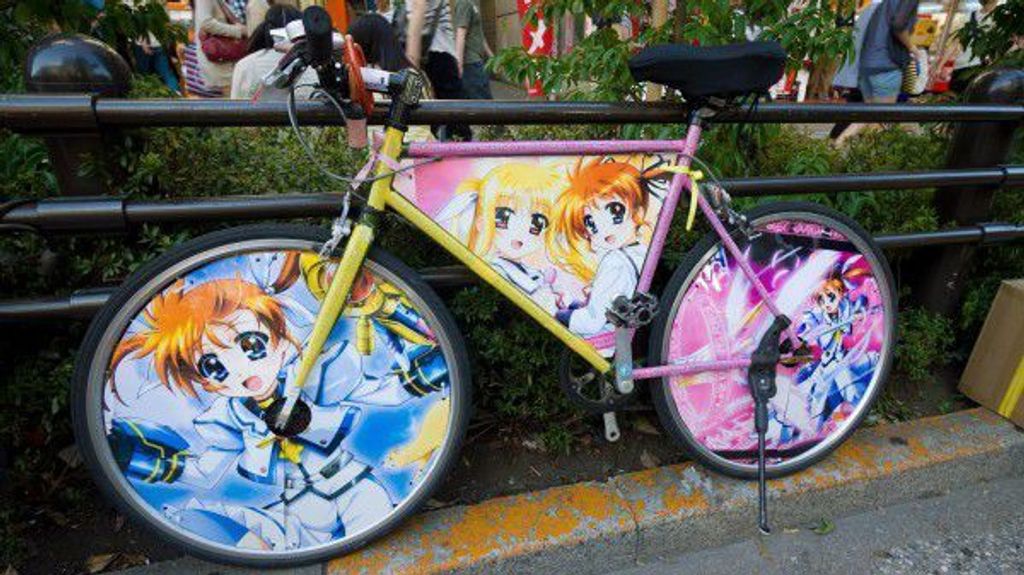 If you are a big anime or Japanese video game fan, then Akihabara is your paradise. Akihabara used to be the home of electronic gadgets and appliances, but is now also known as the anime capital of Japan. Cute young girls dressed up in maid or bunny costumes, cosplays, anime billboards and media advertisements, anime trains, anime and game-themed restaurants, cafes, and exhibits, a whole building of game centers by SEGA, anime stores, limited edition merchandise, adults only shops, and everything you can imagine.
Traveling is always a way of learning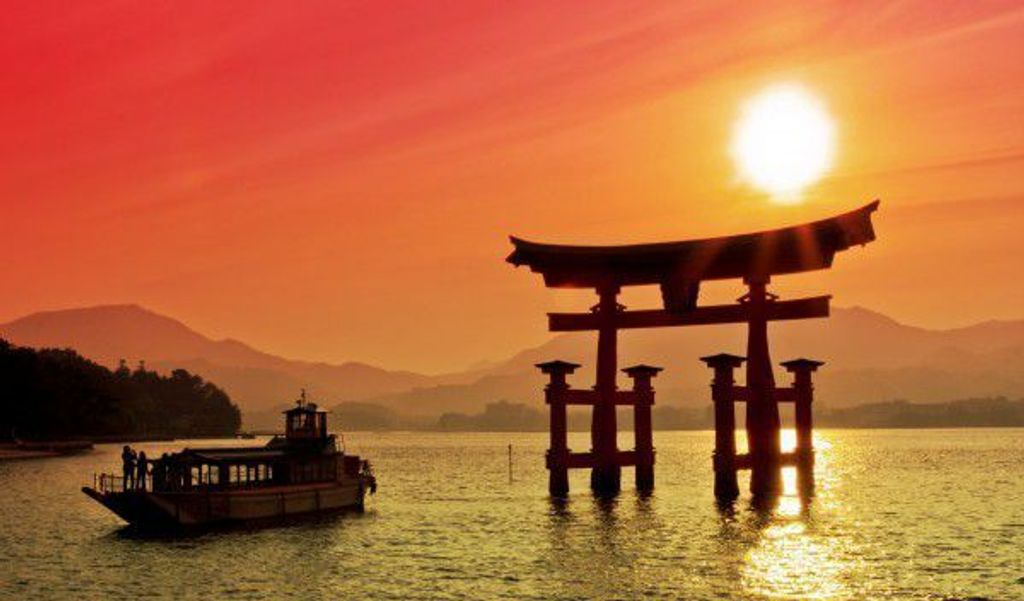 Travelling different parts of the world will almost always give you new insights and perspectives on things. It is also a great way to enjoy and relax while you learn and discover different cultures and traditions. This is just a partial list of the things that usually shock or amaze first time travellers to Japan, and I bet there are more of this than what is currently listed here. Another thing that shock foreigners in Japan is the enormous number of vending machines scattered all over Japan. You can read more about them here. Or if you want to check out some unusual restaurant and bars in Tokyo, then maybe you would like to check on some of the Themed Restaurants and Bars in Tokyo. There are a whole lot more to discover in Japan, so why not take a break from your odinary life and try to experience a different kind of "culture shock" in Japan? Who knows, you might be able to discover a greater culture shock than I did.
5 CRAZY facts about Japan vs the West side of the World !
In this video we talk about many curious cultural differences between Japan and the west side of the world such as:
1-Why do Japanese Wear Masks?
2-How is the public display of affection in Japan, do they hug or kiss in public?
3-Japanese toilets, why are they so amazing?
4-If you have half of a Yen bill, is it worth half the value?
5-Japanese being naked in public? Why is that ok?
Just click on the embedded video below to hear the answers to these questions:
This is from the Japan Fan channel where you can learn more about Japan: Japan Fan youtube Channel
Looking to visit Japan soon?
Over the past decade, Japan has increasingly become a tourist hot spot for many people internationally, and it has become a popular destination for foreigners. If you are looking to visit Japan and want to eliminate the risk of getting lost or would like to have any of the above concerns addressed and explained in person during your stay, it is beneficial to plan your itinerary with Triplelights, as they have 1,000+ professional local guides in Japan who are more than happy to aid you in bettering your understanding of the country as well as adapting to its culture and traditions. Furthermore, if you are not sure where you would like to visit, feel free to take a look at all the different destinations or take a look at all the different tours that are provided by the tour guides. Join any of the private tour groups or private guides in interesting cultural experiences in Japan, and feel free to send a message to any of the guides for further information about customized itineraries and price quotations. Having a tour guide from TripleLights while visiting Japan will allow you to effectively plan the most interesting experience hassle-free!
Blogs About Traveling to Japan
13 Top Tokyo Tourist Attractions by Local Guides
9 Best Tokyo Food Tours by Local Guides
Shinjuku Gyoen Park: Tokyo Top Park You Must Visit
Top Japanese Culture: 5 Traditions You Must Try in Japan
Tour guides in Tokyo and Kyoto - Worth the cost?