Got a trip planned for January 2020? Wondering what to do and where to go for your Tokyo trip in January, especially during the new year?
We've got you covered. Read on and figure out what you can do during your January 2020 trip to Tokyo.
In this article, We're going to share with you what you can do in January in Tokyo (especially new year), the events and festivals during January, travel tips and more recommendations.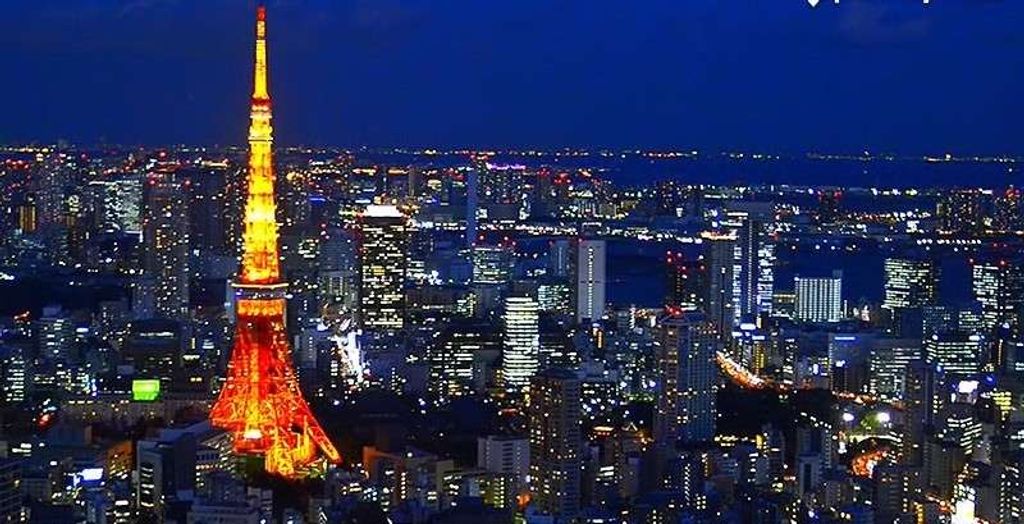 New year in Tokyo
The most prominent date of January is, of course, January 1, the first day of the year, and where most would come to celebrate. So, how do Japanese people celebrate New Year? Where do they go? What do they do during the new year?
Hatsumode
The Japanese custom is for people to head out for hatsumode, the first shrine visit of the year during the first 3 days of January. Japanese people visit temples or shrines to pray, express gratitude, and make wishes for the new year. During these times, temples and shrines are most crowded, and there are usually long queues at the major shrines and temples.
There are also snack vendors and stalls for people to buy food after heading in to pray, this gives the occasion a festive atmosphere.
To experience New Year like locals, here are some places you can go to:
*just be prepared for the crowd!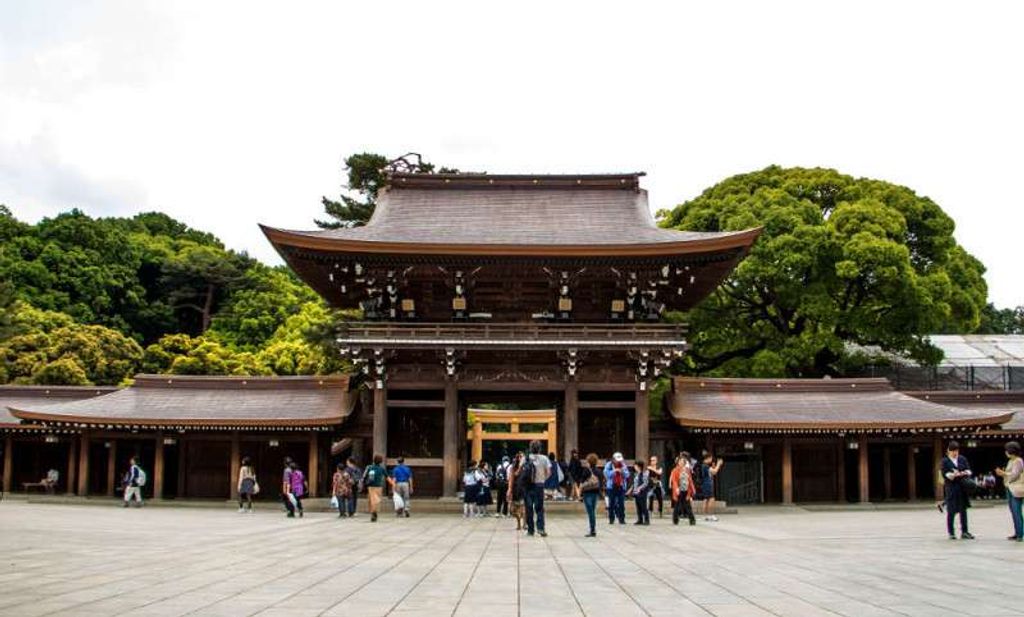 This is already a popular attraction for tourists and locals as it is, but during the New Year for Hatsumode, the crowds are unbelievable. As the most crowded Hatsumode destination in Tokyo, it's said that more than 3 million people come to Meiji Shrine for Hatsumode.
Address

1-1 Yoyogikamizonocho, Shibuya, Tokyo 151-8557 (map)

Phone

03-3379-5511

Business Hours

It varies each month, so please check the website.

*During New Year, the shrine is open all night.

Website
Ikegami Honmonji Temple
Another popular site for Hatsumode, which allows visitors to ring 'Joya No Kane', a tradition of ringing bells in temples. However only 600 people will get the opportunity to do so. The area around the temple is filled with snack vendors to enjoy.
| | |
| --- | --- |
| Address | 1-1-1 Ikegami, Ota 146-8576, Tokyo Prefecture (map) |
| Phone | +81 3-3752-2331 |
| Business Hours | All day |
| Website | |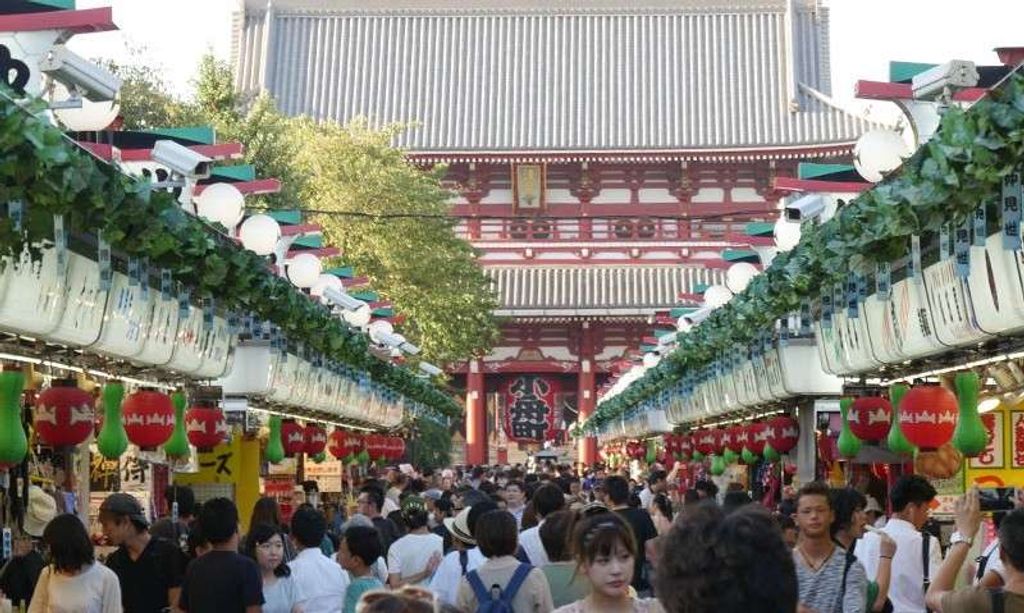 This temple is also already a popular attraction year round, but Sensoji Temple in Asakusa is incredibly popular during Hatsumode. At midnight on New Year's Eve, the tradition is for monks to ring bells for 108 times to drive away negative emotions from the past year.
The street along the temple, Nakamise Dori, is decorated with special new year decorations.
Address

Senso-ji Temple, 2-3-1 Asakusa, Taito-ku, Tokyo (map)

Phone

03-3842-0181

Business hours

Main hall: 6:00 am to 5:00 pm (from 6:30 am during October to March)

*temple ground is always open

Price

Free

Website
Hatsuhinode
During the first day of January, some people also gather on mountaintops, observatories, beaches, and other places where you can get a good view to catch hatsuhinode, the first sunrise of the year, and to pray for good fortune in the coming year.
Fireworks and countdowns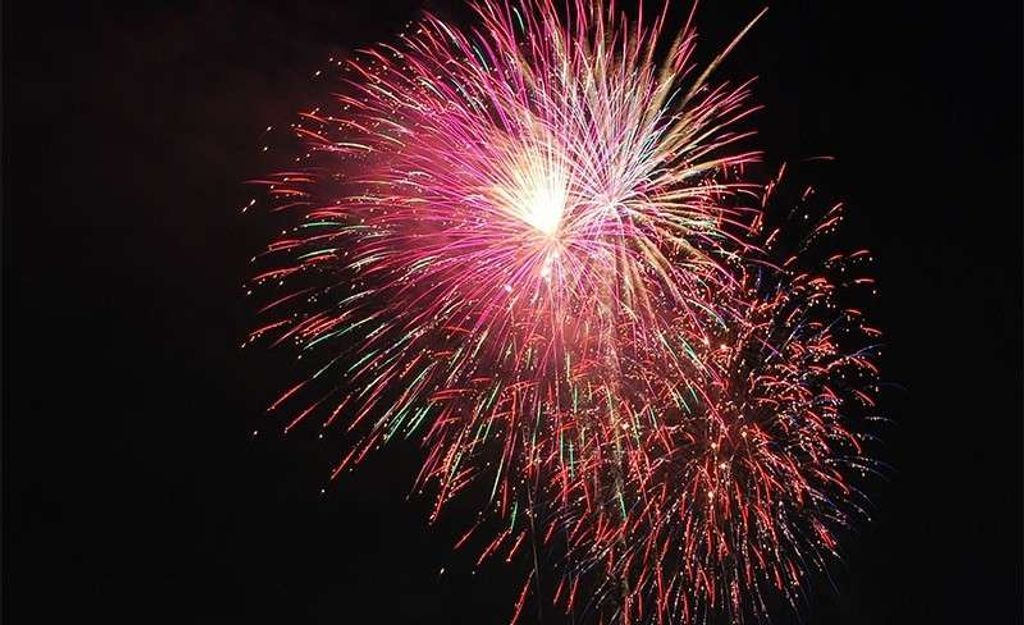 If you think the options above are not for you, you can always do new year the usual way by watching fireworks or party all night.
Tokyo Bay
Celebrate New Year by viewing the fireworks at Tokyo Bay. You can even get on a cruise and enjoy buffet-style dinner with music by a marching band and enjoy the view of Rainbow bridge, Tokyo Tower, and Tokyo Skytree. Though, keep in mind, even in the cruise, it can be quite crowded.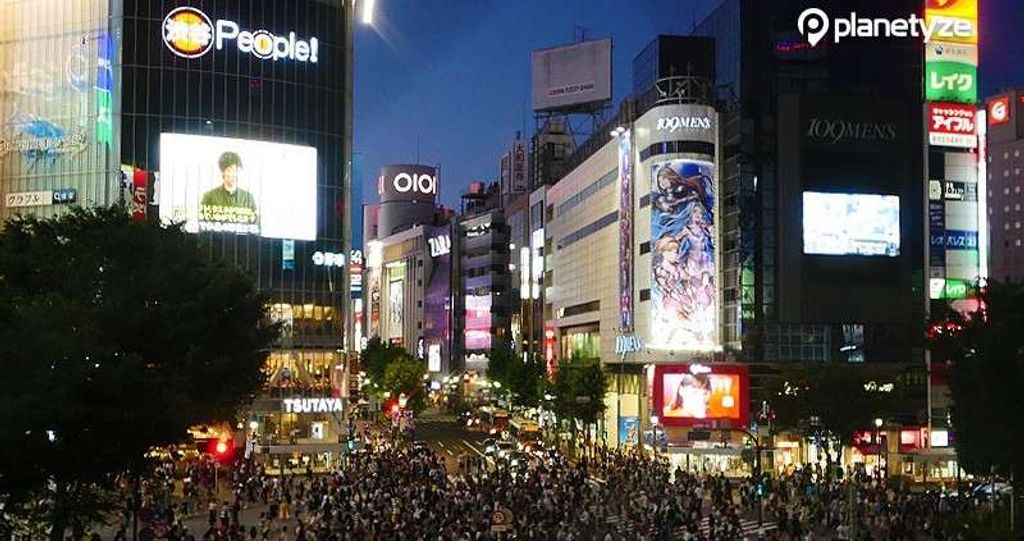 Although it's an unofficial event, people would also gather at the Shibuya crossing to celebrate the countdown on New Year's eve at Shibuya. The main roads are scheduled to be vehicle-free. After the countdown, you can head out to the many different bars and party all night long.
Osechi Ryori
It is also a tradition for Japanese people to feast during New Year. They eat a dish called Osechi, consisting of different types of food including black bean, herring roe, fish cake, shrimp, lotus root, and many more. Each element of the dish has its own purpose, intended to invite luck, prosperity, and good health for the new year. It is made in special boxes called jubako, resembling bento boxes. You can purchase premade osechi from department stores and restaurants.
Winter Illuminations in Tokyo
Tokyo is pretty popular for its winter illuminations. Usually, winter illuminations start from around November and end around February or March, pretty much when winter starts and ends. So, it's the perfect timing to enjoy them if you are in Tokyo in January! There are multiple places where you can enjoy winter illuminations in Tokyo. They are all pretty, but each has its own character, so seeing just one is not enough. These are especially great for photos or just strolling under the lights!
Here are some places where you can find winter illuminations in Tokyo:
Caretta Shiodome Illumination
A vast and bright illumination featuring around 250,000 LEDs and also music. It usually takes place every 20 minutes from 5 pm to 11 pm.
location: 〒105-7090 Tokyo, Minato, Higashishinbashi, 1丁目8−2 (map)
The date can vary each year, but starts around November and ends in February. So, if you are in Tokyo in January, don't miss out! Note that it's closed on January 1-2.
Shinjuku Terrace City Illumination
Illumination displays are spread around on the Shinjuku Southern Terrace and the south of JR Shinjuku Station. The lights follow the shape of the trees, making it incredibly beautiful.
location: 〒160-0023 Tokyo, Shinjuku, Nishishinjuku, 1 Chome−17−1, 4 西新宿宍戸ビル (map)
The date can vary each year, but starts around November and ends in February. So, you have time to enjoy the lights during your visit in January.
Tokyo Dome City
The illuminations at Tokyo Dome City are incredibly beautiful with the change of design each year. It's definitely a place to go to see while you are in Tokyo.
location: 1 Chome-3-61 Kōraku, Bunkyō-ku, Tōkyō-to 112-0004 (map)
The date can vary each year, but starts around November and ends in February. So, go during your January trip to Tokyo!
Some other events in Tokyo in January 2020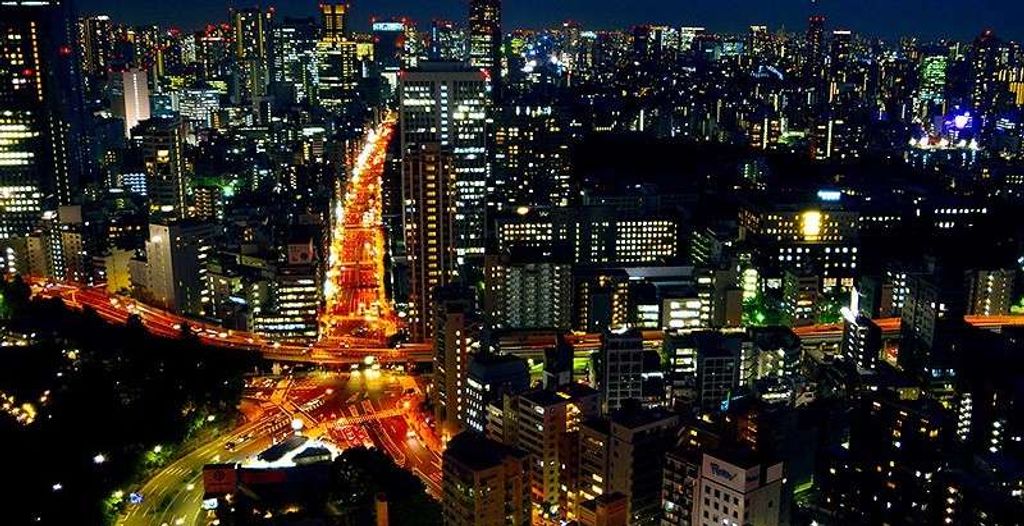 Date

Event

Location

December 31, 2019– January 1, 2020

(9:30am – 12:00am)

Oji Inari-jinja Shrine Fox Parade

January 10, 2020 – January 12, 2020

(9:00am – 7:00pm)

Tokyo Auto Salon

January 18-19, 2020

(10:00am – 4:00pm)

Earth Garden Winter Festival

January 24-26, 2020

Japan Brewers' Cup 2020

Late January 2020

Akasaka Antique Market in Ark Hills

Mid-November 2019- February 2020

Caretta Shiodome Winter Illumination

Early November 2019- Mid February 2020

Marunouchi Illumination

Early November 2019–Mid February 2020

Tokyo Dome City Winter Illumination

January 7, 2020 - March 1, 2020

Midtown Ice Rink
Tips for your Tokyo trip in January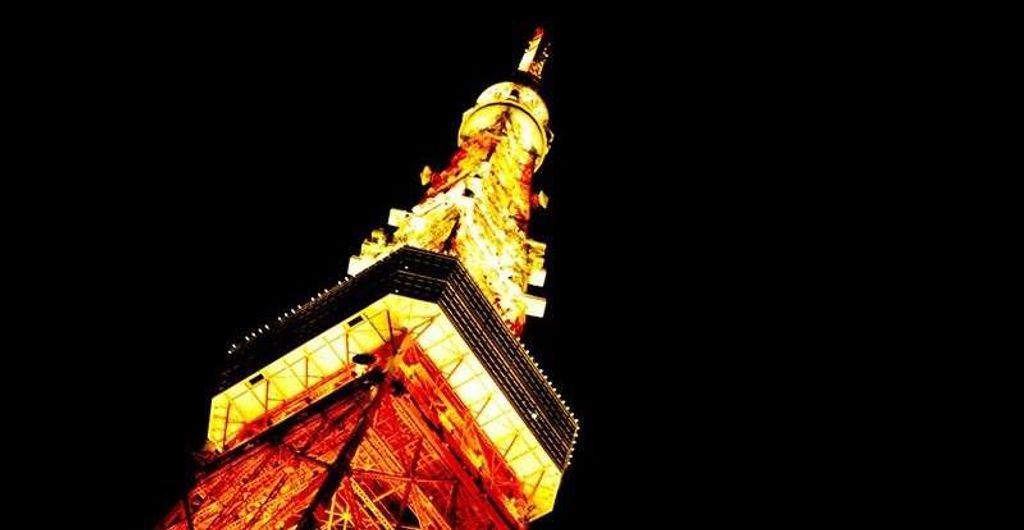 The average weather in January is pretty cold. With a maximum of around 10°C (49°F) and a minimum of around 1°C (34°F). So, bring coats especially if you are outside at night to celebrate New Year. You can also buy heat packs in the convenience stores if it gets too cold.
During the New Year period (first few days), some stores and places are closed. So, if you are planning to do something, always check ahead whether the store/ place is open or not during the period.
During the New Year, places like temples, shrines, major areas like Shibuya, Shinjuku, or other places where people gather for New Year can get really crowded. Just a heads up.
Make your Tokyo trip more interesting! How?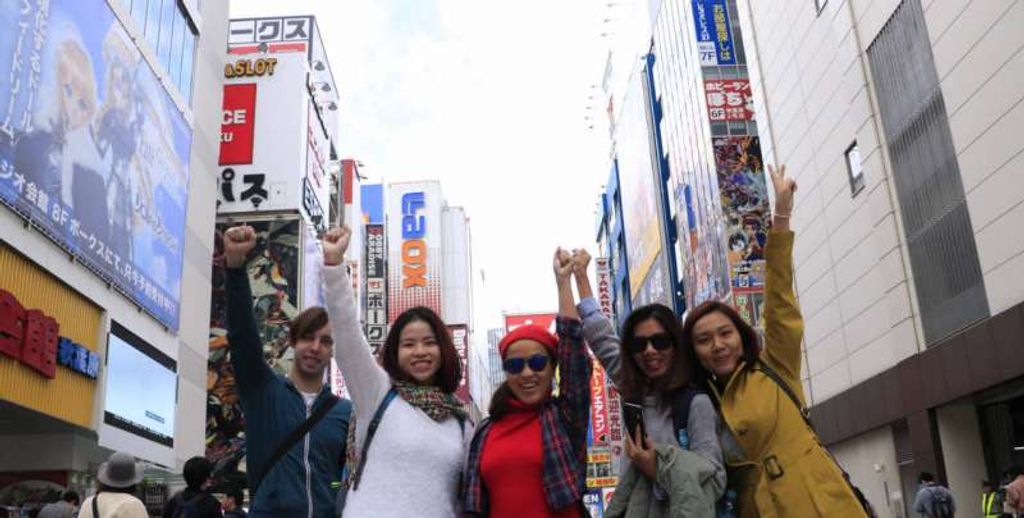 If you want to enhance your experience in Tokyo and make your January Tokyo trip more interesting, you should hire a private guide. They know where the best places to go to experience Tokyo in January, especially for the new year. They will be able to give you local insights and more interesting ways and customs to celebrate the New Year and also more interesting events.
Or, you can also go on private tours with private guides to experience the attractions in Tokyo even better.
Where to find a private tour or hire a tour guide in Tokyo?
There are many places on the web offering private tours in Tokyo, or private guides. However, it's difficult to determine whether it's good and trustworthy website or not. Or whether the tour guides are professional and qualified or not. That's why I'm recommending you TripleLights website. The website offers many local tour guides and also private tour options in Tokyo, from which you can choose according to your needs and preferences.
Recommended tours in Tokyo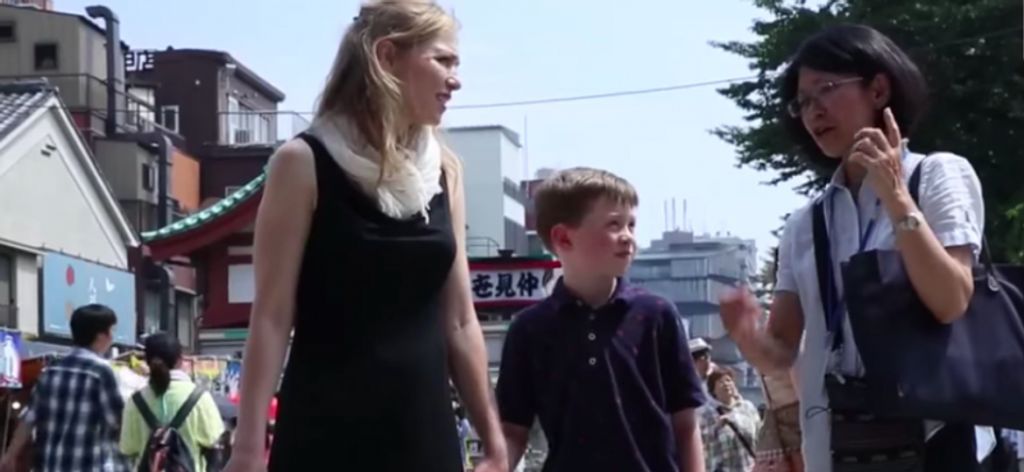 If you want to experience the temples and shrines in Tokyo but are not willing to brace the unbelievable crowds, you can still experience it by hiring a private guide. They are highly knowledgeable about the local traditions and they can share with you and give you a feel of real Hatsumode (only minus the crowd).
Here is a list of tours in Tokyo to take into consideration to make your trip more interesting, and also you can click here for tours in other areas of Japan.
If you don't prefer looking through the private tour options but prefer to find the perfect guide for you, here is a list of great tour guides in Tokyo.
I hope this article helps provide useful information you can use for your trip to Tokyo in January, including what to do and where to go during New Year, events and festivals in January, tips, and more recommendation. I hope you have a great time in Tokyo!
Recommended Blogs:
How Much Does a Trip to Japan Cost?
Shinto Shrine: Top 7 Shinto Shrines You Must Visit in Tokyo Japan
9 Best Tokyo Food Tours by Local Guides
The 7 Top Places for Matcha in Tokyo: The Real Japanese Flavor
Shinkansen Tickets, Prices, Speed & Travel Tips