There are three mountains all within one hour from Japan's capital, Tokyo. They are Mt. Tsukuba, famous for its diversity of various colors throughout the day, Mt. Takao, a place that boasts one of the best views of Mt. Fuji, and finally, Mt. Mitake a sacred mountain perfect for a day of hiking. So, if you are looking to get away and above Tokyo, then these three mountains are the perfect day trip destination:
Mount Tsukuba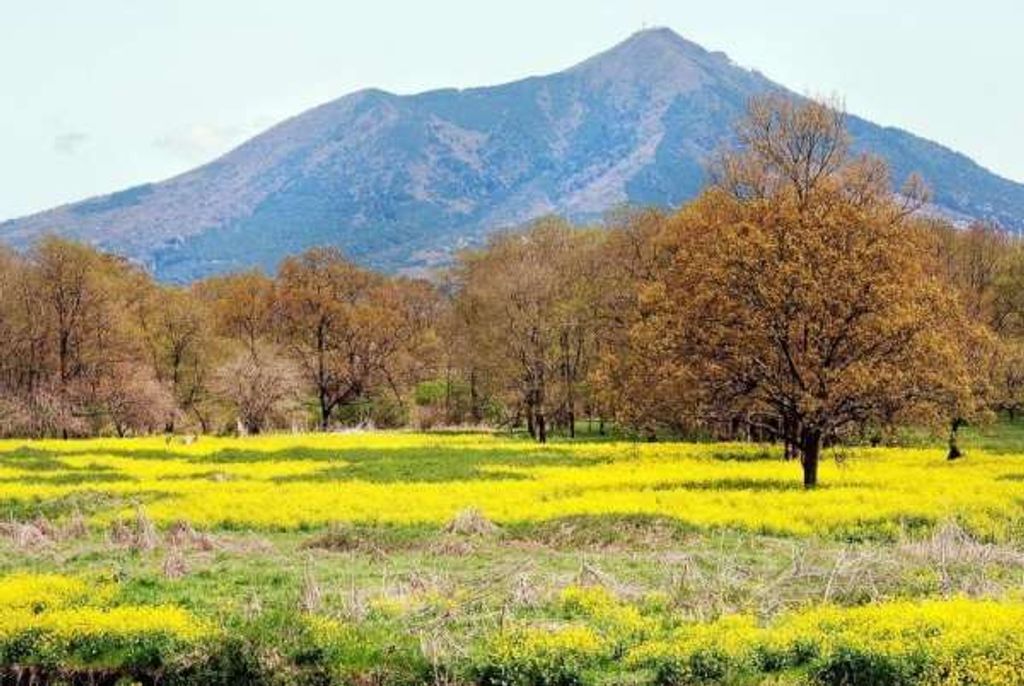 (image by 茨城県)
Mt. Tsukuba has been called the "purple mountain" since it changes color several times a day, whether it is indigo in the morning, green in the afternoon and purple at sunset. The mountain has two peaks labeled as male and female and it has been worshiped since ancient times as a place where a deity has resided. It has up to 1000 species of plant life along with many insects and wild birds so it is a treasure box of nature. Mt. Tsukuba has been selected as one of Japan's 100 Famous Mountains, and with its beautiful appearance as a distinct peak rising from the Kanto Plain, it has made for an interesting contrast with Mt. Fuji bringing about the phrase of "Fuji of the West and Tsukuba of the East".
The course starting from Mt. Tsukuba Shrine and heading up to the summit is used by everyone from genuine climbers to families so a wide variety of people can enjoy the climbing trails and hiking courses. The courses are all connected and with the climbing and descending parts separated, people can enjoy some good variation. Visitors can head up the male peak by cable car while the female peak can be ascended by ropeway so even beginners can rest easy. Also at the 800m mark, people can traverse between the two peaks.
There is a spreading plum forest halfway up Mt. Tsukuba that measures 4.5ha where the Plum Festival is held every year from late February for a month. There is Tenpo Azumaya, which has been chosen as one of the Top 100 Views of Mount Fuji in the Kanto, from where you can view Japan's most famous mountain while surrounded by white and pink blooms. Every weekend from October to March, the ropeway operates at night for an event called Stardust Cruising. At the station on the summit, 10,000 LED lights illuminate the area, and with the nightscape of Tsukuba City below and the starry night sky above, you can be totally enveloped in romantic light.
Admission: Free
- Guidebook from Planetyze about Mount Tsukuba
- Reviews from TripAdvisor about Mount Tsukuba
- Tours of Mount Tsukuba
Mount Takao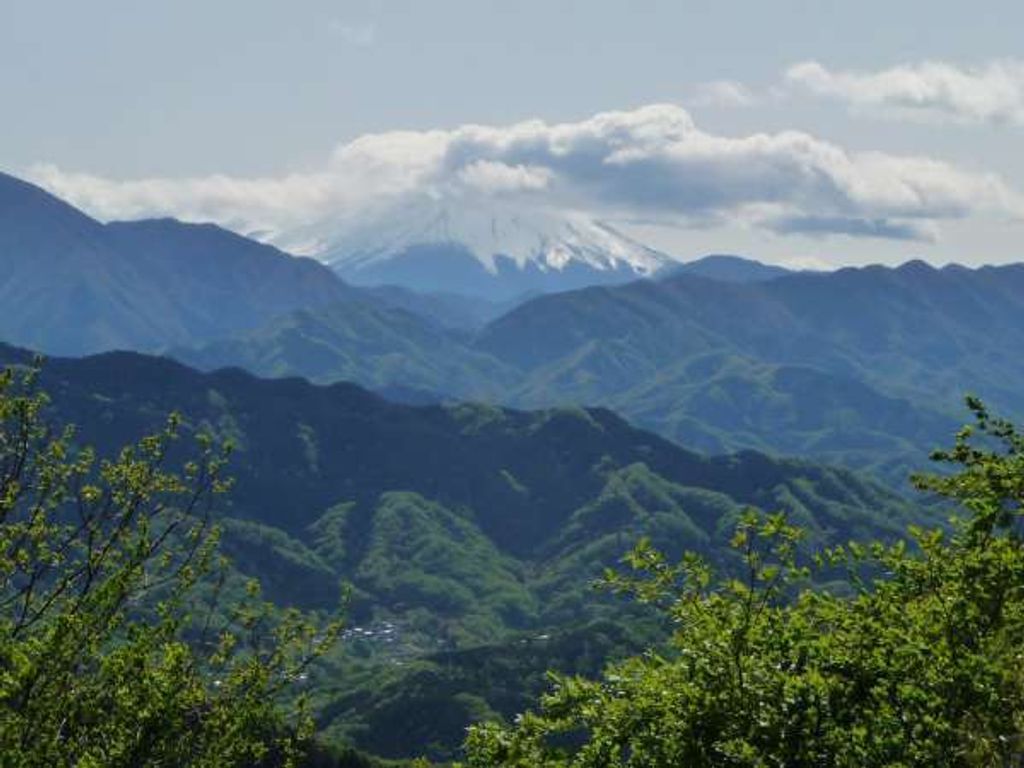 (image by upload.wikimedia.org)
Mt. Takao is popular as a mountain which can be accessed easily from the city center. At an altitude of 599m, it is located within a national park and boasts beauty throughout all four seasons. Starting with its flora and fauna such as prized birds and giant flying squirrels, you can camp and hold BBQs there; the area is under strict protection with measures such as not being allowed to bring in any vehicles. There are trekking courses on the mountain that fit your stamina and schedule, a cable car and easy hiking trails which use a lift. Plus, there is a monkey park where you can see cute Japanese macaques, Yaso Park where about 300 varieties of mountain wildflowers bloom, and a café/restaurant called Kitchen Musasabi where you can have a meal while viewing the landscape from 500m up. There is plenty to enjoy on Mt. Takao.
Mt. Takao has a strong image of being a holiday resort, but long ago in the year 744, the mountain was opened as sacred ground for Shugendo with its high number of miracles. Yakuoin Temple, located halfway up the mountain, is worshiped as a prayer temple protecting the entire Kanto region. The monks practice within the nature of Mt. Takao, and for any person who wishes, he/she has the opportunity to take part in meditation under a waterfall at Biwa Waterfall and Hebitaki Falls on the mountain. And on Mt. Takao, the legend of the Tengu to ward off misfortune and invite happiness is believed by many people. At Yakuoin, you can enjoy a healthy vegetarian meal using seasonal ingredients. We hope you can experience the joy of the blessings of nature on Mt. Takao.
The view of Mt. Fuji from the top of Mt. Takao is a wonderful place which has been selected as one of the Top 100 Scenes to View Mt. Fuji in the Kanto Region. The view of the setting sun behind Mt. Fuji, especially on the fine days of December, has been called "Diamond Fuji", and the sight of the sun seemingly being absorbed into the crater of Mt. Fuji is magical and dramatic.
Admission: Free
- Guidebook from Planetyze about Mount Takao
- Reviews from TripAdvisor about Mount Takao
- Tours of Mount Takao
Mount Mitake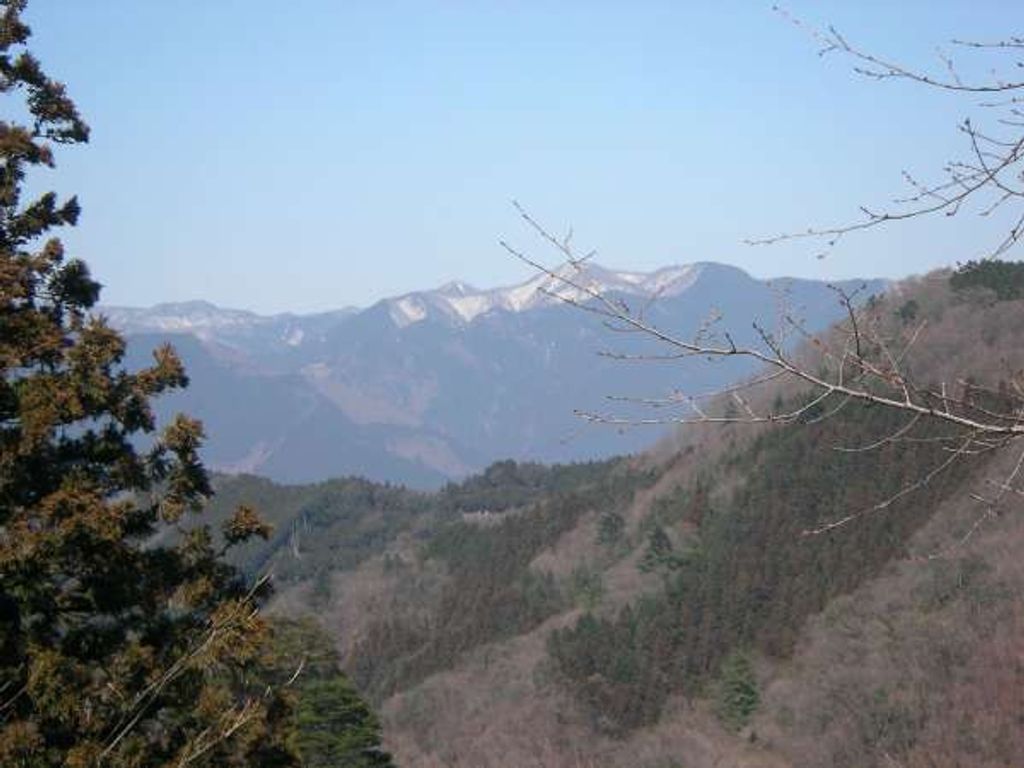 (image by flickr.com)
Mt. Mitake which is located in the lush nature of Chichibu-Tama Kai National Park is popular with many hikers as a mountain which is great for day trips from the metropolis of Tokyo. At a height of 929m, Mt. Mitake has long been worshiped as a sacred mountain. It has also been considered to be a treasure trove of wild birds, insects and plant life, and from late July to August, there is the spectacle of wild grass and false anemone blooming all at once. It is also the natural habitat of the Japanese giant flying squirrel, so even now, that abundance of nature has been preserved.
Hiking is the way to enjoy yourself at Mt. Mitake. As a mountain that can be enjoyed by children and elderly alike, a number of courses is available. Among them, "Rock Garden" is a popular spot that has a beautiful scenery composed of woods, moss, clear streams, waterfalls and rocks of various shapes. By putting yourself in the midst of nature, you can relax by receiving the energy of nature from the mountain.
Reportedly built in 91 BC, Zao Gongen which was worshiped for peace and security in the Kanto region was enshrined in the shrine in the 8th century, and from that point, it developed as a sacred place for mountain worship. The Shindai-no-Keyaki (Ancient Zelkova Tree) on the path to the shrine is reputed to be 1000 years old, a Natural Monument that has a lot of history to tell, and the red main building of the shrine is lovely with an amazing view from the summit of the mountain. At the shrine repository, there is a National Treasure in the form of armor and valuable artifacts that have been designated as Important Cultural Properties on display. Also, since a dog has been enshrined there, there are many visitors who pray at the shrine for the health of their beloved dogs. In the vicinity, there are up to 20 temple guesthouses known as shukubou where visitors can spend the night and are offered vegetarian dishes. Staying at a shukubou is a profound experience that can only be found in Japan. Furthermore, visitors can try ascetic practices at the shrine such as sitting under a waterfall and mountain hiking if they are interested.
Admission: Free
- Guidebook from Planetyze about Mount Mitake
- Reviews from TripAdvisor about Mount Mitake
- Tours of Mount Mitake
Do you want to go to the best spots of Tokyo and Japanese nature and not to be afraid of being lost or doing something you should not?
You are in your trip and probably want to take the best from the country in your short time there. For this, we recommend you to contact one of our guides. They can orientate you and you will certainly go to the right places, save your time and have a better experience. But if you think that it is terrible to make trips with guides and have to follow a schedule, we present you the differential of GoWithGuide, you can customizable your itinerary following your interests and also go on your time, without needing rushing. Furthermore, you don't need to be in a huge group, you can only with the people you are traveling and that you care, learning more about the culture and history of the place.
But you probably think that all this will be so expensive, right? No.
GoWithGuide offers private guides to make customizable itineraries, tours to guide you to the best spots and private cars to you to be able to navigate Narita and Japan without depending on public transportation, all these for an affordable price.
Watch the following video to know more.
Blogs about Japanese Nature
5 Impressive Fukuoka Nature Spots
4 Beautiful Tochigi Nature Spots