When travelling either domestically or internationally, almost any destination will be able to offer the discerning wanderer a nature experience of some kind. Even when visiting an urban metropolis such as Tokyo or New York City, a piece of pristine nature is frequently only a stone's throw away.
The problem is that these less known spots may not always appear in traditional tour brochures, and depending on your destination, transportation options may also be confusing or hard to come by. Additionally, even when visiting an area known for its natural beauty, new travellers may have trouble finding those hidden nature spots, or the majority of options may include group tours with upwards of 50 people.
This is where the benefits of hiring a private guide pays dividends. Not only can local guides lead you to less-known scenic locations, they can also help you figure out transportation options, and perhaps best of all – provide an intimate travel experience free from the restrictions of the strict itineraries and crowds that are the hallmark of bulk tour operations.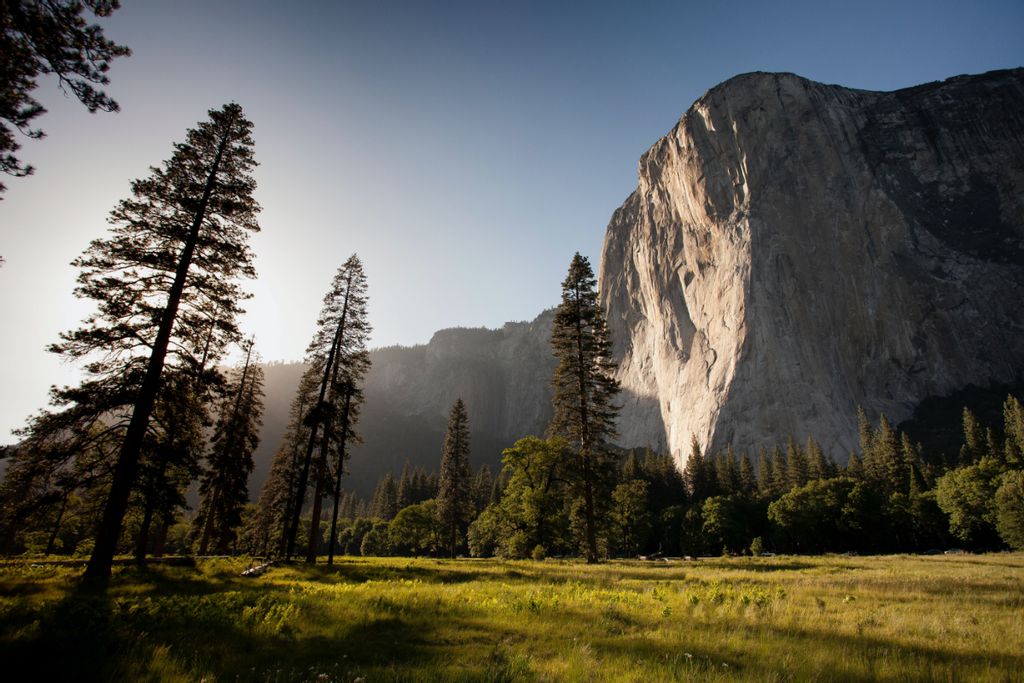 Now you may be asking yourself; where do I find a private tour guide? You don't necessarily know anyone in the country you're travelling in, you may not speak the language, or you may be scared of mistakenly hiring a less than reliable guide.
Well that's where we have good news for you. Here at GoWithGuide we aim to connect travellers from all around the world with local guides in their respective country. With hundreds of curated guides from all over the world, you can easily connect with a guide that matches your travel needs and plans. From Japan to Iceland to the Gobi Desert – wherever your travel itch calls you we will be there to help connect you with professional local guides.
This is especially beneficial when your aim is to experience something a bit off the beaten track, such as when it comes to enjoying the scenic vistas that comes with the best nature tours around. Finding the right guide is also made easy, with users able to choose from a wide variety of guides from different countries, each with their own specialist expertise. You can also personalize your own tour experience by communicating your needs directly to your guide before the tour starts. This ensures you'll be able to visit the spots you want to see, and have the experiences your heart most desires.
But enough talk, below we will introduce you to a couple of breathtaking nature tours that you can experience with GoWithGuide!
Hakone (Japan)
Hakone is one of the most popular nature tour destinations in Japan, and it has the bonus of only being a short bullet train ride away from the bustling city centre of Tokyo.
Alongside our guide, Yuki. K., you can experience the famous hot springs and public baths of Hakone, as well as enjoying some amazing views of Mt. Fuji. In the town itself you can find a plethora of amazing restaurants as well as many outstanding souvenir shops.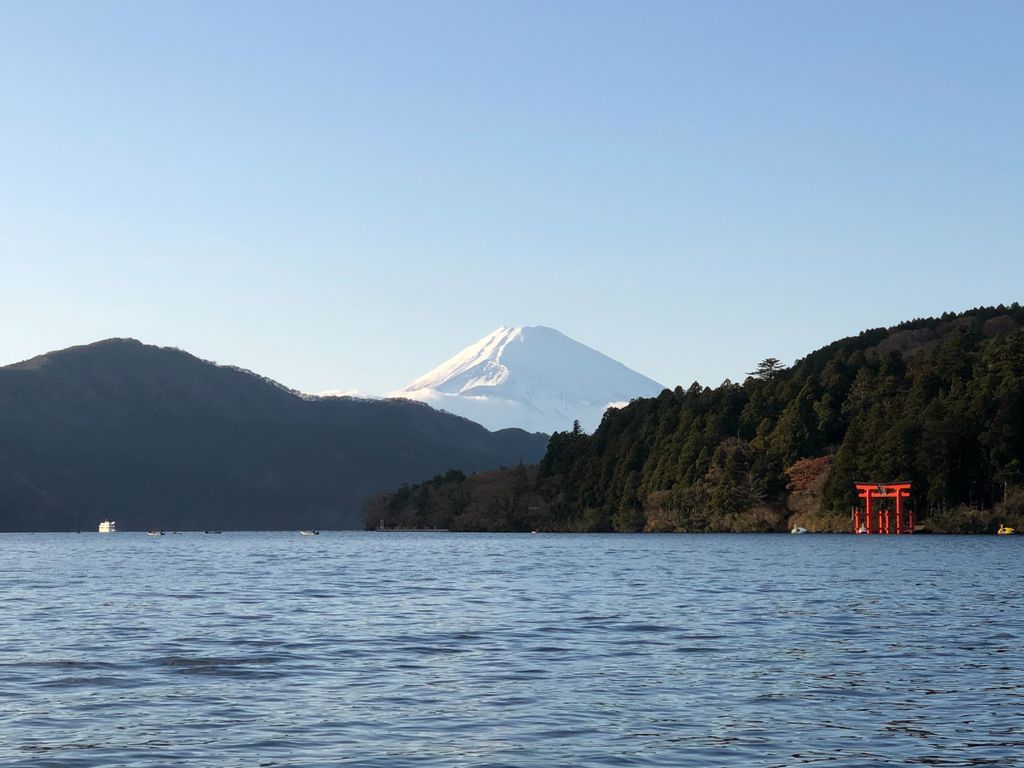 Our guide will accompany you as you take the train or bus down to Lake Ashi to enjoy some splendid views of the world famous Mt. Fuji. After enjoying the view you can take the mountain train for a scenic journey through the foothills of the mountain. Afterwards, you can enjoy the splendour of Hakone Shrine and its ancient wonders, including the Torii gate. Then after taking part in an amazing traditional Japanese meal for lunch (Tempura, Soba, Katsudon, and many more options available), you can enjoy a relaxing cruise of Lake Ashi.
By going on this trip, you can enjoy mountain vistas, calming cruises on the lake, a relaxing time in one of the many hot spring baths, and splendid traditional Japanese cuisine in a single day! This tour marries nature, sightseeing, and good food all in one.
South Coast of Iceland
Next we turn further North for a nature tour with one of our best Icelandic guides, Stefán. This scenic nature tour takes guests around the Southern Coast of Iceland and includes waterfalls, beaches, glaciers, and authentic Icelandic villages all in one.
Guests can meet up with our guide at the capital of Reykjavik for a tour with a flexible starting time. That in itself is another great advantage of our private tours!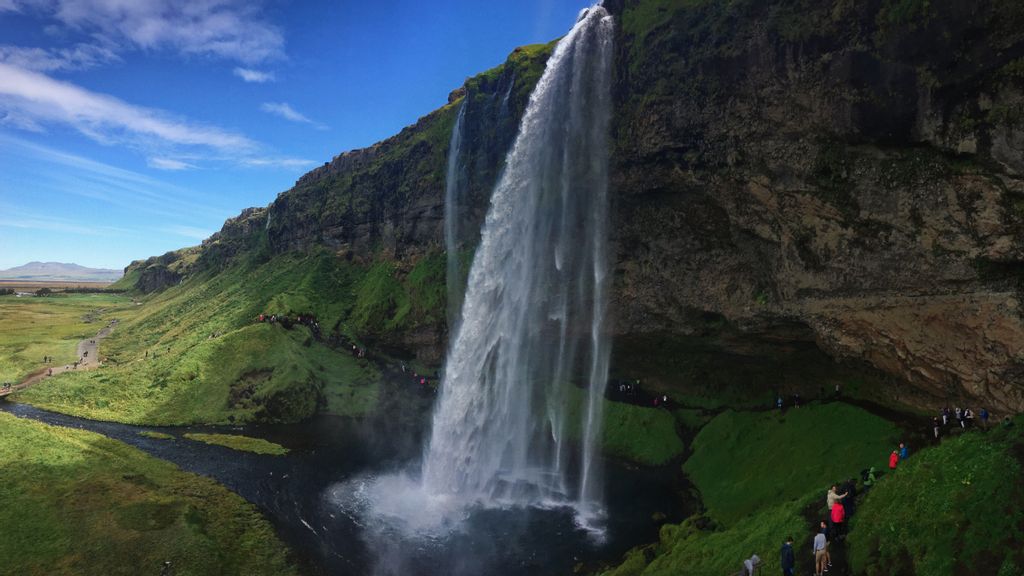 After meeting up in Reykjavik, guests make their way to the Seljalandsfoss waterfall, one of the most pristine and well-known waterfalls in all of Iceland. Here you can enjoy hiking along the edge of the waterfall whenever the weather allows (plan for spring or summer if you'd prefer a hiking tour). Afterwards, we head to the Skogafoss waterfall, another picture perfect natural destination where guests can enjoy scenic views alongside amazing photo opportunities.
From here we head down to the rustic village of Vik, where guests can enjoy lunch with a breathtaking view of the black sand beaches that the area is famous for. Here you can also do some light souvenir shopping if desired before we recommence our nature tour.
Finally, we head to the Solheimajokull glacier. Your guide will take you off the beaten path as we leave the main roads, and then take a short hike down to the edge of the glacier. On the hike guests can enjoy amazing views of the surrounding countryside, while being assured of a quiet and intimate nature-focussed experience. Be sure to wear some good shoes though, no one wants to slip on a glacier!
Cape Town tour (South Africa)
Next let's make our way down to the Southern Hemisphere for a nature tour with a bit more of a summery feel. South Africa is one of the most popular travel destinations in Africa, and also one of the favourites among travellers who enjoy a bit of a naturalistic edge to their journeys.
If you'd like to enjoy a greenery filled tour of the Cape area, you can meet up with our guide Lizano A. who will take you for an unforgettable 5-day tour of the surrounding countryside. Starting out in the city of Cape Town itself, guests can enjoy a quiet day strolling through the city's luscious botanical gardens and enjoying some of the finest cuisine that the southern tip of Africa has to offer.
On the second day, we make our way up to the Cape Point Nature Reserve where you'll be able to enjoy spectacular views of the ocean and surrounding areas, while also being able to see some of Africa's famous wildlife.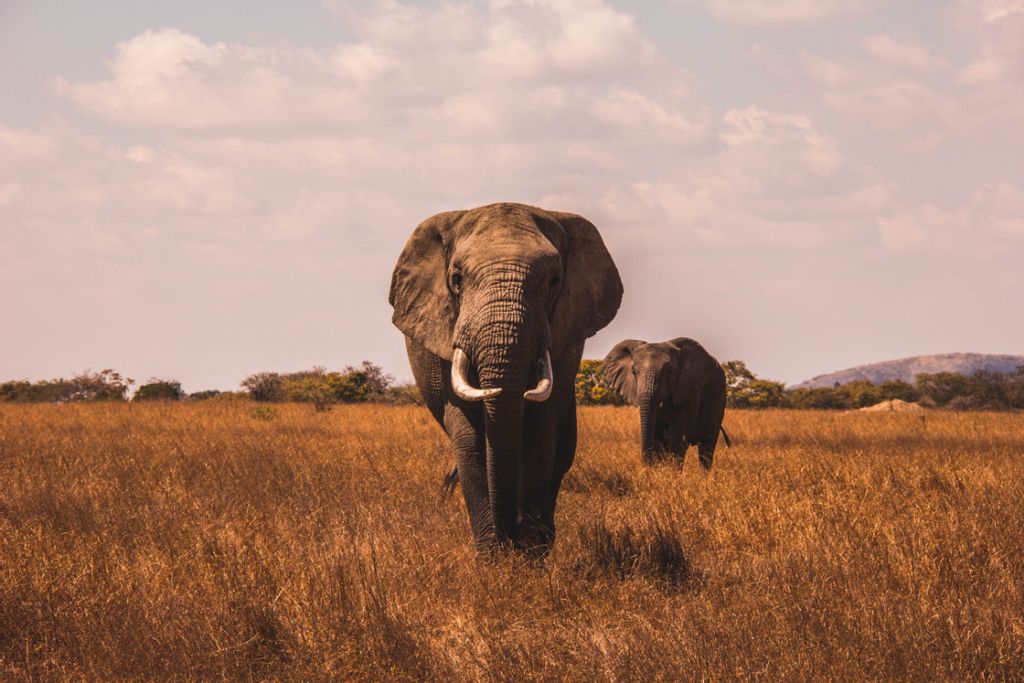 If you'd like to add a dash of cultural finery to your nature tour, we have you covered with a visit to the Cape Winelands on the third day. After enjoying a scenic drive through rustic old towns and historic vineyards, guests can enjoy some of the richest and most delicious wines that the Cape has to offer. Here again we see the benefits of a private tour guide, as our guests can comfortably enjoy a glass of wine without having to worry about driving themselves back to the hotel. After a relaxing day enjoying the spectacular views of the lush vineyards, our guide will chaperone guests back to their hotel for a quiet evening.
On the final day of the tour, we push our Safari experience to the maximum with a visit to the Aquila Private Game Reserve. Here guests will have the opportunity to view Africa's infamous Big 5 in the form of lion, buffalo, rhino, cheetah, and elephant. Guaranteed to be one of the most beautiful natural experiences of the tour, guests will be able to experience African wildlife in its most wild and natural form from the comfort of a private game viewing vehicle.
Conclusion
In this article we introduced you to just a few of our nature tour options, whilst going over the benefits of hiring your very own private tour guide through GoWithGuide. On our website we have hundreds of private guides from many different countries waiting to take you on the tour of a lifetime. If you want an intimate natural experience - wherever in the world you may find yourself – head over to GoWithGuide to connect with your ideal nature guide today!
Image source: https://unsplash.com/