If you're looking for places to hike in Japan then why go any further than hiking in Tokyo? The Tokyo mountain hikes offer some of the best hikes in Japan and since it's so close to the city, you can do one-day hikes from Tokyo quite easily without that much planning ahead!
The places for hiking near Tokyo listed below offer a great escape from the bustling city and all the crowds and noises, so don't miss out if you've got time during your trip to Japan!
1. Mount Takao
Mount Takao is one of the most popular mountains for hiking in Tokyo and for a good reason as well. The mountain's train station is only a measly 50 minutes from Tokyo and the summit offers quite possibly the best mountain view of Tokyo and you might see Mount Fuji as well if you're lucky! There are many different trails for you to take while hiking, we recommend going to trail No. 1 if you want to visit major attractions on your way to the top. Most notably the Yakuoin temple that is said to worship the Tengus (mountain gods) to protect the Kanto region. There's also a Monkey Park that you can visit with over 60 Maraque Monkeys equipped with a vast garden where over 500 species of plants reside! In addition, it's very family-friendly, visitors who don't wish to climb can take the cable car and you can camp and have BBQs there as well if you like.
After your hike, you can go around the back of the railway station to find the Keio Takaosan Onsen to relieve any fatigue! There's also the Takao 599 Museum where you can learn about the ecosystem of the mountain. This is certainly one of the best places to visit in Tokyo!
2. Mount Tsukuba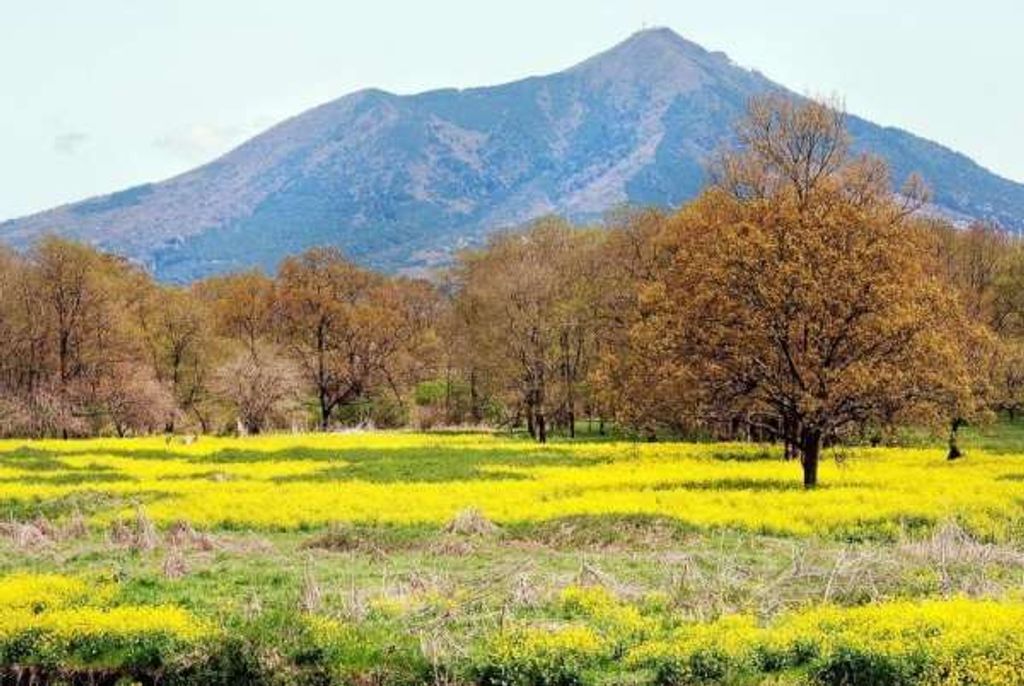 Head to the opposite direction of Mount Fuji and you'll find Mount Tsukuba near Chiba prefecture. This mountain is also suitable for one-day hikes from Tokyo if you're short on time. It is said that the mountain changes colors throughout the day, from indigo in the morning, green in the afternoon and purple at night. The twin peaks are said to represent the two genders and will grant those who climb it a healthy relationship. This mountain offers a slightly more challenging hike for those looking for a more difficult trail while hiking in Tokyo. Although some parts may require a bit of difficult maneuvering, families with small children and even the elderly have successfully attempted it so don't be afraid to give this trail a try!
A quick side notes: Although this mountain is lust in flora and plants, this also means a lot of humidity, sweat, and a few bugs and mosquitos here and there. Be sure to bring a towel and some mosquito repellent!
3. Mount Mitake
Mount Mitake is one of the most popular places for hiking in Tokyo and welcomes even beginners of hiking. The charming Musashi Mitake shrine that sits atop of the mountain makes for a beautiful backdrop. The mountain is home to over hundreds of rare species of birds, plants, and insects. On special occasions, you are able to a phenomenon where various plants and flowers all bloom at once.
Another thing,
On your way up will notice that although the path is mostly covered in moss and algae, it is quite easy to traverse and you will even find some Ryokans (Japanese style inns) on your way there if you wish to have a rest, they offer vegetarian dishes ranging from Soba and many more! Hikers usually take a rest here and wait until sunrise for a beautiful view atop of the mountains. Since the water is ultra clear here, you can even take a dip to shake off the sweat!
The mountain also has diverging trails that lead to other valleys and mountains if you wish to extend your hiking trip. Another mountain that it leads to is Mount Hinode.
4. Mount Hinode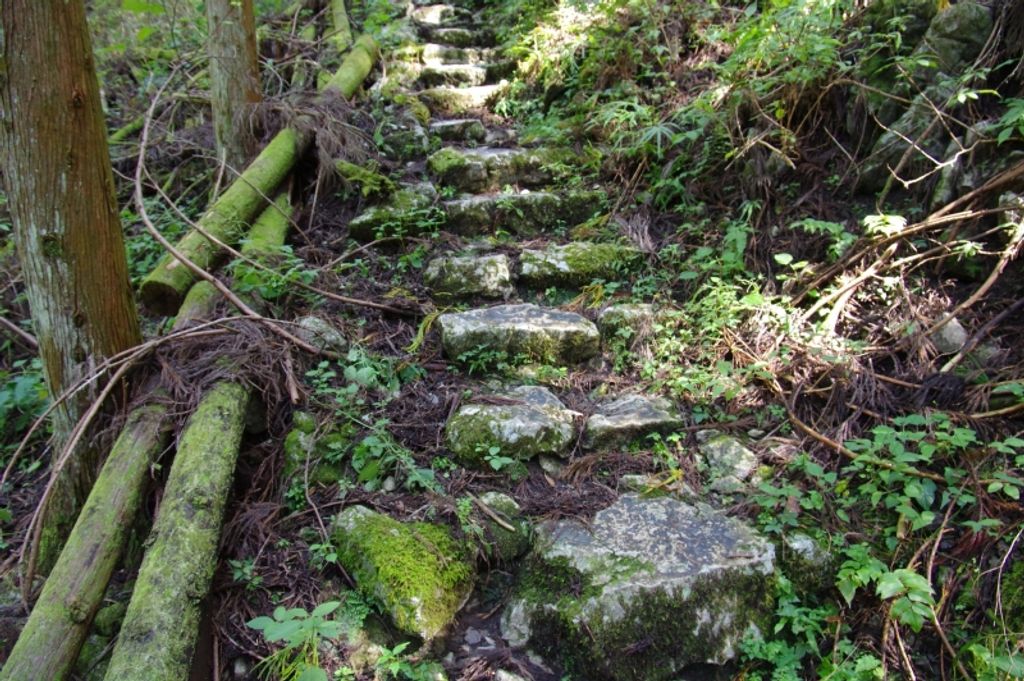 Much like the previous mountains above, Mount Hinode has an abundance of wildlife. It is roughly a 40 minutes walk from Mount Mitake and the hike is relatively easy. The name of the mountain translates to "sunrise mountain" and is said to be the traditional place to view the first sunrise of every New Year. The trail to the top has a scenic view of Akiruno City once you reach Kotohirajinja shrine. On May 8th, the Hinode Matsuri is held and you can see people clad in Samurai uniforms and carrying an Omikoshi ( a divine object use to transport deities to new shrines).
5. Kamakura
Kamakura is famous for its coastline and is where you can find the impressive Great Buddha statue but that doesn't mean it doesn't have great hiking trails! Getting from Tokyo to Kamakura takes only an hour and hikers enjoy this place because after you're done climbing its trails, you can enjoy the beaches of Enoshima right afterward. If you want to visit major sightseeing spots that include temples, shrines, the Great Buddha or the bamboo grove at Hokokuji then you should go through all three Hiking trails Kamakura has to offer. Those trails are the Gionyama, the Daibutsu, and the Tengoku and can take around 6 hours to complete and that's not including any stops.
Be sure to check Enoshima's coastline to cool down after hiking, you can even do some fishing and crab catching while you're at it!
6. Mount Kumotori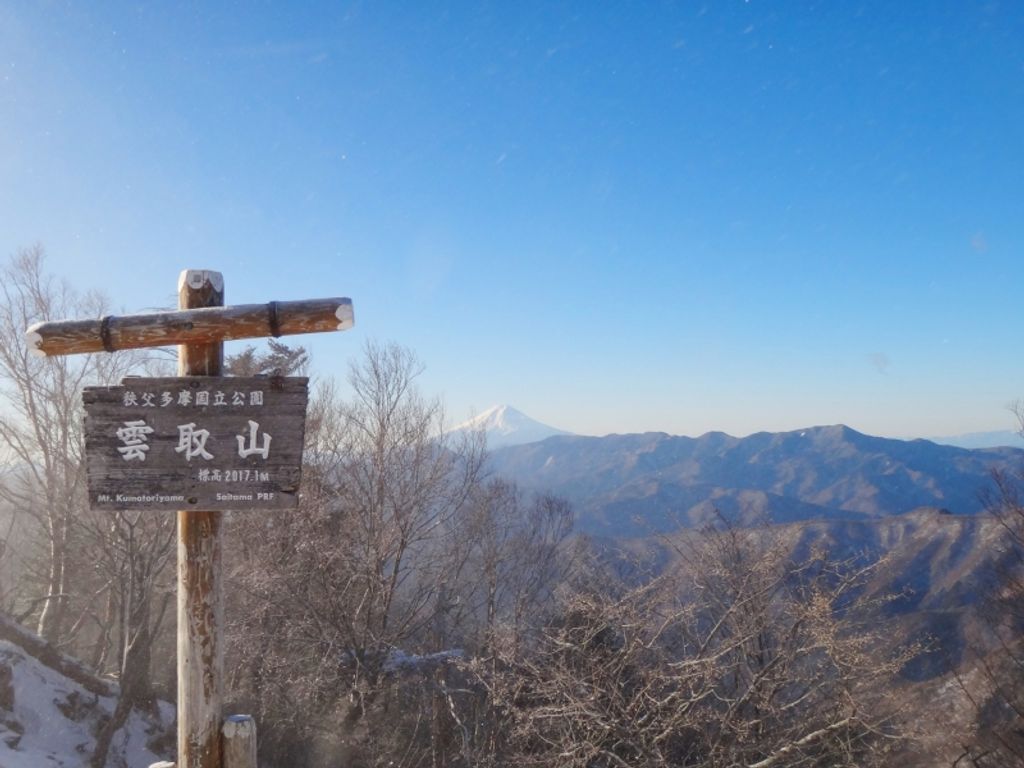 Look no further if you want a challenge while hiking in Tokyo as this mountain possesses the highest summit in the whole of Tokyo prefecture at 977 meters! Since this trail is quite long, a one-day trip might not seem feasible and will most likely require you to have an overnight stay at the Kumotori Lodge. On your way to the top of the mountain, you will pass through the Mitsumine Shrine which worships the two gods of creation in Japanese myth, Izanagi and Izanami. Along the trails, there are many benches for you to rest. Also if you're hiking between November and April, hiking equipment will be required. You will eventually reach the Kumotori Lodge which is professionally run and can accommodate up to 200 people.
Getting to the summit from the lodge should take roughly 20 minutes and there's is a breathtaking panoramic view atop of the surrounding Saitama prefecture that you won't find in any Tokyo mountain beside this one.
7. Mount Fuji
Of course, it wouldn't be a blog about hiking in Japan without mentioning Mount Fuji. The best time to climb is from July to September when there isn't much snow, getting transportation there is relatively easy and the mountain huts are open. Since Mount Fuji is such a popular destination, you can expect crowds and if you want to avoid it then you should go on a weekday before school vacation starts in Japan (end of July). During Obon Week (August 13th - August 16th), it can even get crowdier and you will see long queues at certain passages so it's best to avoid it.
There are 10 stations you will come across as you climb your way to the summit. Most people start climbing at the 5th station so they can make it to the top by sunrise for the phenomenal view. Surprisingly, once you reach the top, decent WiFi is available for use (which may explain why so many people are able to post on social media at the summit).
Another thing,
A sort of souvenir that most hikers buy is the Mount Fuji Climbing Stick which is made out of wood. As you find your way to the stations you can collect stamps for your stick for a fee, so if you want to prove to your friends that you climbed the highest mountain in Japan then definitely bring this home!
Bonus: The best hikes in Japan outside of Tokyo
If you venture out of the capital, there are many more beautiful destinations for you to go if you're hiking in Japan. Below are just some popular options for you to choose from.
Mount Yoshino
Said to be the most beautiful mountain in Japan to experience the cherry blossom season, this mountain is located only a short distance away from Nara and is perfect for a hiking trip. There are over 30,000 cherry blossom trees that you can see as you hike up the mountain and there are many shrines as well as resting stops where you can enjoy various local cuisine. Mount Yoshino has a rich history dating back over thousands of years ago, it was regarded as the gathering place of gods and people began planting cherry blossom trees which were objects of worship.
If you miss out on the cherry blossom season though, then don't worry. as Mount Yoshino is also beautiful during the Winter and Fall.
Jigokudani (Hell Valley)
Despite its name, the hiking here doesn't seem as hellish as it may sound like. Located in Noboribetsu, Hokkaido, the Hell Valley is renowned for its wide array of hot springs and volcanic activities. Hikers might feel a little bit stuffy and humid as there is a lot of steam and hot smoke from the mountain. Follow the walking trails to get to a sulfurous pond called Oyunuma pond where you can see bubbles rising up from the bottom and there are various mud ponds that are even hotter close by as well. If you follow the river that stems from the Oyunuma pond then you will eventually reach a natural foot bath where you can dip your feet in to relieve any fatigue!
Shiretoko Five Lakes
Located in Hokkaido, this huge national park can only be reached through boats or a multi-day hiking trip. There is a rich ecosystem here with a wide variety of animals that inhabit here including bears, dears to foxes. Don't worry about any bear encounters though, as there is a protective electric fence surrounding the area. Nevertheless, during the peak season of brown bear, you can only hike with a limited number of people with a professional guide so watch out for that as well. Check out the wooden boardwalk trail where you will reach observation points that have a beautiful view of the lakes and reflections of the mountains nearby.
Also, during winter, the boardwalk trail is closed but it also opens up many routes such as walking on frozen lakes and you might be able to see animals that only come out in Winter.
Point is...
Hiking in Tokyo is a fantastic experience to have if you know where to go. The phenomenal view that you are able to experience while hiking in Japan is absolutely breathtaking and is a wonderful break from the bustling and crowdy cities. Hiking on any of the Tokyo mountain is very beginner-friendly so you don't have to worry much about equipment and previous experience.
Need a guide while you hike to avoid getting lost or simply to make it more interesting?
A local guide can give you a unique and interesting experience while hiking in Tokyo and unlike other tour services you are not limited on where you want to go. At GoWithGuide we offer the best customizable tours and Local Guides to help you on your journey across Japan.
The best thing about our services?
You have the freedom to personally create your own tour and decide where you want to go. Simply send a message to our local guides to find a suitable itinerary and quotation for a memorable experience.
Or maybe you want someone to create a tour for you? Then why not Request a Tour. Simply type what you would like to see and our guides will send you quotes and recommendations depending on what you're interested in.
Over at GoWithGuide, we offer the best professional Local Guides across Japan that will help you plan your trip. You can also check our Private tours to Tokyo.
Blogs that might interest you
Tokyo Tower: Price, Hours, Complete Guide in 2019
Tuna auction in Tokyo: Toyosu Fish Market Guide 2019
Shinjuku Shopping: Best Places to Shop in 2019