Tokyo is an incredible city, which has many attractions for visitors to discover. Do you know what can make Tokyo even cooler? All the different and interesting Japanese festivals and events!
If you are planning a trip to Tokyo and want to know what are the festivals and events you can attend, look no further!
Popular Events and Festivals in Tokyo
In this article, I'm going to share the popular events and festivals you can experience in Tokyo, including some travel tips and recommendations. So, read on!
1. Tokyo Cherry Blossom Festivals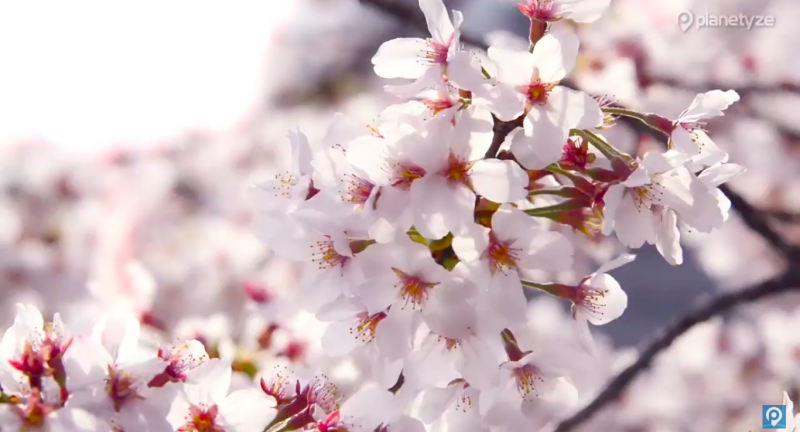 It's undeniable that one of the most amazing aspects of Japan is cherry blossoms, also known as Sakura in Japanese. During Spring, Tokyo gets more crowded, with people from all over the world coming to see and enjoy the full-bloom cherry blossoms in Japan.
As the Cherry Blossom Festival is the most popular event in Spring, the festivals are held all over Japan. During this 2-week period, tourists and locals celebrate the long-awaited cherry blossom season by gathering around parks and gardens to do Hanami (Cherry Blossom viewing)
Hanami is usually done by having outdoor parties and picnics under the trees with friends or families, while enjoying the breathtaking scenery of the Cherry Blossoms. You can also stroll around the parks, or rent a boat and row around in ponds or moat in some parks, such as Inokashira Park and Chidorigafuchi Park.
During the festivals, the gardens and parks are not only filled with people and beautiful cherry blossoms but also filled with food and snack vendors. Check out the best spots to see Cherry Blossom in Tokyo! If you are interested in Hanami, don't forget to take a look at How to enjoy Hanami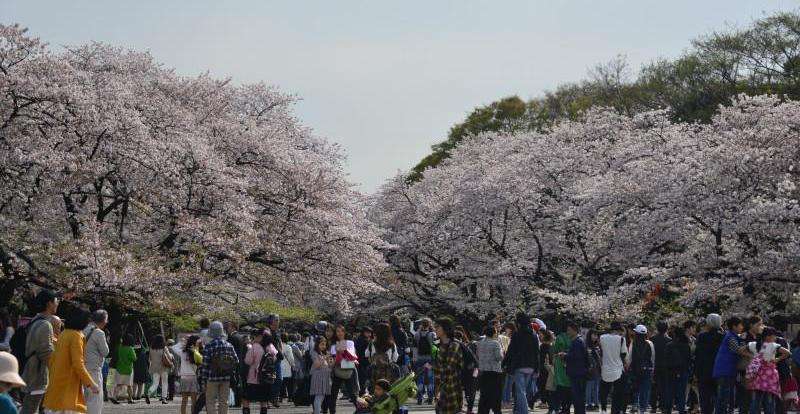 Here is a list of the schedule of the cherry blossom festival in Tokyo in 2020:



Sumida Park Cherry Blossom Festival

Date: Late March, 2020 - early April, 2020 

Location: 〒131-0033 東京都墨田区向島1−2−5 (map)

Ueno Cherry Blossom Festival

Date: Late March, 2020 - early April, 2020 

Location: 〒110-0007 Tokyo, Taitō, Uenokoen, 5−20 (map)

Chiyoda Cherry Blossom Festival

Date: Late March, 2020 - early April, 2020 

Location: 1-1 Kitanomarukōen, Chiyoda-ku, Tōkyō-to 102-0091 (map)

Nakameguro Cherry Blossom Festival

Date: Late March, 2020 - early April, 2020

Location: Meguro City, Tokyo 153-0061

Bokutei Cherry Blossom Festival

Date: Late March, 2020 - early April, 2020 

Location: 〒131-0033 東京都墨田区向島1−2−5 (map)

Nihonbashi Sakura Festival: A Digital Gourmet Wonderland

Date: Mid-March, 2020 - mid-April, 2020

Location: B1F-1F Coredo Muromachi, 2-2-1 Nihonbashi-muromachi, Chuo City, Tokyo (map)

Date: 20th March, 2020 - 19th April, 2020 

Location: around Tokyo Midtown, 9 Chome-7-1 Akasaka, Minato-ku, Tōkyō-to 107-0052 (map)

Cherry Blossoms illumination: 5:00 PM - 11:00 PM

Edo Fukagawa Sakura Festival

Date: late March, 2020 - early April, 2020   

Location: 2 Chome-1-8 Monzennakacho, 江東区 Koto City, Tokyo 135-0048 (map)

Tip: keep in mind that this is the peak season in Japan, so, these places get very crowded, and accommodation and transportation tickets can go higher. You may want to contact a local guide for an itinerary and tour recommendations.
2. Fireworks Festivals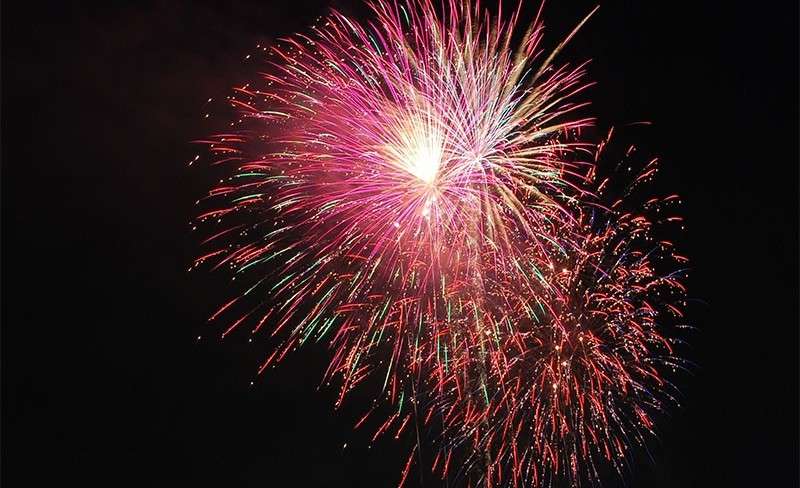 Another popular festival in Tokyo is fireworks festivals. Unlike most countries, Japan doesn't celebrate the New Year with fireworks but instead has its own fireworks festival during the summer.
The fireworks festival, also known as the Hanabi festival, has a long history in Japan and is an important tradition during Summer. Both locals and tourists gather in parks and venues to see the beautiful and amazing fireworks, enjoy the food and games from stalls before the show, and enjoy the nice weather in the evening.
As it can get very crowded easily, some of the shows sell tickets in advance for the best viewing spots, and for the one that does not sell the tickets, people usually show up a few hours before the show to reserve the best spots. In fact, not only is the venue getting crowded, but also the transportation and accommodation around the venues are full of people. Therefore, you may need to plan very well before attending the events. 
Here are some places to enjoy fireworks festivals in Tokyo in 2020:
Event

Date

Venue (location)

Koto Fireworks Festival

6th June, 2020

Arakawa Sunamachi Riverside Park (map)

Ome City Nohryo Fireworks Festival

Early August (no specific date yet)

7:30 PM - 8:50 PM

Nagayama Park (map)

Akishima Citizen Whale Festival Yume Hanabi

Early August (no specific date yet,)

Showa Park (Athletics Stadium) - (map)

Itabashi Fireworks Festival

Early August (no specific date yet)

Itabashi Fireworks Festival Venue (map)

Edogawa Fireworks Festival

23rd May, 2020

7:15 PM - 8:30 PM

Edogawa Fireworks Festival Venue (map)

Okutama Nohryo Fireworks Festival

Mid-August (no specific date yet)

In front of Okutama Station(map)

Tamagawa Fireworks Festival

Early October (no specific date yet)

Above Tama River near Futakotamagawa Station (map)

Jingugaien Fireworks Festival

Early August (no specific date yet)

Meiji Jingu Stadium (map) 
3. Local Shrine Festivals (Matsuri) in Tokyo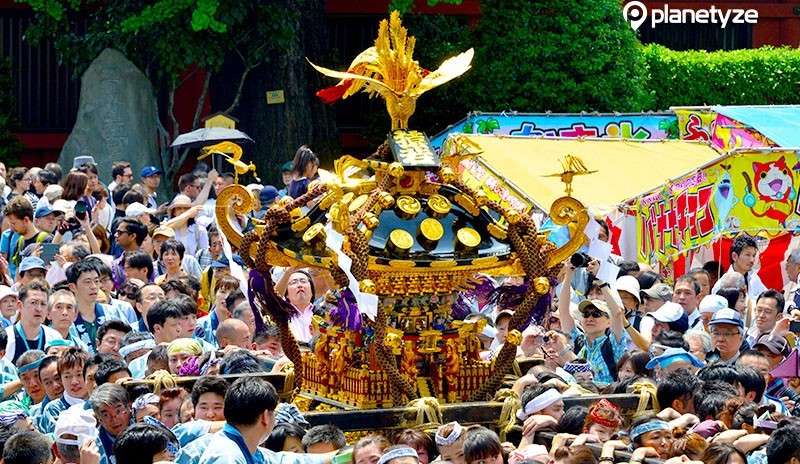 The word "Matsuri" means festival in Japanese. There are lots of different kinds of local Matsuri in Japan, mostly sponsored by shrines and temples. In Tokyo, some of the most popular matsuris are Kanda Matsuri, Sanja Matsuri, and Sanno Matsuri. The schedules of the Matsuri in each shrine and temple are very different, but they are taking place throughout the year. So, it is better to check the schedules before!  
Japanese Shrine festivals mostly include Mikoshi (portable shrine acting as palanquins to transport divine spirit) parades, food and snack vendors, game stalls, and cultural performances. The Mikoshi is paraded up and down on the streets by the people wearing traditional clothing and chanting to keep energy high.
You can try various types of foods, and enjoy the games before or after the Mikoshi parade. Not all, but many shrine festivals include a special cultural performance such as dances, plays, athletic events such as sumo matches in the Nezu Shrine Autumn Festivals.
If you are in Tokyo, check ahead for shrines Matsuri that will take place during your visit This is a great way for you to immerse yourself in the Japanese culture in Tokyo.
Here's a list of some shrine festivals in Tokyo in 2020:
| | | |
| --- | --- | --- |
| Shrine Festival | Date | Location |
| Okunitama Jinja Shrine: Kurayami Matsuri (Darkness Festival) | 30th April 2020 - 6th May, 2020 | Okunitama Jinja Shrine (map) |
| Musashi-mitake Jinja Shrine Hinode Festival | 7th May, 2020 - 8th May 2020 | Musashi-mitake Jinja Shrine (map) |
| Sanja Matsuri (Sanja-sama) | 15th May, 2020 - 17th May, 2020 | Asakusa Jinja Shrine (map) |
| Torikoe Jinja Annual Festival | Early June, 2020 | Torikoe Jinja Shrine (map) |
| Sanno Festival | 6th June, 2020 - 15th June, 2020 | Hie Shrine (map) |
| Tsukiji Shishi Matsuri (Festival) | Mid-June 2020 | Namiyoke Inari Jinja Shrine (map) |
| Nezu shrine Annual Grand Festival | Mid-September, 2020 - Late September, 2020 | Nezujinja shrine (map) |
| Oeshiki Festival | 11th October, 2020 - 13th October, 2020 | Ikegami Honmonji Temple (map) |
4. New Year (Shōgatsu)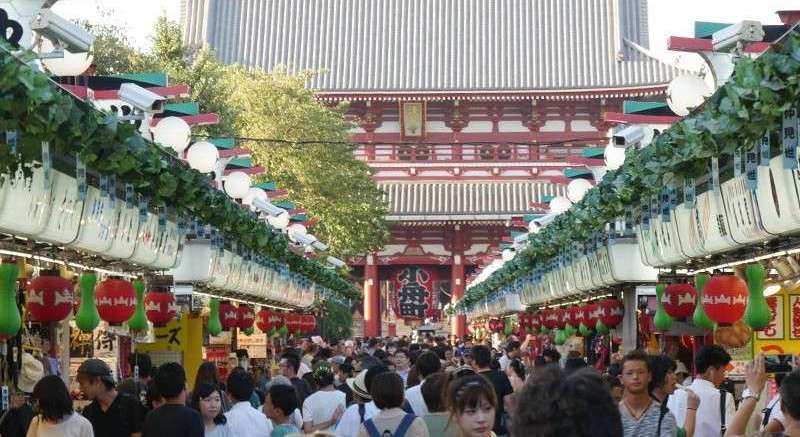 One of the most celebrated events of the year is the New Year. Different from other countries, Japan has its own tradition to celebrate the New Year. This is the most elaborate Japanese event where people clean their homes, pay their debts, and prepare Osechi (food in lacquered trays for the New Year).
During the first 3 days of the New Year (1st-3rd January), people usually visit shrines and temples to pray and express their gratitude. This tradition is called "Hatsumode". During this time, shrines and temples are filled with people and food vendors You can experience the New Year like locals through this tradition. Just keep in mind that it's incredibly crowded!
5. Winter Illuminations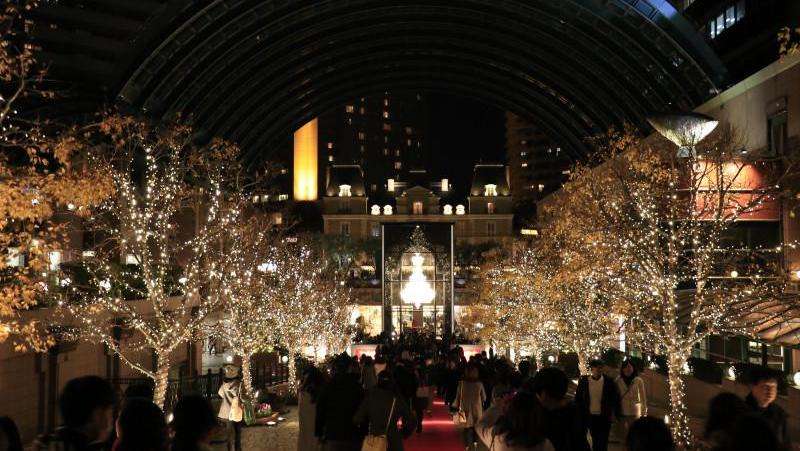 Tokyo is pretty popular for its winter illuminations. In Winter, there are many spectacular illuminations, which mostly start from November to March, depending on the organizers. That the sun sets earlier gives you more time to enjoy the pretty illuminations. You will definitely enjoy the bright and pretty illuminations and take good pictures with it
There are numerous places offering beautiful illuminations in Tokyo. They are all pretty, but each has its own uniqueness Visiting only one may not be enough. 
Here are some of the places to enjoy winter illumination in 2019-2020:
| | | |
| --- | --- | --- |
| Event | Date | Location |
| Tokyo Dome City Winter Lights Garden Illumination | 13th November, 2019 - 26th February, 2020 | Tokyo Dome City areas (map) |
| Caretta Shiodome Winter Illumination 2019-2020 | 14th November, 2019 - 14th February, 2020 | Caretta Shiodome (map) |
| Marunouchi Illumination 2019 | 7th November, 2019 - 16th November 2019 | Marunouchi Nakadori (map) |
Travel Tips For Your Tokyo Trip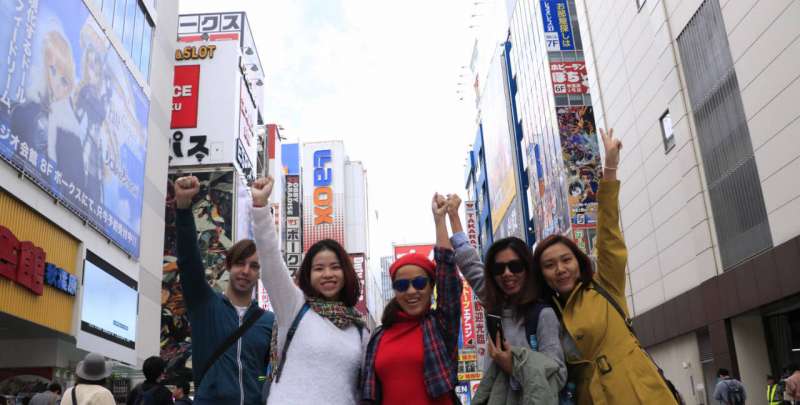 A tip for your Tokyo Travel
Here's a tip. If you want to find out more unique and interesting events and festivals in Tokyo, there is a way! Check out a private tour of Tokyo.
Our local guides will know what are the interesting events and festivals in Tokyo that may not be popular among tourists. This is a chance for you to experience something different from the usual tourists. You won't have a boring trip in Tokyo, because hiring private guides can really enhance your trip and make your Tokyo trip even more interesting.
You'll have a chance not only to go to festivals and enjoy the festivities, but you can also have a deeper understanding of the events, festivals and places you are visiting. In addition to that, there are other advantages of hiring a private guide, including free itinerary, hassle-free trip, and more!
Where to hire private guides?
There are many places where you can hire private guides in Tokyo, but are they good and trustworthy? It's difficult to know. That's why I'm recommending you TripleLights website. The website offers many local tour guides and also private tour options in Tokyo, from which you can choose according to your needs and preferences.
Recommended tours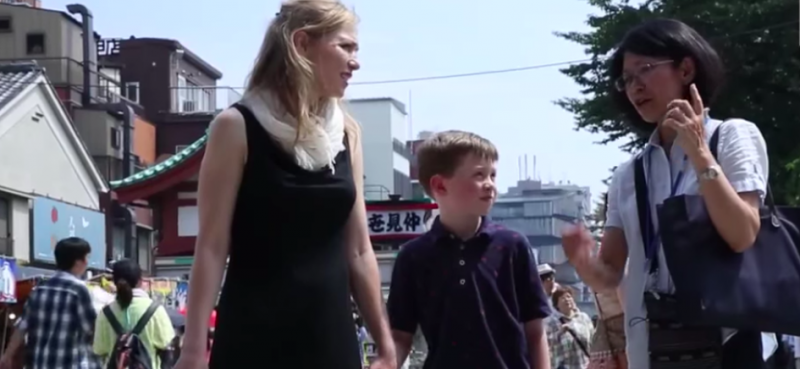 There are so many great private tours available from the TripleLights website. But, here are some of my recommendations:
Private Tokyo First Visitors Tour for Viewing Cherry Blossoms tour to view the cherry blossoms and visit the must-visit places in Tokyo.
Exploring Tokyo! -One day customized tour for you to explore Tokyo with a professional guide that will bring you to seasonal events at your request.
Personalized Tokyo Journey, you can choose where you want to go while staying in Tokyo, including the festivals and events as well 
There are still many private tour options in Tokyo, which you can check by clicking here.
Wait, there's more:
If you are traveling to other areas of Japan after Tokyo, you can click here for tours in other areas of Japan.
If you don't prefer looking through the private tour options but prefer to find the perfect guide for you, here is a list of great tour guides in Tokyo.
These are some of the most popular events in Tokyo. I recommend visiting these events if you have a chance, because you will gain a lot of cultural experiences. I hope this article is useful and helps you figure out the interesting and unique events in Tokyo. Wishing you the best time in Toyko! 
Recommended Blogs
Top Japanese Culture: 5 Traditions You Must Try in Japan
The 7 Top Places for Matcha in Tokyo: The Real Japanese Flavor
Spring in Japan: 11 Things to Do and Places to see
Tokyo Tower Complete Guide: Price, Hours, Things to Do
Tokyo Station: 11 Things to do Around Marunouchi
Best Virtual Tours & Experiences in Tokyo
Looking for an authentic travel experience in Tokyo but still stuck at home? No problem! Why don't you start by taking a Virtual Tour for a moment's escape from the mundane and chaos with our professional guides in Tokyo?
Top Experiences:
→
More Tokyo Virtual Tours & Experiences